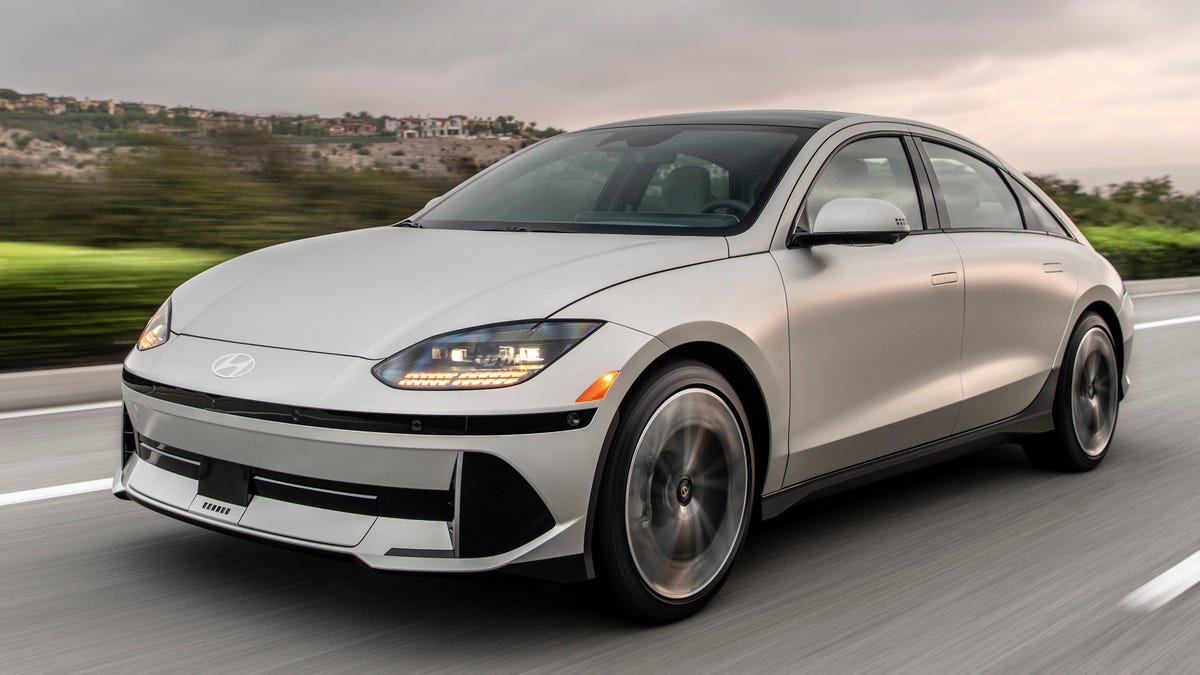 Photo: Hyundai
There's no denying the fact that the Hyundai Ioniq 6 has a polarizing design. People are either going to love it or hate it. And if you know someone who thinks it's not great but also not that bad, there's a good chance researchers want to study them for science. But at the same time, the 2023 Hyundai Ioniq 6 EPA range estimates are officially in, and even people who hate the design are going to have a hard time denying they're impressive.
The big story here is the rear-wheel-drive Ioniq 6 SE Long Range on 18-inch wheels. The EPA estimates it will do 361 miles on a single charge. For comparison, the Tesla Model 3 Long Range gets 358 miles on a charge. Then again, it's not that simple. The Tesla is all-wheel drive and can't be ordered with rear-wheel drive. But if you spec the Ioniq 6 Long Range with AWD, its range drops to 316 miles.
The Ioniq 6 does, however, definitely beat the Model 3 on the efficiency front. It maxes out at 140 MPGe combined, while the Tesla's best combined rating is 132 MPGe. Then again, if you add AWD, the Hyundai's MPGe rating drops to 121.
A big part of the credit for the Ioniq 6's high MPGe rating goes to its low drag coefficient of 0.22. If you're wondering how Hyundai got there, here's a handy diagram that explains everything. And yes, I do know what a flow separation trap is. I'm just waiting for you to tell me what you think it is so I can make sure you're not wrong.
Photo: Hyundai
G/O Media may get a commission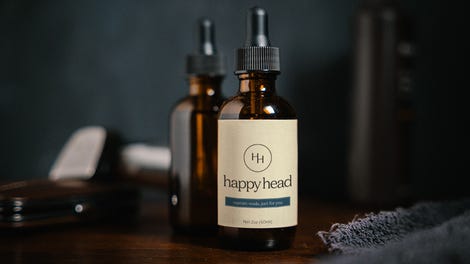 Grow those luscious locks back
This proprietary, prescription-grade topical Finasteride is proven to regrow hair in just a few months.
As far as the rest of the lineup goes, the regular rear-drive Ioniq 6 is rated at 305 miles and 117 MPGe, while the AWD version gets 270 miles and 117 MPGe. The base Model 3, meanwhile, gets 272 miles of range and achieves the above-mentioned 132 MPGe.
Annoyingly, Hyundai has yet to announce pricing in the U.S., although that information should be coming shortly. Hyundai says the Ioniq 6 will go on sale here this spring.