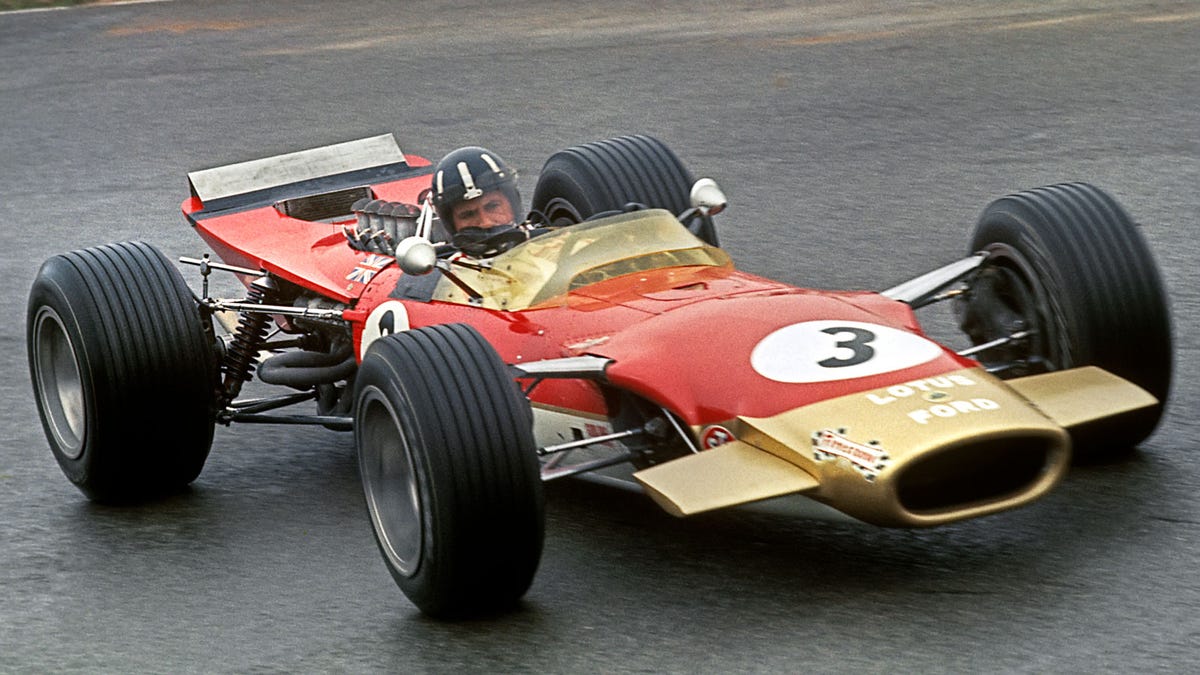 Photo: Paul-Henri Cahier (Getty Images)
After asserting its dominance in the late '60s and early '70s, Ford and Cosworth were in no hurry to stop their winning ways. As such, Cosworth continued developing the DFV engine to keep it competitive for a whopping 18 years.
Over the years, Cosworth developed four iterations of the engine, including the DFY, which added reconfigured cylinders and increased its output above 520 hp. This was followed by the DFR, which upped the power output once again to more than 600 hp. But, by 1988 when the DFR was introduced, Ferrari, Honda and Renault were all fielding much larger engines, and the aging Cosworth struggled to keep pace.
Still, the Cosworth engine holds the record as the most successful F1 engine of all time, having won 155 races between 1967 and 1985.