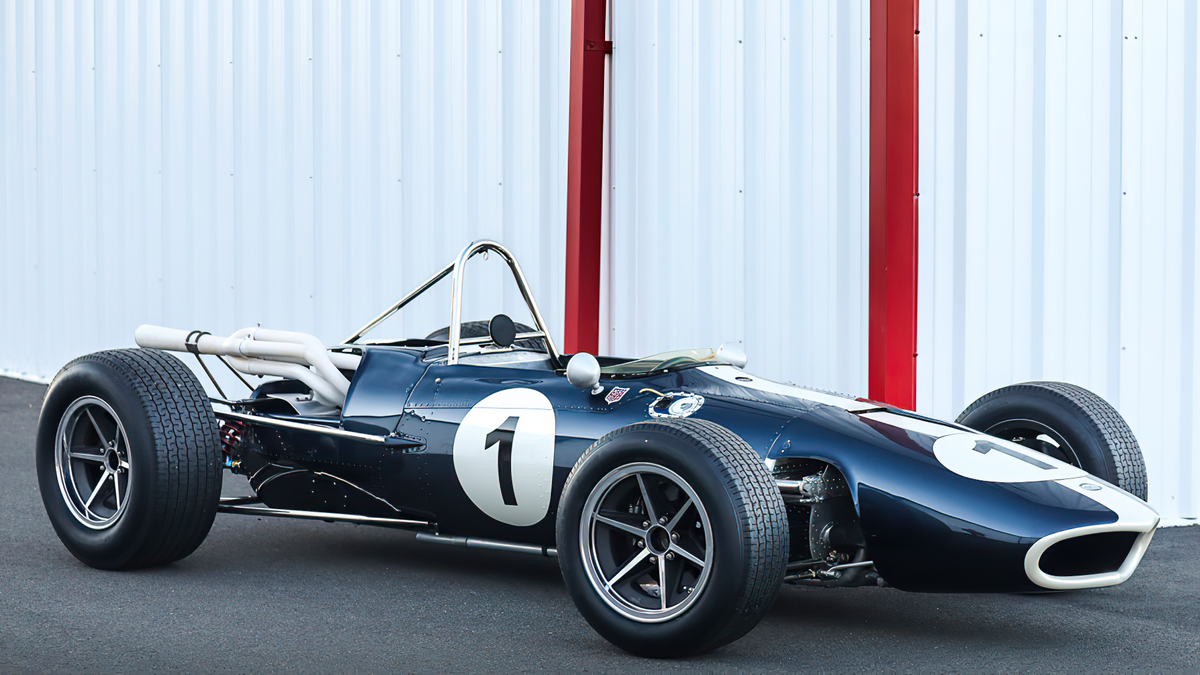 Photo: Gooding and Company
An All American Racers Eagle Mk1, the only American car to win an F1 Grand Prix, is going up for auction at the Amelia Island Concours in early March. Despite its recent rise in popularity, the United States has had a very long, sporadic history with the Formula 1 World Championship. Dan Gurney's time as a driver and team owner in Formula 1 during the 1960s was one of the high periods in American F1 history.
The Eagle Mk1 chassis No. 101 is heading to the auction block. This specific car was the first of four Eagle F1 racers that were built. The last car, chassis number 104, was the Eagle that Dan Gurney drove to victory in the 1967 Belgian Grand Prix. The Mk1 differed across each chassis built. The Eagle Mk1 chassis 104 was fitted with a 3-liter Westlake V12. Chassis 101 was equipped with a 2.7-liter Coventry Climax V8 engine because the V12 that Eagle designed around was unavailable.
The Eagle Mk1 during the 1967 German Grand PrixPhoto: Bernard Cahier (Getty Images)
Dan Gurney was a prolific racing and car builder. Gurney secured Porsche's first, and so far only, F1 race victory. Chassis 101 only managed two fifth-place finishing during its F1 career. Both fifth-place finishes were achieved during the 1966 F1 season at the French and Mexican rounds of the world championship. Though, the car's time on track resulted in development that ultimately led to the 1967 triumph in Belgium.
Gooding and Company is auctioning off the Eagle Mk1 at the Amelia Island Auctions on March 2nd and 3rd. Chassis 101 has had only four owners and underwent a six-year restoration. The Eagle was also fitted with a reproduction Coventry Climax V8. Though, the chassis' original V8 will accompany the car at auction. Gooding and Company estimate this piece of American history will be sold for between $3 million and $4 million.