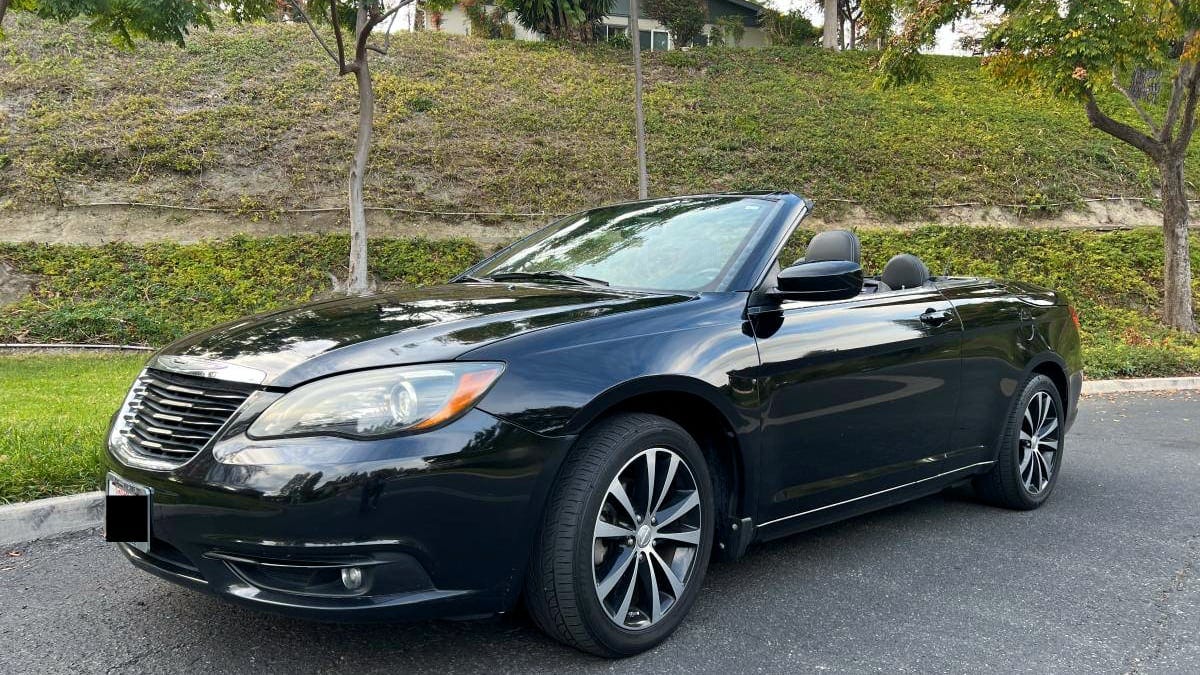 Today's Nice Price or No Dice Chrysler is notable for having been offered as both a soft and hard top convertible. This one is the more desirable hard top and comes with super-low miles. Let's see if its price also tops it off.
The winners outweighed the losers last week, three to two. For those losers, however, it wasn't even close. The 1988 Audi 5000 CS Turbo Quattro we looked at on Friday came with a $6,000 asking price, but its high mileage and somewhat unkempt presentation dulled any interest in paying that much. In the end, it dropped in a sizable 78 percent No Dice loss.
You better get ready because I'm going to blow your mind. You'll probably want to be sitting down, preferably on the toilet, because what I'm about to tell you could make you fudge your fruit-of-the-looms in awe and amazement.
Okay, here we go.
The 2012 Chrysler 200 hardtop convertible we're looking at today is a car that… actually exists. I know! Who could have even imagined such a thing?
G/O Media may get a commission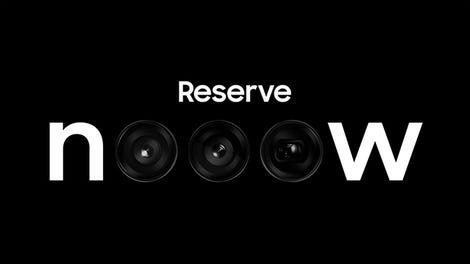 Up to $100 credit
Samsung Reserve
Reserve the next gen Samsung device
All you need to do is sign up with your email and boom: credit for your preorder on a new Samsung device.
This 200 is actually a re-badged version of the earlier Chrysler Sebring, developed during the dark days of the Daimler-Chrysler merger of non-equals. Despite that parentage, the car can trace its roots to a platform co-developed by Chrysler and Mitsubishi. When it was the Sebring, the convertible was the unofficial rental car king for vacation spots like Hawaii and Florida. Once the 200 arrived, however, interest seemed to wane.
The most amazing thing about the model (Sebring or 200) is that on the convertible version, the top was available in three different materials (vinyl, cloth, or metal) depending on how much you wanted to spend. Obviously, the vinyl top was intended for those vacation rentals, for the same reason Mai Tais at bargain Hawaii luaus are served in plastic cups.
It gets more interesting than that too. The metal top version for both the Sebring and rebadged 200 was designed by none other than Karmann in Germany. Perhaps even more amazingly, once Fiat took control of Chrysler, it sold the convertible version in Europe as the Lancia Flavia. In America, the platform was at one time second only to the Ford Mustang in four-passenger convertible sales.
And here, I'll bet that about 90 percent of us forgot that this car existed. It's like the Men in Black came and laser-pointered it from our collective memory.
Well, the truth is, it does exist, and this Black Crystal over two-tone interior hardtop begs our attention. That's because it is apparently in "like new" condition and sports a mere 50,000 miles on the clock. Somebody bought and loved this car.
So, what are the deets? Well, this is an S model and that comes with the 3.6-liter Pentastar V6 under the hood. In the Challenger, that engine makes over 300 horsepower. Here in the 200, though, where it sits crossways and powers the front wheels, it makes a more modest 283 horses. That's routed through a six-speed Ultradrive automatic and, as we already noted, on to the front wheels. Perhaps expecting that the 200's target audience wouldn't spend much time under the hood, the 3.6 has one of the ugliest engine covers ever designed.
The rest of the car isn't all that bad looking. One of the best things Chrysler did in changing the model from Sebring to 200 was to eliminate the earlier car's hood strakes that emulated the retro style of the even older Crossfire. That lends a cleaner design here, accentuated by the elegant black paint and decent if somewhat uninspired alloy wheels. It all looks perfectly serviceable, however, if I owned it, I would do everything in my power to get the Lancia badging and stick it on the car.
There's more to like in the cabin, too. This car is modern enough to have a decent-sized screen in the dash with built-in navigation and infotainment. Notably, that drives a Boston Acoustic sound system. There's just enough brightwork throughout the interior to make it look classy without being over the top. The center stack analog clock is a nice bit of schtick as well. Nothing in the cabin looks overused or worn in any way.
According to the seller's boast, this clean-title 200 is "possibly one of lowest mileage examples of this model and year in the best condition on the market at present." That's a bold proclamation, but does it matter if the car itself is less than universally loved? That's what we're here to find out!
So, now that you have been reminded of this car's existence and brought up to speed on its somewhat weird history, let's gauge what to do with its $10,999 asking price. Does that seem like a fair deal to you for so nice a car? Or, for that much, can the seller just forget about it?
You decide!
Los Angeles, California, Craigslist. Or, go here if the ad disappears.
Help me out with NPOND. Hit me up at [email protected] and send me a fixed-price tip. Remember to include your Kinja handle.