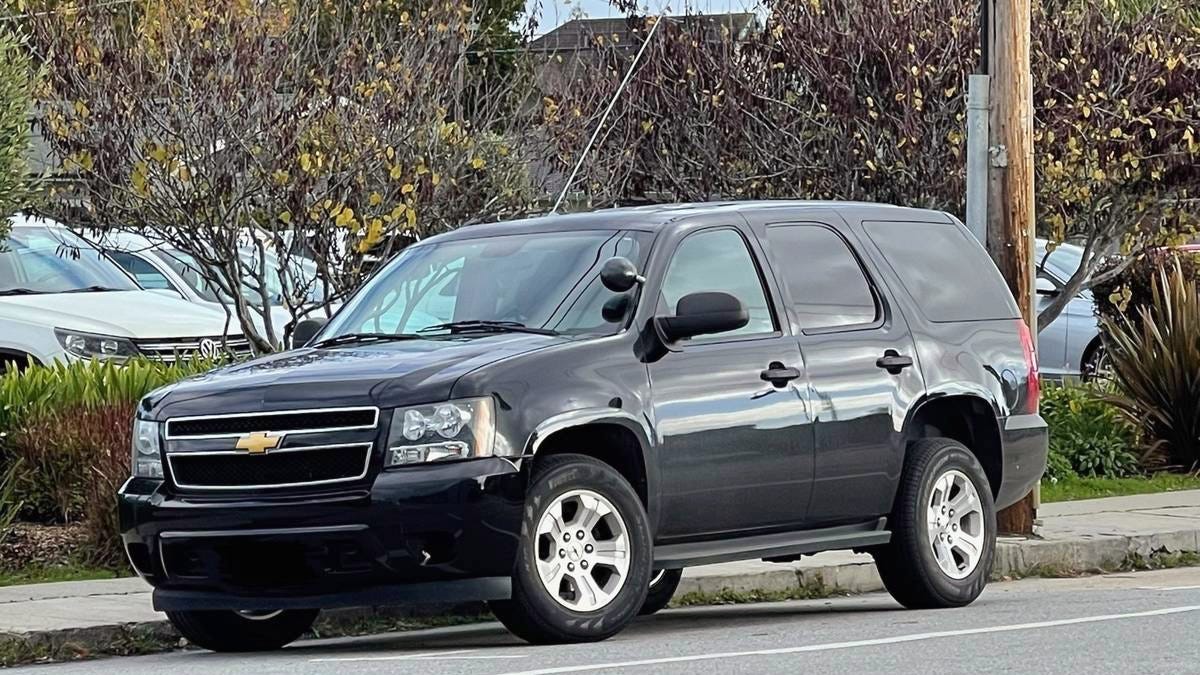 The seller of today's Nice Price or No Dice Tahoe SSV claims the truck to be a "beast" and an "absolute workhorse." Let's see if it comes with an equally beastly price.
Despite its relatively low mileage and seller's boast of white-glove care, the 2005 Jaguar XK8 we looked at last Friday still had a few niggling problems that could prove to be more than just annoyances for any new owner. That's just the nature of the beast with any Jaguar, and that XK8 was nice enough otherwise to earn from you a solid 60 percent Nice Price win at its $15,000 asking.
Fifteen thousand must be a magic number as that's the asking for today's 2013 Chevy Tahoe SSV. And like Friday's Jag, it too has a few problems.
First off, however, let's talk about that SSV nomenclature and the spotlight on the A-pillar. This Tahoe is a "Special Service SUV" so, SSV in Chevy's books. That is basically a PPV (Police Pursuit Vehicle) intended for law enforcement that doesn't get into all that many pursuits. That still means heavy-duty suspension and cooling, plus additional grounding straps for radio interference suppression. Oh, and there's that spotlight on the driver's door jamb too.
G/O Media may get a commission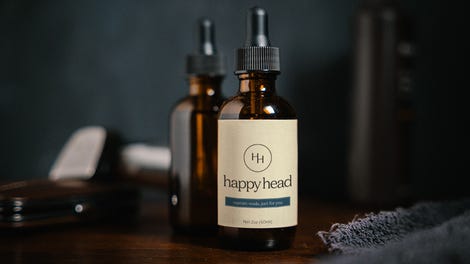 Grow those luscious locks back
This proprietary, prescription-grade topical Finasteride is proven to regrow hair in just a few months.
Power is provided by a 320-horsepower 5.3-liter Vortec V8 that's flex-fuel capable so it can run anything up to E85 if you happen to be cheap… er, frugal, want to go the vodka fuel route. Backing that up is a six-speed Hyrda-Matic 6L80 which feeds the transfer case for the four-wheel drive. Steel wheels were standard fitment on this model but the present owner has upgraded the truck to Chevy alloys. That fancification hasn't extended to the interior, which is still as spartan as when it left the factory. It sports vinyl flooring, and cloth/vinyl seats, and only two rows. It does have the luxury of auto headlamps, power windows, and dual-zone HVAC.
According to the seller — and demonstrated in the ad — the truck can handle an eleven-foot-long surfboard inside. That's just as long as no one else is riding shotgun or hanging in the back seats. The seller could just as easily have noted that the Tahoe offers 60.3 cubic feet of space with the rear seat up and a commodious 108.9 cubic feet with the seat folded. I don't know how many cubic feet a longboard takes up, but it's' got to be less than either of those numbers.
The seller says the truck was originally owned by a sheriff's department and that they are the second owner after that. They bought the Tahoe in 2018 with around 93,000 miles on the clock and have since rolled that up to a still-modest 115K. Despite the lure of E85, the seller says they have only fed the Tahoe pure un-cut premium gas. The truck has also only received synthetic oil at each change.
A number of updates, maintenance, and minor repairs on the truck are noted in the ad, as are a number of issues. The latter includes paint that doesn't quite stand up to close scrutiny, a peppered windscreen, and some cracks in the front bumper cap. More concerning, the A/C doesn't work and there's a leak in the driver's door that the seller deduces is coming from the spotlight mount. The driver's door is also said to creak when not lubed, which also could be related to that leaking seal.
Aside from those issues — and kudos to the seller for being upfront in the ad — the truck is claimed to be a beast and to have never let the seller down or left them stranded. It comes with a clean title and that aforementioned $15,000 price tag.
What's your take on this SSV Tahoe and that seemingly popular price point? Does that seem like a deal for a truck that, while flawed, appears to have a lot going for it? Or, do the cons outweigh the pros and the price?
You decide!
San Francisco Bay Area, California, Craigslist, or go here if the ad disappears.
H/T to davidgrassimcdaniels831 for the hookup!
Help me out with NPOND. Hit me up at [email protected] and send me a fixed-price tip. Remember to include your Kinja handle.