Decals on the top trunk of today's Nice Price or No Dice Honda Gold Wing advise followers to "Work Hard/Play Hard." Let's see how much work would be needed to buy it.
With a laudable amount of kit and a seemingly pleasant presentation, yesterday's 2011 Mercedes-Benz E350 wagon had a lot going for it. At $13,900, it didn't seem too dear either. Not even the specter of decade-old German engineering could overcome that combo, and the car carried off a solid 83 percent Nice Price win for its troubles, our second such result so far this week.
While an AWD three-row wagon like yesterday's Benz might be the epitome of practical comfort on the road, some people prefer an experience that's more raw and visceral. Some of those like the feel of having the wind whip past them and the sense of oneness with the road that only a motorcycle can provide. For those who can't make up their minds between such extremes, there are bikes like this 1987 Honda Gold Wing 1200 Interstate.
This antique-plated Honda is a touring bike with, what at the time was considered a big displacement engine. This is a full-dress bike with an integrated fairing, car-style dashboard, hard panniers, and trunk. Those last two items together offer almost five cubic feet of lockable storage. For reference, that's slightly greater than the boot volume of a Mazda MX-5 Miata.
G/O Media may get a commission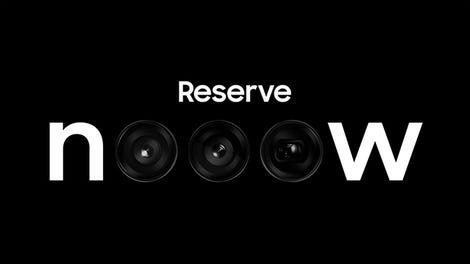 Up to $100 credit
Samsung Reserve
Reserve the next gen Samsung device
All you need to do is sign up with your email and boom: credit for your preorder on a new Samsung device.
Like a Miata, the Gold Wing offers travel for two and a laudable power-to-weight ratio. The 1182cc four-cylinder boxer engine was still carbureted on this model, but even still, it managed a factory-rated 94 horsepower and 77 lb-ft of torque. Even at a seemingly hefty 728-pound curb weight, that makes for a respectable 7.74 pounds per pony.
The big bike features gray paint with silver pinstriping and some life lessons on the trunk lid. Along for the ride is a two-up brown vinyl saddle with black add-on backrests and armrest extensions for the rear rider. Humorously, those make the bike look like some sort of mobile gynecologist's office from certain angles. As far as obvious issues go, the saddle is split in the front and the paint is in need of a polish and some touchup. Another issue of note is the tires which look like they've given their all and then some.
That's pretty much it for the visuals, though. There's no evidence of the bike having been laid down at any time, nor are there any missing parts evident. The ad gives us little to go on, providing only the mileage — 48,000 — and that the bike comes with a fresh battery and a tender. For someone looking for a classic bike with a bit of class, or anyone looking to dip a toe into the touring lifestyle without investing whole hog, this bike's $2,800 asking price might hold a good bit of appeal.
Or maybe it doesn't. That's just what we're here to find out. What do you say? Is this old-school Gold Wing a bargain at $2,800? Or, does that price make this Interstate more of a misstatement?
You decide!
Facebook Marketplace out of Little Rock, Arkansas. Or, go here if the ad disappears.
Help me out with NPOND. Hit me up at [email protected] and send me a fixed-price tip. Remember to include your Kinja handle.