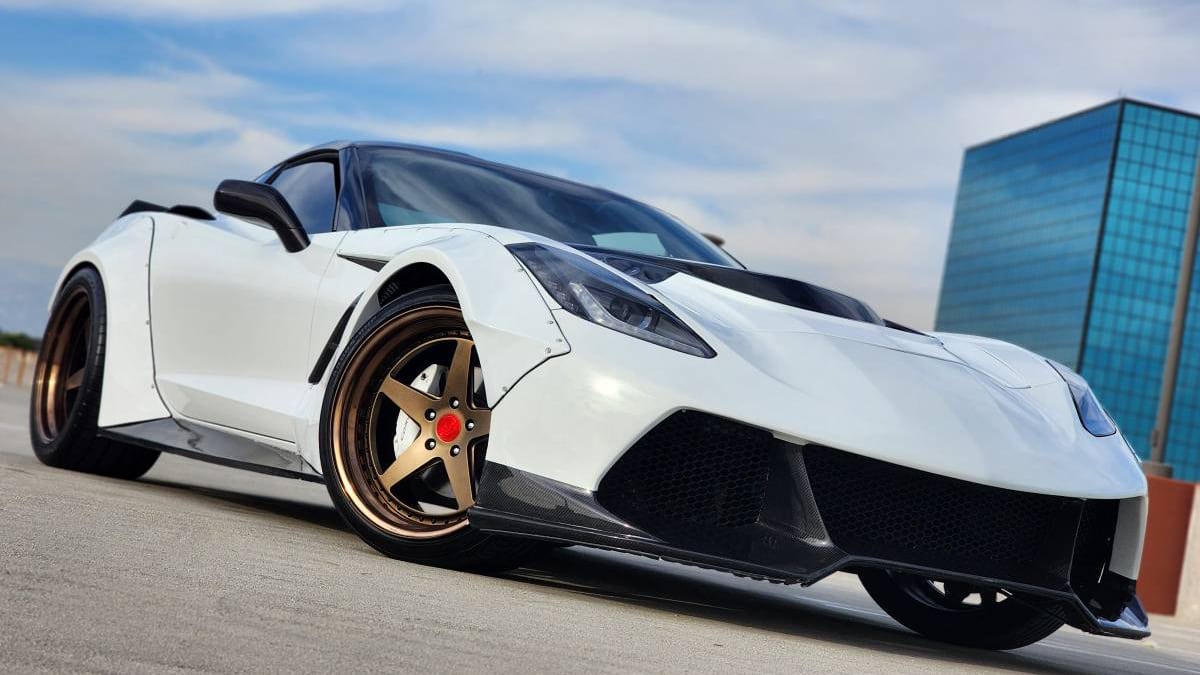 SEMA show cars are almost always wild, and today's Nice Price or No Dice Corvette — which the seller claims once was a SEMA entrant — fits that bill. Let's find out if this former showgirl can still draw a crowd.
With bomb cyclones raging across the country, leaving flooding and felled trees in their path, maybe now isn't the best time to think about motorcycle touring. Then again, most of us are indoors, doing our best to stay out of the inclement weather, so why the heck not? The 1987 Honda Goldwing 1200 Interstate we looked at yesterday certainly fed fuel to that fire. And, at $2,800, it got quite a few of you all hot and bothered. Ultimately, that warm reception led up to a 76 percent Nice Price win.
You knw what? Let's all just take a bit of a rest until the current carzy storms all blow over. To pass the time, we can take a look at this custom 2015 Chevy Corvette 1LT coupe that the seller says is a bit of a minor celebrity.
According to the ad, the car was displayed at the SEMA (Specialty Equipment Marketing Association) show and appeared in magazines. No details are given to support these claims and the best I can find using my Duck-Duck-Go-Fu is that a Southern California company used the 'Vette to support the sales of the Gran Veloce wide-body kit it presently wears.
G/O Media may get a commission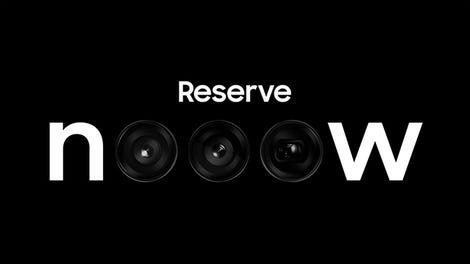 Up to $100 credit
Samsung Reserve
Reserve the next gen Samsung device
All you need to do is sign up with your email and boom: credit for your preorder on a new Samsung device.
In addition to wearing more flare than a pair of '70s jeans, the car also sports a deeply sculpted hood, modded front bumper, and larger diffuser in the back. There's even more eye candy in between. Filling the extended wheel arches under those flares are 20-inch alloys wearing impossibly skinny 30-series tires. Everything looks appropriately bad-ass and in decent shape despite the dangers to the extended bodywork that average road features such as curbs, aprons and rail crossings might have offered.
The interior wasn't left out of the customizations either. The cabin has been updated with ZR1 seats and armrests and upholstered in custom suede accented by what's described as a "Custom Gucci Shifter Boot." A transparent targa top sits above all this splendor.
Aside from the wide wheels and tires, there don't seem to be any major mechanical upgrades on the car. The starting place was a 1LT base so how much was really needed? That offers a stout 455 horsepower 6.2-liter V8 under the hood. Here that's backed up by an eight-speed automatic. And of course, the C7 is a transaxle car so even with all the add-ons, weight distribution should remain pretty good.
The car comes with a clean title and just 26,200 miles on the odo. The seller says everything is "100% functional inside and out" and describes the car's overall condition as being "excellent."
Now, condition aside, this modded 'Vette isn't going to be everyone's cup of custom. The extroverted body kit makes it more show than go, despite it having plenty of poop under that wild hood. That's why I want you to put away your personal feelings toward such ostentation and look at this car from the point of view of a 12-year-old kid eager to decorate their bedroom wall with the wildest car poster imaginable. Could this fit that bill? Now, transplant that kid's mindset into a grownup's body with enough money to spare and a driveway to fill. Got it? Good.
Okay, with all that in mind, let's now consider this custom Corvette's $55,900 asking price. Does that seem like a decent exchange for so wild a car? Or, does that price feel too high for a show car that's possibly past its prime?
You decide!
Los Angeles, California, Craigslist. Or, go here if the ad disappears.
H/T to FauxShizzle for the hookup!
Help me out with NPOND. Hit me up at [email protected] and send me a fixed-price tip. Remember to include your Kinja handle.