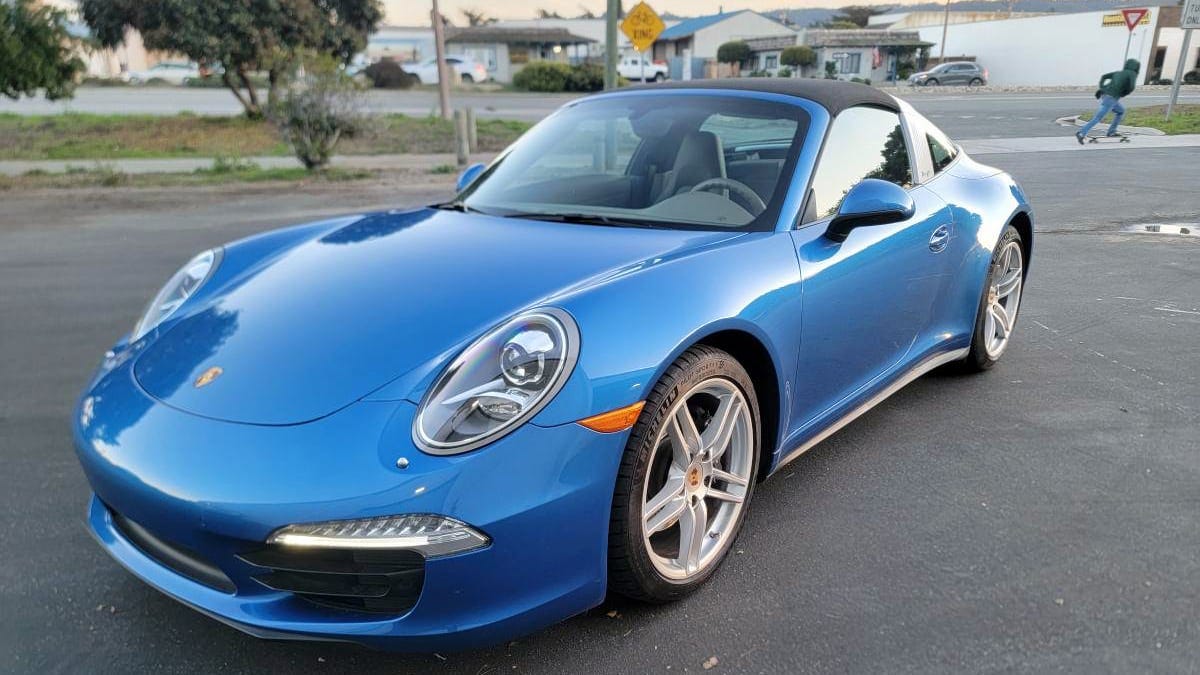 To be the hit of any party, you need to arrive in a car like today's Nice Price or No Dice Porsche Targa and operate its fancy top a few times. Let's find out what being such the life of the party might effectively cost.
One can imagine that if yesterday's 1995 Jeep Wrangler Sahara had been a one-and-done model — you know, a "they ain't building 'em like that anymore" truck — it might have actually been worth its $38,000 asking price. It wasn't, though. And, nice and low mileage as it was, the vast majority of you commented that there wasn't anything about it that warranted such a price tag other than its mere novelty. The fact that any number of more modern Wranglers could be had for similar or perhaps even less cash led to its super-overwhelming 96 percent No Dice loss.
I think it's safe to say that with its automatic Targa roof, Sapphire Blue paint, and never-skip-arm-day seven-speed manual gearbox, today's 2015 Porsche 911 Targa 4 is, in fact, a pretty rare property.
That rarely-optioned row-yer-own gearbox has a lot in common with the PDK auto/manual, both being part of the effort by Porsche engineers to provide the 991 with a new rear suspension and transaxle assembly that allowed the rear axle line to be moved back by about three inches over that of the preceeding 997. Along with a longer 96.5-inch wheelbase, that tames some of the 911's most infamous handling traits. Add to that the AWD of the Carrera 4 model and it's incredibly hard to get into trouble in one. All these updates meant a new platform for the 991, only the third in all of 911 history.
G/O Media may get a commission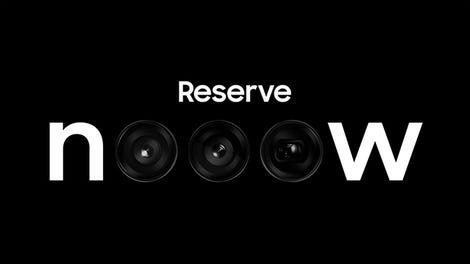 Up to $100 credit
Samsung Reserve
Reserve the next gen Samsung device
All you need to do is sign up with your email and boom: credit for your preorder on a new Samsung device.
Of course, despite the massaging, it's still a barrel of monkeys to drive. The 3.8-liter naturally aspirated flat-six manages a healthy 350 horsepower and 287 lb-ft of torque. Even with the Targa's relatively porky 3,395 pounds to move around, that makes for a lot of entertainment behind the wheel.
The Targa's big claim to fame, though, is that cool clamshell top that offers full weather and vandalism protection when closed, breezes through your hair when open, and a crowd-pleasing show of moving panels, whirring motors and a disappearing/reappearing magic act in transition.
The car may look like a traditional 911 Targa with its black top, brushed steel B-pillar hoop, and wrap-around back glass, but the actuation is far more modern and that glass is double layered for sound insulation. And unlike the original Targa, when closed the car is as secure as the coupe.
This one comes with a clean title and 31,171 miles showing on the gauge cluster. The Sapphire Blue Metallic paint shows no flaws in the pics, nor do the handsome Porsche Crest factory alloys. Those are shod with brand new Michelins which must have cost a pretty penny.
The cabin is equally up to the task with no significant evidence of use or abuse save for some minor wear showing on the off-side bolster of the driver's seat. Both seats are leather-faced, however, the cowhide does not extend to the dash. It also does not appear to have the desirable Chrono package.
What the ad tells us is that the car comes with "Nice paperwork and a clean Carfax." The top is said to work without issue and overall, the seller claims the car needs nothing. The asking price is a cool $99,500.
Now, before you drop a deuce in disgust over that number, please consider that depreciation on any edition of 911 seems to be a foreign concept these days. This asking price is just a hair under the car's original starting point of $102,595 plus destination. Sure, the out-the-door price on the car was probably a good bit higher owing to how it was optioned, but that's still not a lot of age-related loss.
Or maybe it's just too high a price? What do you say, is this seven-speed Targa worth that $99,500 asking as it's presented? Or, does that price make it the death of the party?
You decide!
Los Angeles, California, Craigslist, or go here if the ad disappears.
Help me out with NPOND. Hit me up at [email protected] and send me a fixed-price tip. Remember to include your Kinja handle.