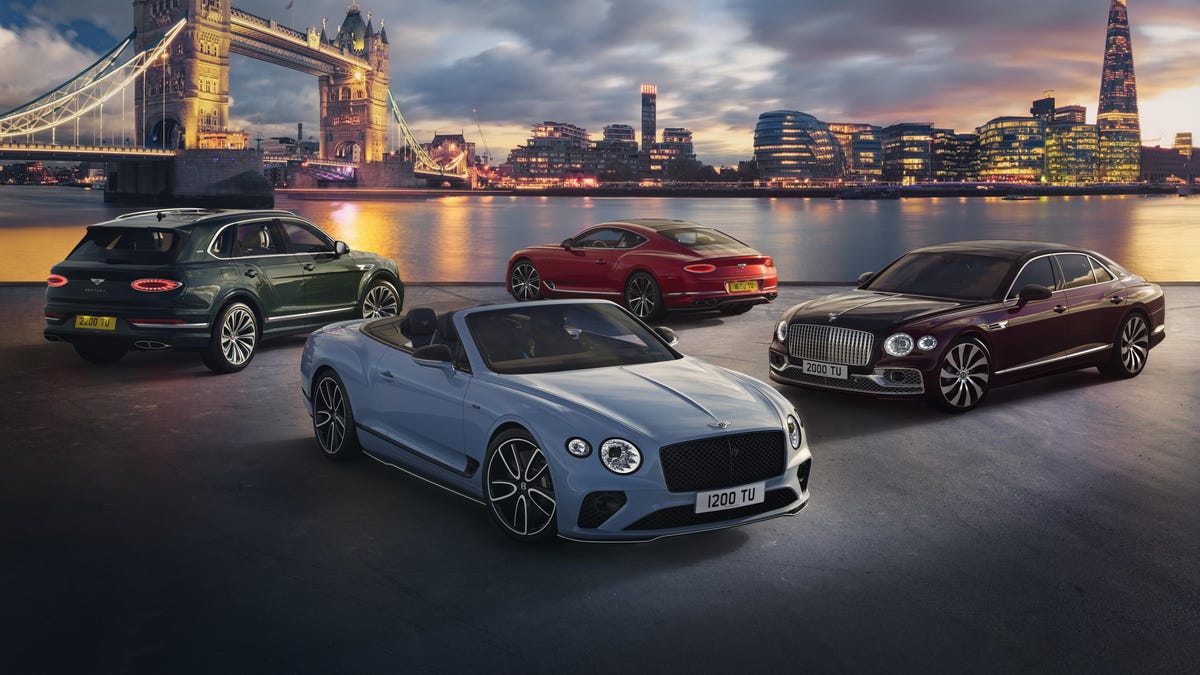 Photo: Bentley
It may have been a rough sales year in 2022 for most automakers, but some were indeed spared from last year's sales wrath. One of those companies was Bentley, which reported record vehicle sales in 2022.
In a statement, the British luxury manufacturer said it sold 15,174 vehicles throughout the year. That's a four percent increase over 2021, which in itself was a big year for the company. The news comes despite a nine percent sales drop in China brought on by Covid lockdowns as well as worldwide supply chain issues.
China aside, the automaker reported sales growth in every regional market (Europe: +11 percent, Asia Pacific +23 percent, United Kingdom +12 percent, Middle East, Africa and India +6 percent). Sales were also up in the Americas, but only very slightly. Bentley says it saw less than one percent growth in that market, and sold 4,221 vehicles there in 2022. That's only nine more cars than it sold in 2021. Despite this, it was still the automaker's most popular market last year.
The Bentayga led the way for strong sales in 2022. It was the sixth straight year that the luxury SUV was Bentley's top-selling model, and it accounted for 42 percent of the automaker's total sales. Coming in second, the Continental GT and GT convertible ended up accounting for about 30 percent of total sales. Within that 30 percent slice of the pie, the Continental GT Speed made up about 31 percent of it. Rounding out the sales list for the company was the Flying Spur sedan, which accounted for 28 percent of total sales. Within that, the Flying Spur Hybrid made up 30 percent of the sedan's sales.
"The reaction to the market introduction of our hybrid models, Flying Spur joining Bentayga last year, demonstrate the path the luxury sector is heading, and we are positioned firmly at the forefront," the automaker said in a statement. "These numbers are validation that we not only lead the sector in sales and market share, but also investment in electric technologies and commitment to being net carbon neutral in 2030."
It's a similar story over at Bentley's rival, Rolls Royce. The luxury automaker also had a record year in 2022, selling just about 6,000 vehicles while being led by its own SUV, the Cullinan. While these two luxury companies were thriving, other – more mainstream – automakers like Ford and Hyundai were dealing with sales issues all throughout 2022.