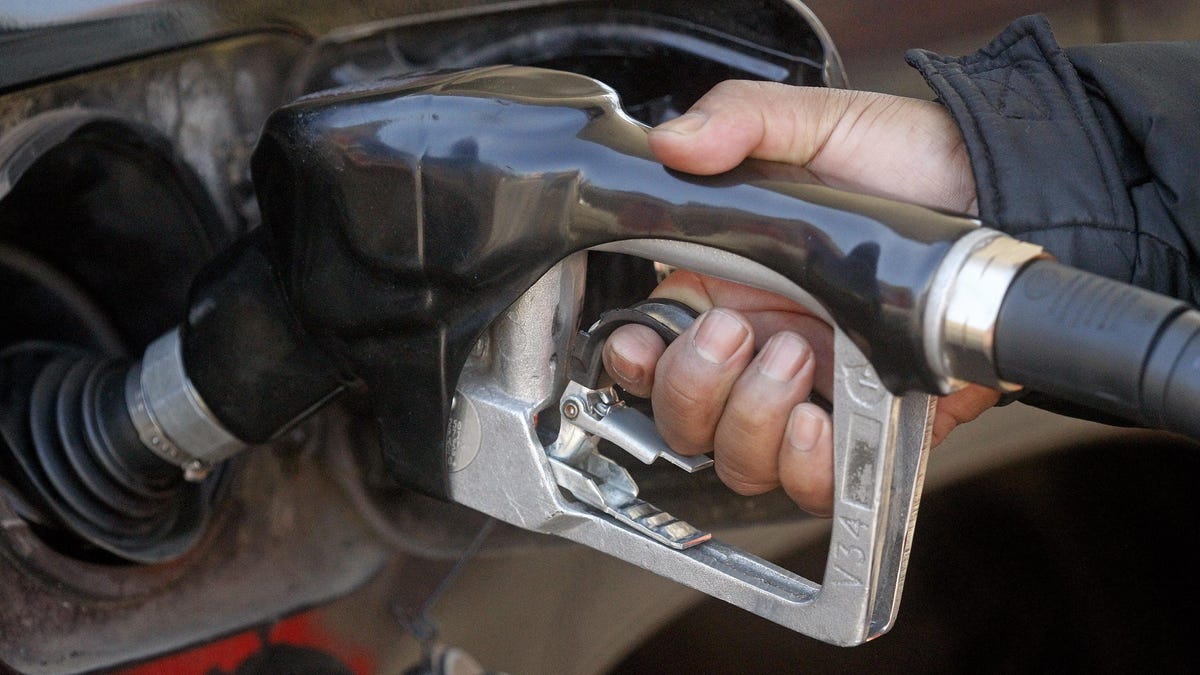 Image: Rick Bowmer (AP)
For as progressive as some may think Oregon, specifically Portland and its surrounding areas is, the area's proximity to the surrounding and more rural areas of Idaho and Washington state can still rear its head in the ugliest of ways. In March 2020, a Black woman simply attempting to get gas had to find that out the hard way as The Washington Post reports a station attendant blatantly told her she wouldn't be served because of the color of her skin.
Rose Wakefield was on her way back to work from a lunch break in Beaverton, Oregon when she decided to stop for gas at a gas station called Jacksons Food Store. There she pulled in and waited to be serviced by the attendant. Oregon is still old school and has full-service gas stations; it's illegal for someone to pump their own gas. The problem started when Wakefield began to notice she was being ignored. The first instance of this came when a car pulled in behind her and the attendant, identified as Nigel Powers, immediately went and helped out the White couple in the car.
The couple, courteous and aware enough to realize what was happening asked Powers why they were being helped before Wakefield. According to court documents, Powers ignored the couples questioning and continued to help them. The same thing happened when another car with a White person pulled in: Powers went to help them and left Wakefield waiting.
Fed up, Wakefield made her way to the convenience store to ask for a manager. In surveillance footage obtained and reviewed by The Post, it shows Wakefield asking for a manager in the store. "He's ignoring me and he keeps going to somebody else," she says. A few minutes later, Wakefield and the store manager went outside toward her vehicle. At the same time, Powers is approaching them. But Wakefield was fed up and got in her car to leave. Before leaving, her lawyer says that she really wanted to know the reason why she wasn't helped, so she stopped and asked Powers.
Wakefield was about to pull out of the parking lot when she decided to confront Powers one more time about why he didn't give her any service, asking, "Why did you treat me this way?" That's when he laughed at her and told her he didn't "serve Black people," according to the complaint.
G/O Media may get a commission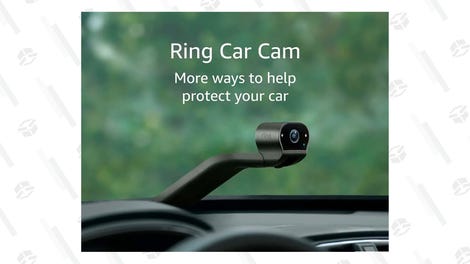 It's a camera. For your car.
The Ring Car Cam's dual-facing HD cameras capture activity in and around your car in HD detail.
Wakefield immediately called a corporate number that was given to her by the clerk inside the store to file a complaint. The incident changed her, with her attorneys saying that she would "cry or shake" anytime what happened was brought up. She filed a suit in October 2020 with her lawyers saying she continued to feel "racial stigmatization, humiliation, and anger."
Powers was later written up a month later for violating the company's "first in first out" procedure for serving customers, and eventually fired a month later after multiple write-ups for being on his phone. His actions cost the company dearly, however.
During an ensuing four-day trial, a jury looked at evidence that Jacksons Food Stores and PacWest Energy mishandled everything that happened to Wakefield. And nearly three years after the incident happened, the jury awarded Wakefield $1 million in damages: $450,000 for discrimination and $330,000 and $220,000 in damages. When asked about the amount, Wakefield's attorneys said it forced Jacksons Food Stores and PacWest Energy to fess up about how the company mishandled Wakefield's initial complaints; it's alleged that the company ignored Wakefield's calls and erased voicemails she left.
Wakefield's attorney's called the win a wake-up call for corporations. "The message the jury sent is that big corporations should take big racist complaints seriously," an attorney said. Corey Jackson, President of Jacksons Food Stores had a different take on the ruling, saying the company has a zero-tolerance policy for discrimination but doesn't agree with the ruling of the case.