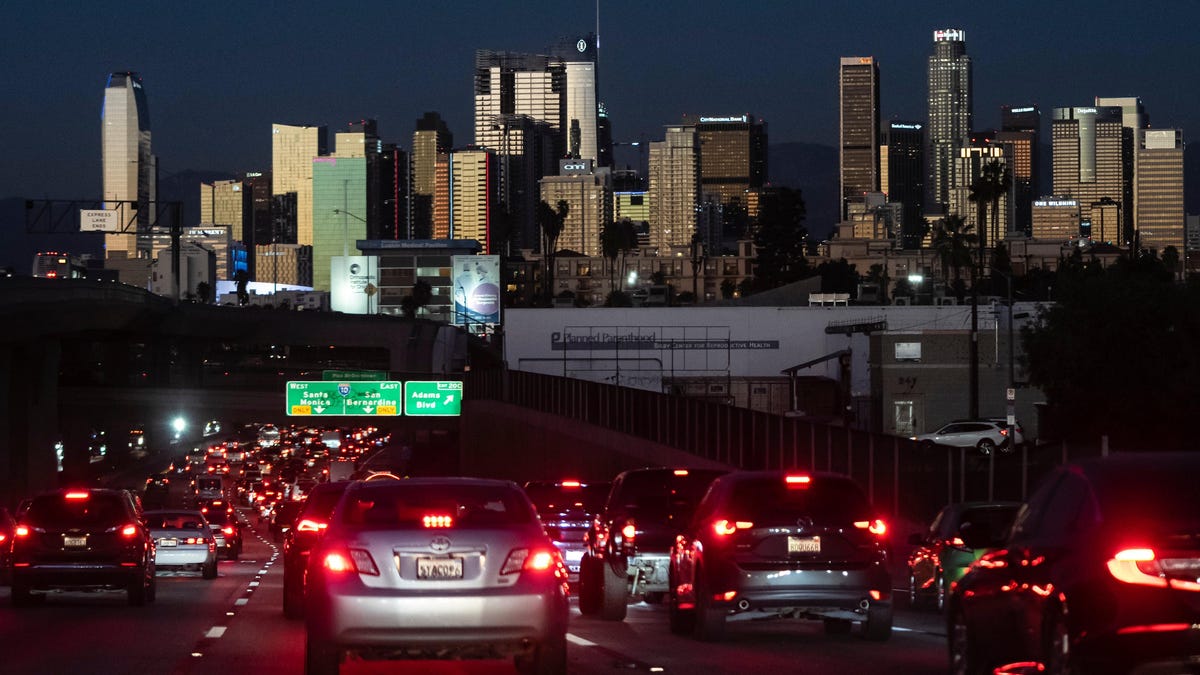 Traffic moves along the 110 Freeway in Los Angeles, Tuesday, Nov. 22, 2022.Photo: Jae C. Hong (AP)
From new car prices to gas prices, getting on the open road has become increasingly expensive (along with everything else.) The same goes for car insurance rates, which are expected to rise 8.4 percent in 2023.
That's according to LendingTree's research arm, ValuePenguin, which combed through 3.6 million auto insurance quotes in over 41,000 zip codes. It found that the average cost of a full year of car insurance in the U.S. comes to about $1,780 for 2023.
The states that will see the biggest jumps are Illinois, Arizona, Georgia and New Hampshire—all of which see percentage increases in the teens. Every state saw an increase of at least one percent, however. California, D.C., Hawaii, Vermont and Wyoming get away with the lowest rate hikes. Vermont is the cheapest place to insure a vehicle at $1,104.
Michigan, however, remains the most expensive place in the nation to insure a car—by a lot. The average Michigan driver pays $4,788 a year—168 percent more expensive than the national average. Detroiters bear the brunt of this cost, some paying up to 36 percent of their income on car insurance alone. Florida is the next most expensive at an average of $2,856 a year.
The hikes aren't due to the factors we've all become familiar with, like supply chain woes or greedy CEOs (though you can be sure that also plays a role) but due to the rise of electric vehicles. EVs and newer, more technologically advanced cars are more expensive to repair and therefore more expensive to insure. There's also the increased risk of natural disasters wiping out cars thanks to that old chestnut, climate change. The study also cited an increase in folks returning to work. Miles traveled each year by car in America have been on the uptick since COVID lockdowns began to open up.