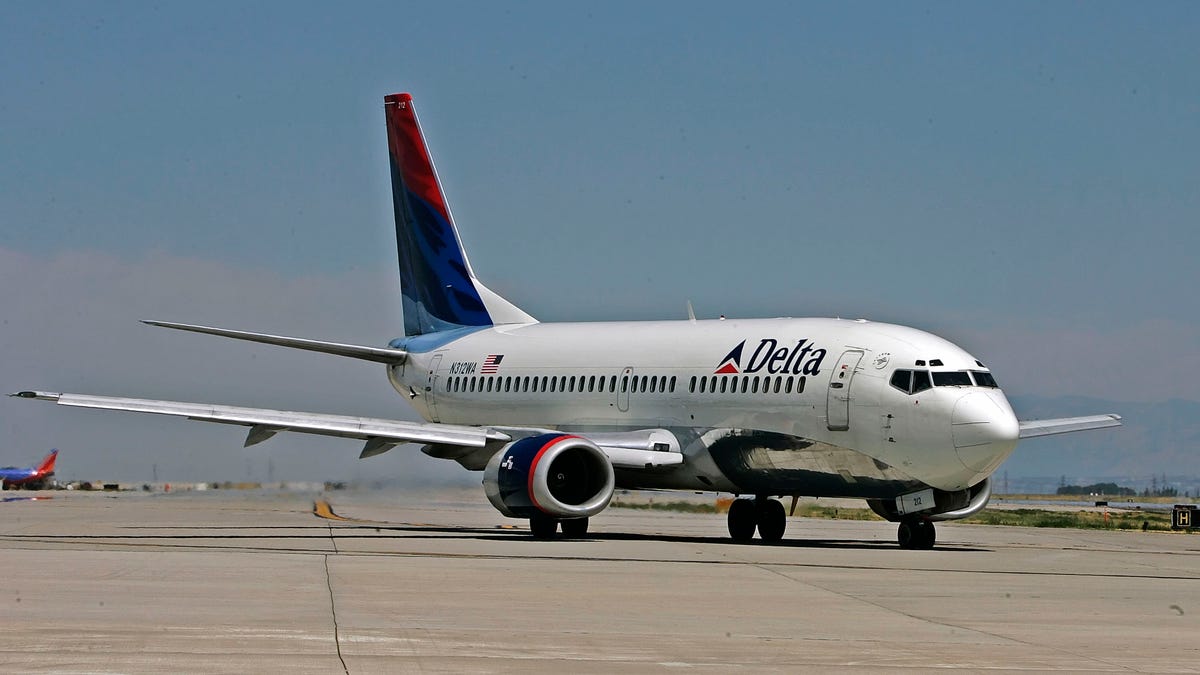 Photo: George Frey / Stringer (Getty Images)
If you've ever flown on a plane, you know how obnoxiously expensive they make in-flight Wi-Fi access. Well, unless we're talking about JetBlue. JetBlue offers it for free, which is great. Now, though, Delta has announced that it's going to follow JetBlue's lead and make its in-flight Wi-Fi free, as well.
Inc. reports that Delta CEO Ed Bastian made the announcement at this year's Consumer Electronics Show and said that more than 200 planes would offer the feature starting in February. This announcement comes after he said in 2018 that Delta planned to eventually make in-flight Wi-Fi free.
"The vision we articulated three years ago, was a vision to connect just not the ground, but let's connect the sky," said Bastian. "I've long held a vision that Wi-Fi should be free for all it should be high-quality Wi-Fi. And Delta's here to announce that starting February first — just a few short weeks — that Wi-Fi will be free for all."
As Inc. points out, free Wi-Fi and internet access, in general, are so common these days, people generally expect to have it wherever they go. And Delta appears to agree.
"There is this fundamental change in the consumer mindset that Wi-Fi is something they should have access to. And, that mindset is so now entrenched on the ground that we have got to figure out a way to make it work in the air," said Ranjan Goswami, Delta's Senior VP of customer experience design.
G/O Media may get a commission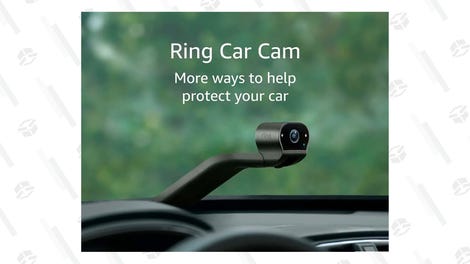 $50 off preorder
Ring Car Cam
It's a camera. For your car.
The Ring Car Cam's dual-facing HD cameras capture activity in and around your car in HD detail.
To get access to the free Wi-Fi, though, passengers will need to have and log into a Delta SkyMiles account. And Goswami was pretty open about the fact that this decision was made to get more people to choose Delta over its competitors.
"The value that we used to ascribe to Wi-Fi was on this ancillary revenue model," Goswami told Inc. "I will get a few dollars here and there. But there's actually also value in lifelong membership. There is value in how, hopefully, you can create better experiences for customers and make them more sticky."
And until its competitors add free Wi-Fi, too, it'll probably work. Will free Wi-Fi be enough to convince many people to choose Delta over Southwest or Spirit? Probably not. But United and American? Absolutely.