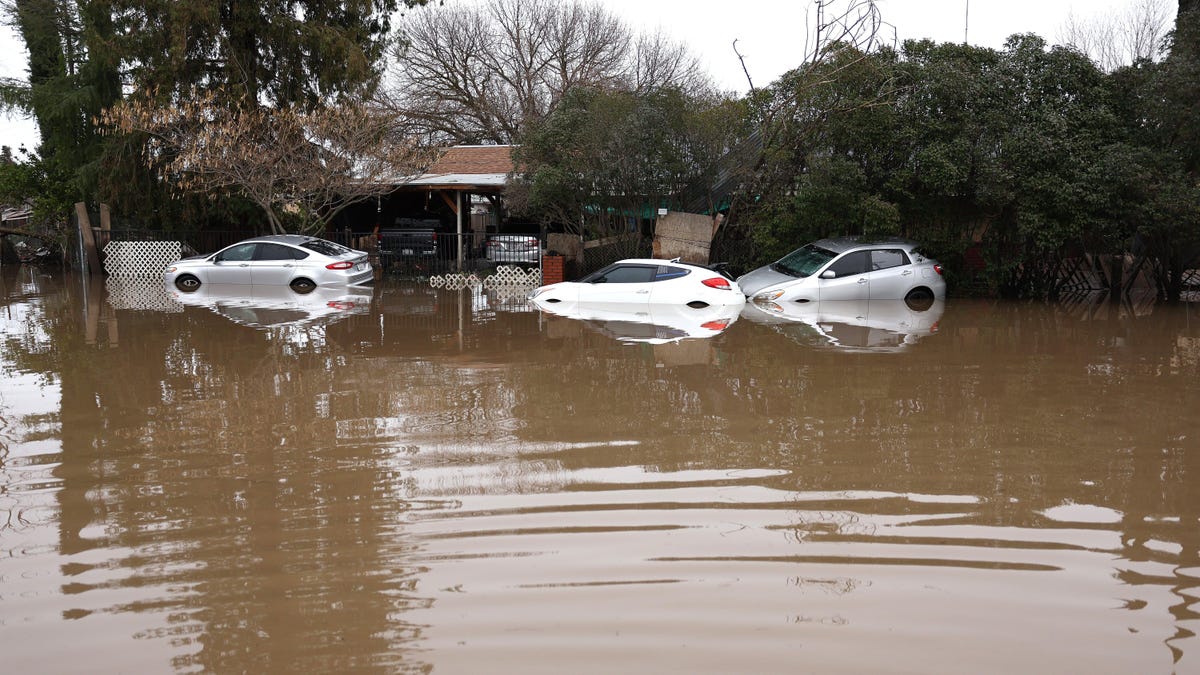 Image: Justin Sullivan (Getty Images)
The recent winter storms that have hit California have dumped trillions of gallons of water on the state. While that's helped drought conditions, the downside is that all that winter weather and water have caused billions in damages across the state. Included in that number as the Los Angeles Times shows are thousands of flood-damaged cars that are about to hit the used market.
The next few weeks and months are going to be busy for car auctions and vehicle insurance companies as claims for flood damage come in and these cars head to auction. While the auto market seems to be improving a bit, many dealers and sellers are still inventory starved so there is a demand for these cars. Insurance companies will total out many of these cars, the California DMV will then issue them new rebuilt or salvage titles and they'll be put on the market.
It's legal to sell these vehicles with flood damage as long as it's disclosed to the buyer. And many of these cars will wind up on auction sites like Insurance Auto Auction where they'll be listed for cheap. Others will wind up on dealer lots, sold by individuals who don't always follow the rules. Those are the ones buyers should be worried about.
Buyers have to know what to look for with these vehicles as many will look as if there's nothing wrong. The main indicator of a flooded vehicle would be a bad smell, something sour or mildew. Checking things like carpeting and seat and roof fabrics for signs of damage. A big indicator of flood damage is electrical systems malfunctioning, something Edmonds.com's Ivan Drury pointed out could be potentially dangerous. "…you've got so much electronics on a car, now more so than ever. Technology systems prevent you from getting into an accident, and now you are in more danger. And there's the vehicle physically deteriorating over time" he told The Times.
Checking the engine and engine oil is another indicator as water could still be in the oil pan. And as you know, water and oil don't mix. If you pull the dipstick and the oil looks murky and melted ice cream-like, that's cause for concern. The best thing anyone can do is check vehicle history reports before buying. And if you buy from a private seller make sure to have it professionally inspected; if the seller is adamant that it doesn't need an inspection, they're probably hiding something. If you find yourself tempted by the low low price of a flood-damaged vehicle, follow steps to protect yourself and your investment. If not you won't have anyone to blame but you.