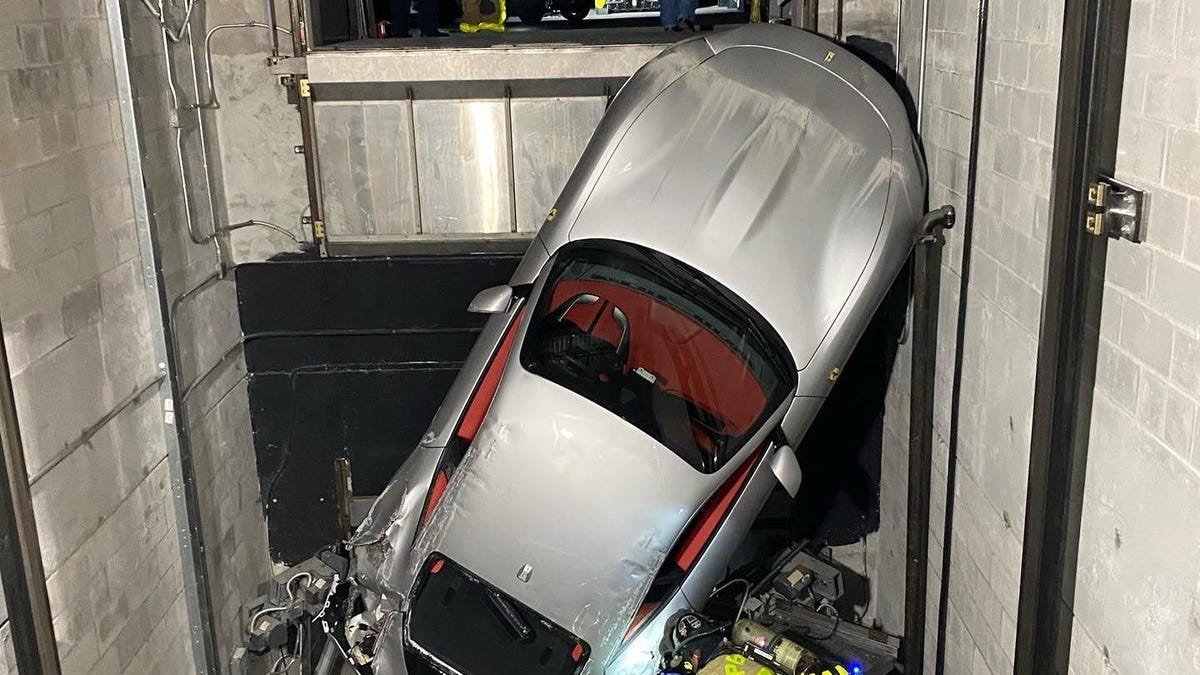 Photo: Palm Beach County Fire Rescue
What you're looking at is a Ferrari Roma that was suspended in a car elevator in Palm Beach County, Florida, after some sort of mishap. There were no injuries, according to Palm Beach County Fire Rescue, except to the Roma, which emerged pretty mangled from the incident.
Here is how Palm Beach County Fire Rescue described it earlier this week:
#PBCFR Battalion10 and #SpecialOperations units responded to a local high end car dealership. A car elevator malfunction caused a car to hang in the elevator shaft. Crews had to first mitigate a fuel leak. This involved setting up portable standpipes and cutting the power to the business. Once the leak was mitigated, Special Operations worked with Kauff's Towing and their new rotator wrecker to remove the car from the elevator. Kauff's 45 foot boom and multiple 50,000 pound winches were the right tool for the job. There were no injuries. Crews were on scene for approximately 4 hours.
And here is their full photo of the Roma:
Photo: Palm Beach County Fire Rescue
G/O Media may get a commission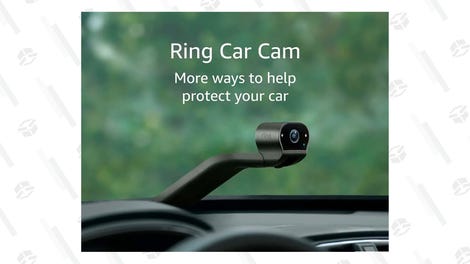 It's a camera. For your car.
The Ring Car Cam's dual-facing HD cameras capture activity in and around your car in HD detail.
According to the Sun Herald, the Roma's owner was in the car when the incident began:
The crash happened while a customer was taking their car to a third-floor parking garage, a dealership staffer wrote on Facebook.

"Scary day at our Ferrari store but nobody was hurt and the fire department did a great job," the post said. "When the car got about half out the elevator gave way. The driver got out and the car was holding up the elevator but it finally gave way and pulled the car into the shaft area."
The Roma is a quarter-million-dollar car or more, so there is, probably, a whole team of people currently working out what all of this means for insurance purposes. RIP to this Roma, which deserved better.
Photo: Palm Beach County Fire Rescue
Photo: Palm Beach County Fire Rescue