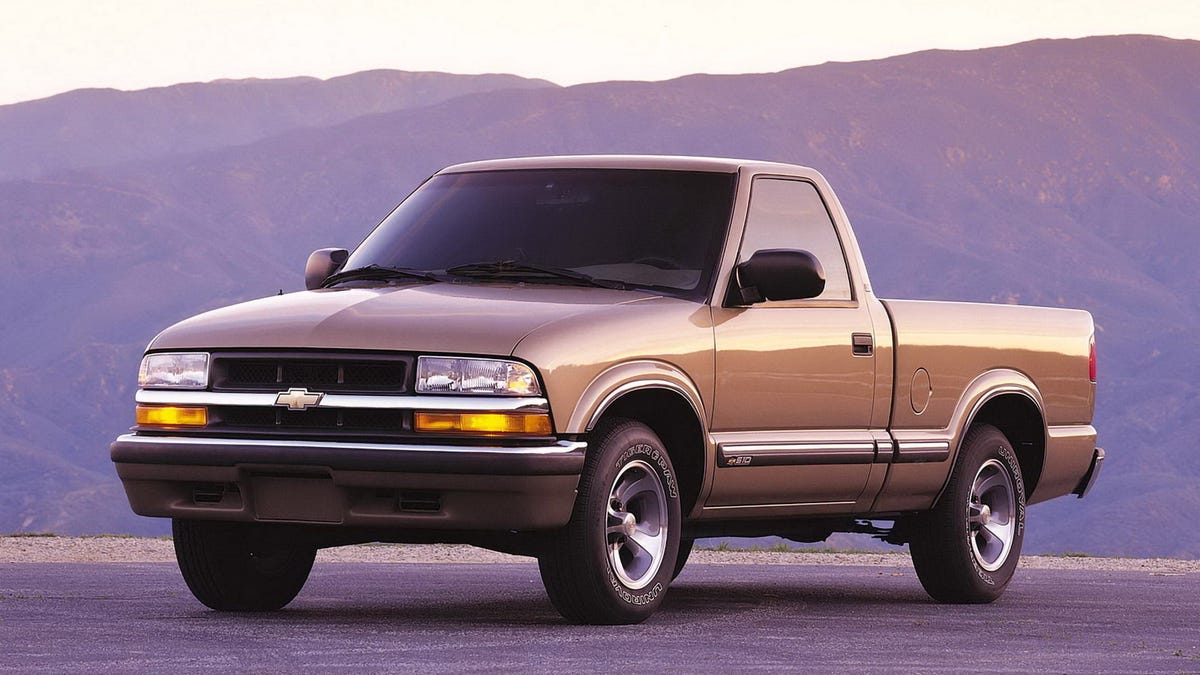 Image: General Motors
Between the Silverado EV and GMC Hummer, General Motors has sort of got the big electric pickup angle covered. But what about something smaller — a lot smaller? The company already has a vision for one and is assessing its market viability, based on a report from Automotive News.
The compact pickup that GM's thought up has just two doors, a bed ranging from 4 to 4.5 feet, a low roofline, and a "futuristic and sporty" exterior, per the story. It doesn't have a name nor has it been confirmed for production, but GM would supposedly target a starting price under $30,000 if the vehicle ever went to market. The concept truck was showcased in marketing images at GM's Warren Hills, Michigan, design studio, depicted in "recreational" scenarios such as surfing, not totally unlike Ford's positioning of the Maverick.
Of course, the Maverick has four doors and really isn't all that small in the grand scheme — just small-ish by modern standards. (This classic image will never not haunt my psyche.) GM's imagined battery-electric workhorse would probably at least measure shorter, by virtue of carrying two fewer doors and a similar or even slightly smaller bed. The automaker knows this might be a deal breaker for Americans though, which is why it's leaving its options open. From the article:
"We're creating these to get a reaction and then to try to modify it or move on. What does work? What doesn't work? What's expected?" Michael Pevovar, director of Chevrolet affordable EV and crossover design, told reporters. "Affordability is the key portion of this, and there's lots of different ways to approach it."

[…]

"The input may come back that it's just too small, and that's OK," he said. "Maybe [it won't be] right for what this architecture can provide, but does it have legs for different architecture where it might need to be a little bigger?"
It sort of makes you wonder why GM even dreamed up the thing in the first place. When the Bronco launched in 2021, CarBuzz quoted Ford at a 25-to-30-percent take rate for the two-door model. I'd be curious to know where that figure sits today.
You're looking at roughly 4,200 pounds of the best '90s technology had to offer.Image: General Motors
G/O Media may get a commission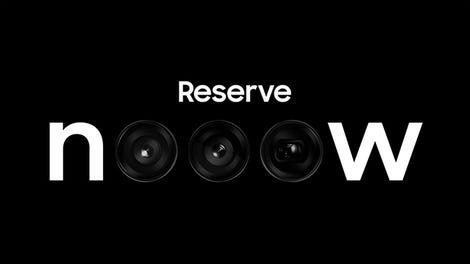 Up to $100 credit
Samsung Reserve
Reserve the next gen Samsung device
All you need to do is sign up with your email and boom: credit for your preorder on a new Samsung device.
Historians in the comments will note that GM and its competitors have floated this idea before. The Chevy S10 Electric, sold to fleets in 1997 and 1998, repurposed the EV1 powertrain in the company's smallest pickup. With the choice of a 16.2-kWh lead-acid battery or a 29-kWh nickel-metal-hydride pack, the S10 Electric offered an EPA-estimated 33 or 77 miles on a full charge.
The S10 Electric also weighed about 1,200 pounds more than its average gas-powered counterpart, which might give you an idea of how not rapid it was in everyday traffic. Even the Maverick tips the scales 500 to 700 pounds lighter than the S10 Electric despite being nearly a foot longer.
Of course, EVs are still heavy, even with three decades worth of technological advancement on their side. If GM really wants to make a small electric pickup, it'll be interesting to see how compact designers and engineers can get away with making the thing. Especially if and when Ford comes through on that mythical Maverick Lightning. It's only a matter of time.