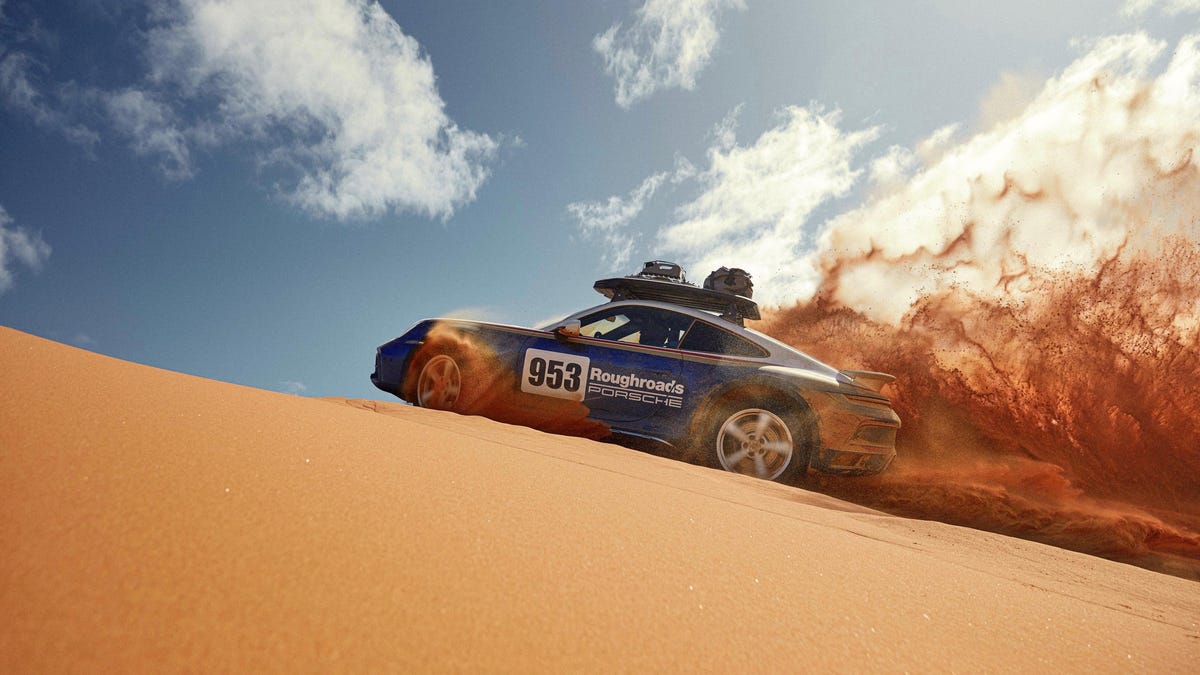 Photo: Porsche
A new year means new off-roaders are on the way, either as models that debuted at the end of last year, or models we've known about for a while that are only now gearing up for the trail. Off-road models are arguably as popular as they have been for the last few years — which is to say very.
But in a welcome turn, the off-road has seeped into many other segments that would've been unlikely in the past. Trucks and truck-based SUVs won't be the only ones going off-road in 2023. There's an actual production off-road sports car coming from Porsche, and an off-road supercar from Lamborghini.
Likewise, although EVs still account for a small part of the industry, carmakers wasted no time in hitting the trail with fully-electric vehicles. The future might be electric, but off-roaders are adapting. And that cuts both ways now that carmakers are responding to the off-road craze across many new segments.
Whether you want to go off-road in a sports car, supercar, a crossover, a family-friendly SUV, a small(er) truck or a huge pickup, there's something on the way for you. Here are just some of the many diverse off-roaders that we can look forward to this year.