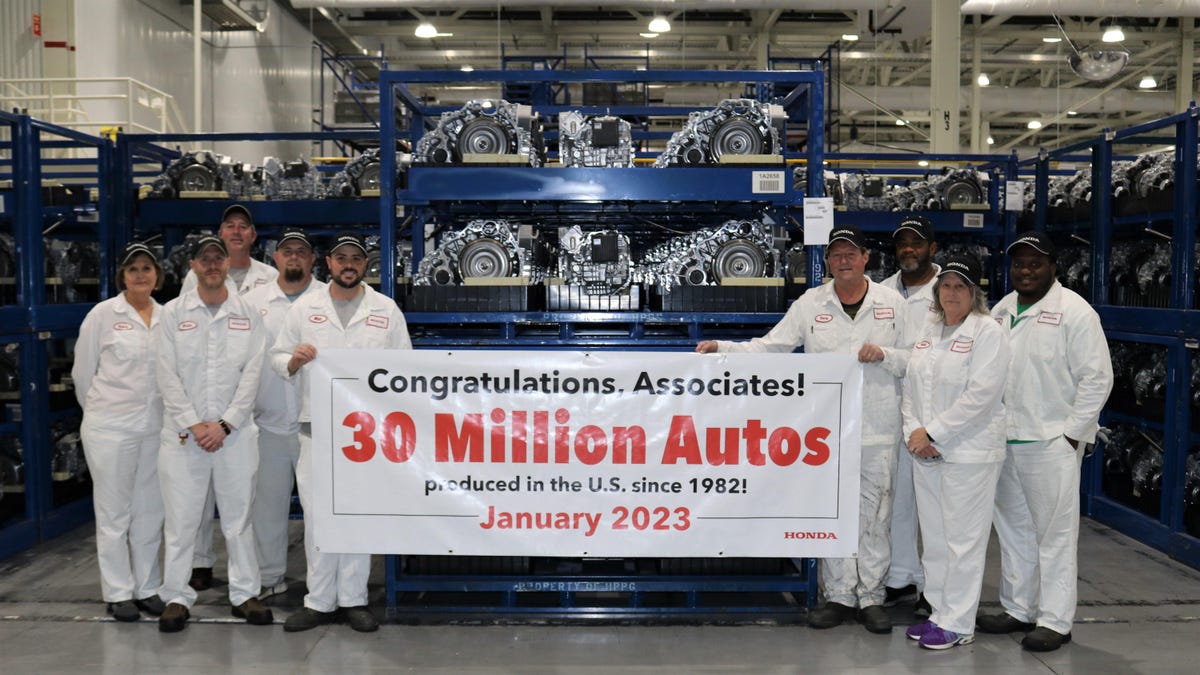 Photo: Honda
It was at a Wendy's in 1976 when the then-governor of Ohio James A. Rhodes had morning burgers with some Japanese government officials to pitch them on one thing: A Honda factory to be built in the state, the country's first. When that factory, in Marysville, Ohio, eventually started producing cars in 1982, it was off to the races, though probably no one could predict what a massive success it would turn out to be.
That factory is now one of five Honda automobile factories in the U.S., part of an operation that Honda said on Thursday had produced 30 million autos in just over 40 years. That is a milestone that Honda is in the mood to celebrate, in part also because they intend to stick around much longer, with hundreds of millions invested for EVs in the U.S.
The $700 million investment will transform Honda's Marysville Auto Plant (MAP), East Liberty Auto Plant (ELP) and Anna Engine Plant (AEP) for the electrified future, including the creation of over 300 new jobs. These Honda facilities, along with the new EV battery plant, will serve as a new EV hub in Ohio, and play a key role in developing the company's knowledge and expertise in EV production that will be shared across Honda's North American auto production network in the coming years.
Currently, more than two-thirds of Hondas and Acuras sold in America are also made here, a number which may go up given the Inflation Reduction Act, which incentivizes automakers to make cars for the U.S. in the U.S. Honda's Marysville factory is also somewhat of a rarity in the state, in that you can count on it not going anywhere any time soon, unlike many other closed auto plants across the state that have left heartbreak. Honda's plant says: We're still here, doing it.