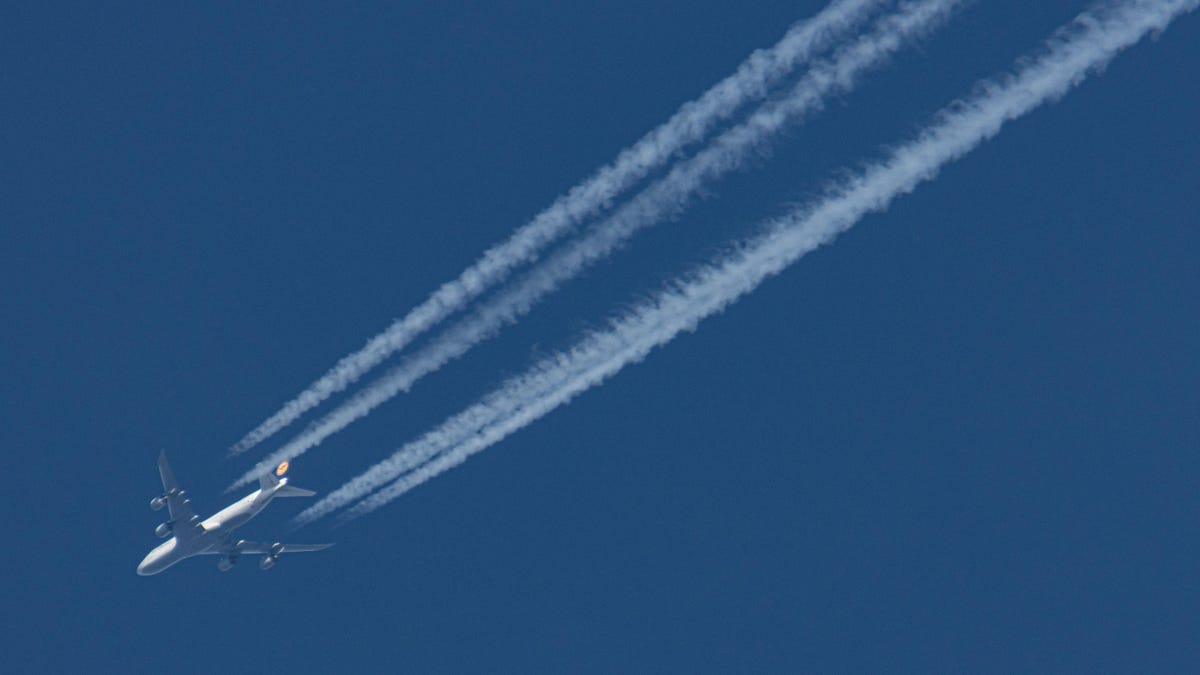 These clouds are slowing killing us. No, I'm not wearing a tinfoil hat.Photo: Nicolas Economou/NurPhoto (Getty Images)
It would be easy to assume that the commercial aviation industry's fuel consumption was its biggest impact on the environment. For example, a Boeing 737-800 burns about 5,000 pounds of fuel an hour in the sky. However, research shows that persistent contrails play a much larger role. An eight-year-long study found that contrails created 57 percent of the industry's contribution to the climate crisis.
Contrails are the thin wispy clouds created by jet engine exhausts. Water vapor condenses into ice crystals around particulates blown out the back of the turbines. The vast majority of the time, contrails dissipate within minutes. Ten percent of the time, contrails remain intact. These persistent contrails trap heat in the atmosphere that would otherwise radiate into space, directly contributing to the increase in global temperature.
Last year, Etihad Airways became the first passenger airline to use contrail-mitigating routing software as a part of its Greenliner sustainability testing program. Satavia, the software's developer, was initially established to increase the longevity of jet turbine engines by routing to avoid particulates in the skies, like volcanic ash. Though, the company realized its efforts could have a cost-effective impact on the environment for increasingly climate-conscious airlines.
Satavia's founder, Adam Durant, told CNN:
"The airlines go ahead and make flight plans as they normally do. But in parallel to that, we analyze their schedule and look at a number of flow trajectories for every single flight. We end up with a long list of flights of which the top 5% or so have these heavy hitter, long-lived warming contrails. And then we work closely with the flight ops department in the airline to target those."
G/O Media may get a commission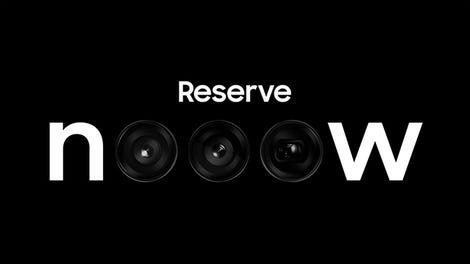 Up to $100 credit
Samsung Reserve
Reserve the next gen Samsung device
All you need to do is sign up with your email and boom: credit for your preorder on a new Samsung device.
Only a few routes would have to be adjusted to eliminate nearly all contrails. Satavia hopes to scale up its operations and is slated to begin another test with KLM. Other groups have realized the potential impact of eliminating contrails. Delta and MIT are collaborating on an open-source routing algorithm to mitigate contrail formation.