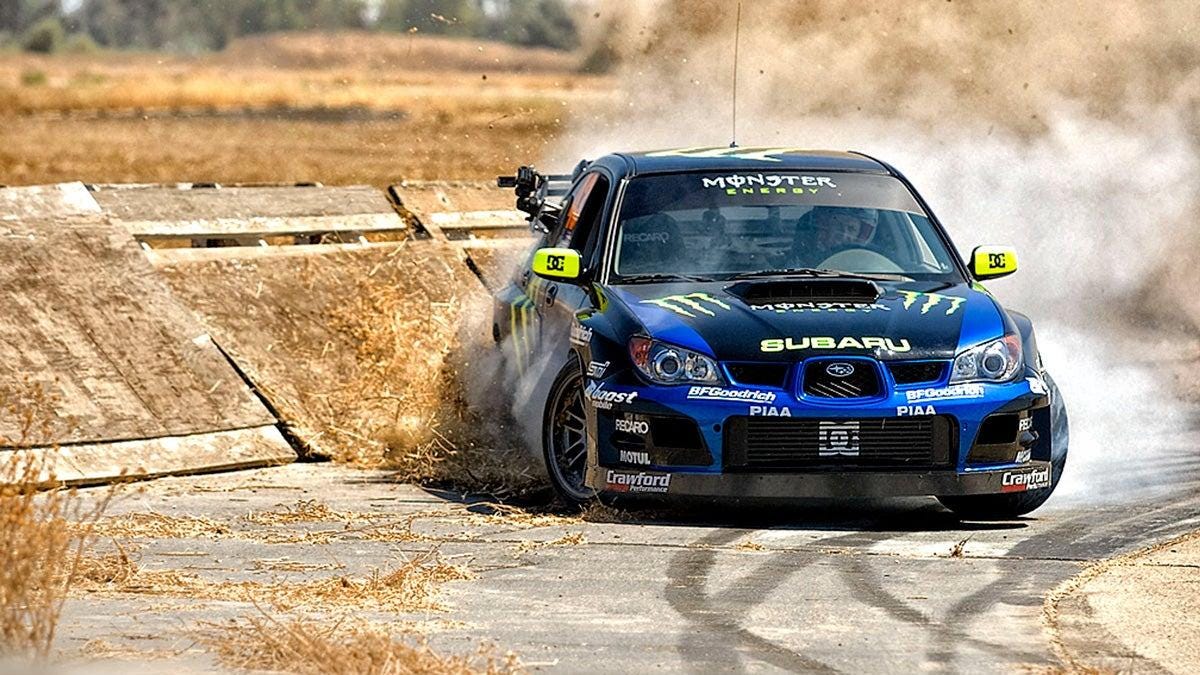 Photo: Mad Media
Ken Block's first Gymkhana video is a short, raw, and fascinating piece of action film, a now-historic item that created the multi-million-dollar Gymkhana universe back in 2008. To commemorate Block's life and achievements, I spoke to Matt Martelli, the producer behind the first Gymkhana and a friend of Block's for decades, to understand how this influential series came to be. Just over four minutes long, the first Gymkhana video changed car culture. The video is nearly 15 years old, but it's just as powerful today as it was on its debut.
Professional rally racing has always been hard to sell in the United States, which is why the World Rally Championship barely tries. After years of skateboarding, snowboarding and motocross, the rally bug bit California-born Ken Block at the tender age of 38. He had co-founded the skate apparel company DC Shoes when he was 26; a decade later, he sold his share of the company, making him a millionaire.
As the former head of an influential apparel company, Block understood the value of bold design and innovative branding. Which is why, when he turned up at ProRally's 2005 Sno*Drift rally race in Michigan, Block's Subaru WRX STi didn't just have the usual sponsor decals — it wore a full vinyl wrap with a DC Shoes livery. With co-driver Alex Gelsomino, Block's first season in Rally America ended with him nabbing the title of Rookie of the Year.
Photo: Mad Media
The California-based motorsports content creators at Mad Media had been making racing videos since 1995. Run by brothers Matt and Josh Martelli, the company had produced a number of rally promo videos for Block as well as motocrosser-turned-rally-racer Travis Pastrana — most of which "weren't getting a ton of eyeballs," CEO Matt Martelli told me. It didn't help that they had to produce everything in five different formats at the time — this was the pre-YouTube era, and there was zero TV coverage of rally events in the United States.
G/O Media may get a commission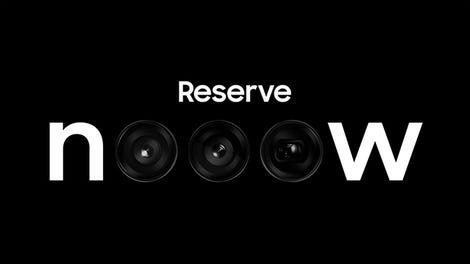 Up to $100 credit
Samsung Reserve
Reserve the next gen Samsung device
All you need to do is sign up with your email and boom: credit for your preorder on a new Samsung device.
In the early 2000s, skateboard films were much more popular than rally content. Block came up with the idea of a "gymkhana" video as a way to harness the aesthetic of skate videos to help his rallying exploits find an audience. Raw, high-speed automotive footage, shot in the style of an action sports video, was the concept. The first Gymkhana video was little more than minimally-scripted rally practice caught on camera.
Photo: Mad Media
The location for the first Gymkhana film was the decommissioned Marine Corps Air Station El Toro in Orange County, California — a suitably large airfield, where weeds were breaking through the crumbling runways, which would later serve as the test track for the TV show Top Gear USA. Mad Media had to source Panasonic HVX200 cameras for the shoot, one of the only models that could shoot at 60 frames per second in 2008. The car was a 2006 Subaru Impreza WRX STi with an engine built by Quirt Crawford, making 530 horsepower at the wheels — "a beast of an engine, but a ticking time bomb," Martelli told me. It could only run for about 15 minutes before overheating. The car also lacked a roll cage. Here's how Martelli, co-director on the first Gymkhana shoot, described the gig:
"We didn't know if the car was going to blow up or if Ken was going to crash. I remember how nervous I was on the opening 100-mph-plus drift shot. There were huge lips throughout the runway that, if Ken hit them, the car was going to barrel roll with no cage. We had specced out the Segway stunt and everybody was too afraid to be the stunt guy, so my brother put down his camera and said I'll do it! We had no idea what was going to happen. He ended up on Ken's hood a few times and got a little banged up, but once we figured out that the majority of the danger was on the outside of the car, it just became a beautiful dance of choreographed car control and the Segway driver. Ken was a quick learner and was able to make adjustments, take after take."
Photo: Mad Media
Mad Media budgeted two days for shooting, but Gymkhana 1 took three days to complete — not to mention four sets of BFGoodrich G-force T/A KD tires. Martelli said his biggest takeaway from working with Ken and the crew was the authenticity they brought to the shoot. "The moment you start doing fake Hollywood bullshit, the kids, the world will know that," he said. "Now you are no better than the constant stream of subpar content that we are fed. People want something remarkable, something real and raw."
Gymkhana 1 became a hit, both for Block and for DC Shoes. Soon, sponsors were knocking on Block's door, which meant the Martelli brothers were looking at a significantly larger budget for Gymkhana 2 and 3. Now, Mad Media could use the latest RED and Phantom cameras to capture eye-popping slow-motion shots.
Soon, Gymkhana 4 through 8 were helmed by art director Ben Conrad and his production company, Logan. The Subaru was replaced by a parade of Fords as the star vehicle. But it all began with the Martelli brothers and Mad Media, a life-changing experience for Matt Martelli.
Photo: Mad Media
"Ken and I met in 1991 at Palomar College," Martelli told me. "Right away I could tell he had a different way of thinking. I didn't always see eye-to-eye with him, but I really respected his ability to distill ideas into actions and products. Most people will remember him for doing stunts in ars, but Ken was a true creative."
Regarding Block's untimely death at 53, Martelli said, "I am saddened first for his wife Lucy and his three daughters. Love and strength to all of his family. Second, I am saddened for the world, as I am sure Ken was not done creating, and we are all robbed of that. Ken, your impact is undeniable and will echo in eternity."