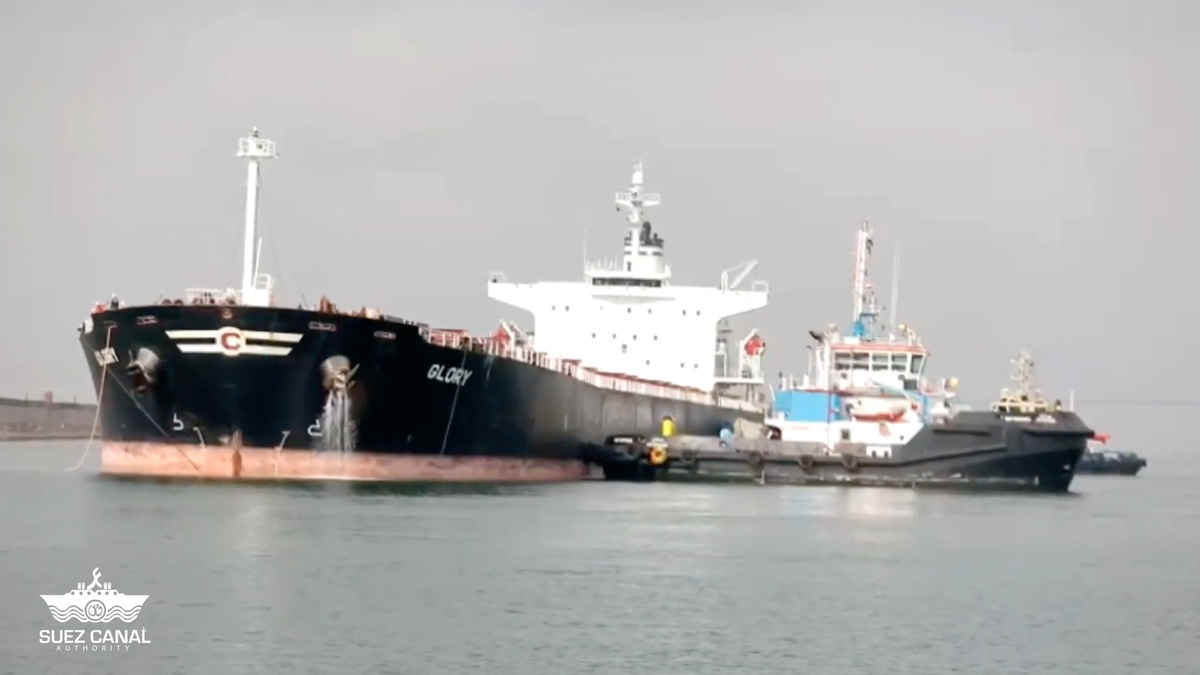 2022 was a bad year for big boats, and it seems that 2023 is going to continue that trend. A new report from Bloomberg says a ship that was going from Ukraine to China lost engine power and disrupted traffic in Egypt's Suez Canal.
The ship, which was reportedly carrying 66,000 tons of corn between the two countries, sprung a leak from a cooling component and caused the ship to lose propulsion. According to the company that owns it, Target Marine SA, Glory (the name of the ship) didn't run aground or touch the bottom of the waterway. This contradicts reports that two port agents said it did indeed do those things.
A tweet from Leth Agencies, a company that provides services to vessels traversing the canal, said that 21 ships were stopped while traveling southbound when Glory broke down. All in all, the ship – designed to transport unpacked commodity cargoes – was tugged out of the way about an hour and a half after it was initially stuck.
All in all, four Suez Canal Authority tugs were deployed to pull the stranded ship out of the way, according to a statement made by Adm. Ossama Rabiee, the chairman and managing director of the SCA.
Athens-based Target Marine told Bloomberg the component that leaked had been replaced and the ship's main engine had been fully operational since 11:10 a.m. local time. Before finishing its journey to China, Glory will head to an anchorage site for inspection.
G/O Media may get a commission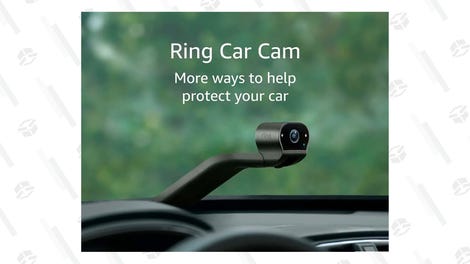 $50 off preorder
Ring Car Cam
It's a camera. For your car.
The Ring Car Cam's dual-facing HD cameras capture activity in and around your car in HD detail.
Luckily for the entire world, at 225 meters long, Glory is only about half the length of the Ever Given (400 meters long), the massive container ship that blocked the canal in 2021.