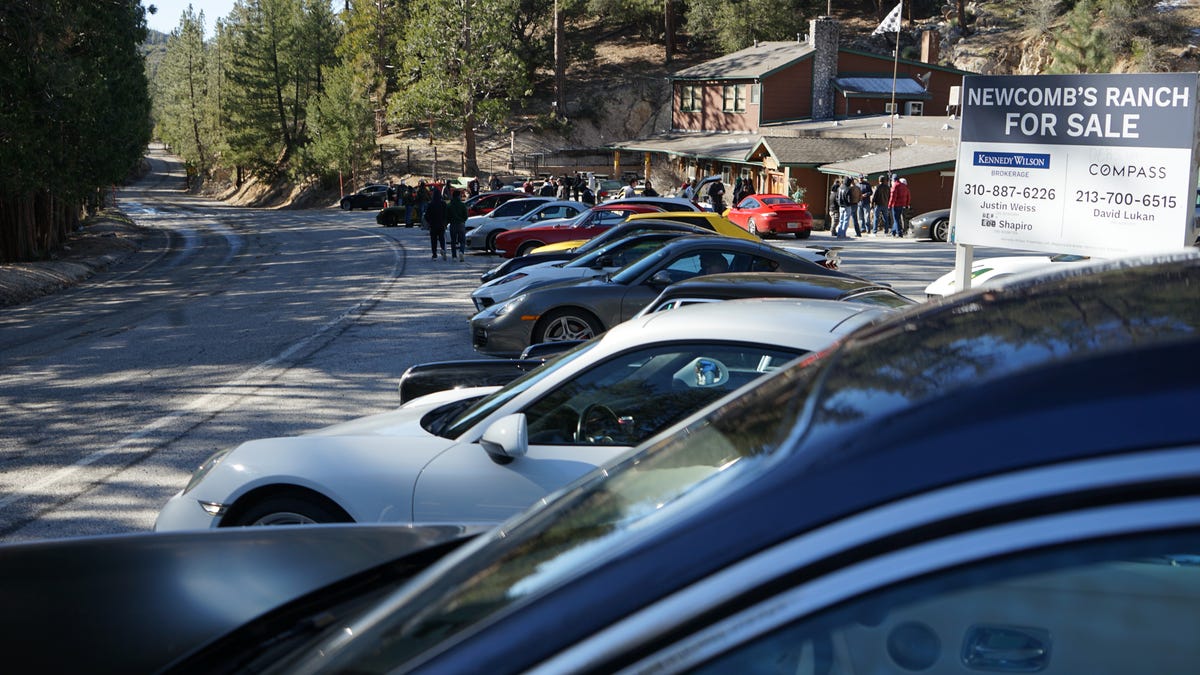 Even with Newcomb's Ranch closed for the foreseeable future, people still make the trek up ACH on Friday mornings.Photo: Kyle Hyatt/Jalopnik
Los Angeles' vibrant car culture isn't exactly a secret. We have year-round awesome weather and great driving roads, and those two things combine to get people out and driving their weird/rare/valuable classics on a regular basis. Southern California is also the home of the original Cars & Coffee (RIP) and while there have been a whole host of pretenders to that throne, one event has risen up to be its true spiritual successor: Good Vibes Breakfast Club.
What is GVBC, and why is it so rad? Well, first, it's on a weekday, so that limits the amount of people who show up. Next, it's at the top of one of the world's greatest driving roads, and just getting there can be a bar to entry for some. These things mean that the people who show up are real enthusiasts, which, as the name suggests, keeps the vibes pretty good.
I took the trip up into the Angeles National Forest recently in a 2023 Bentley Flying Spur (100% not the tool for this job, but expect a review soon). Here's a look at some of what else showed up.