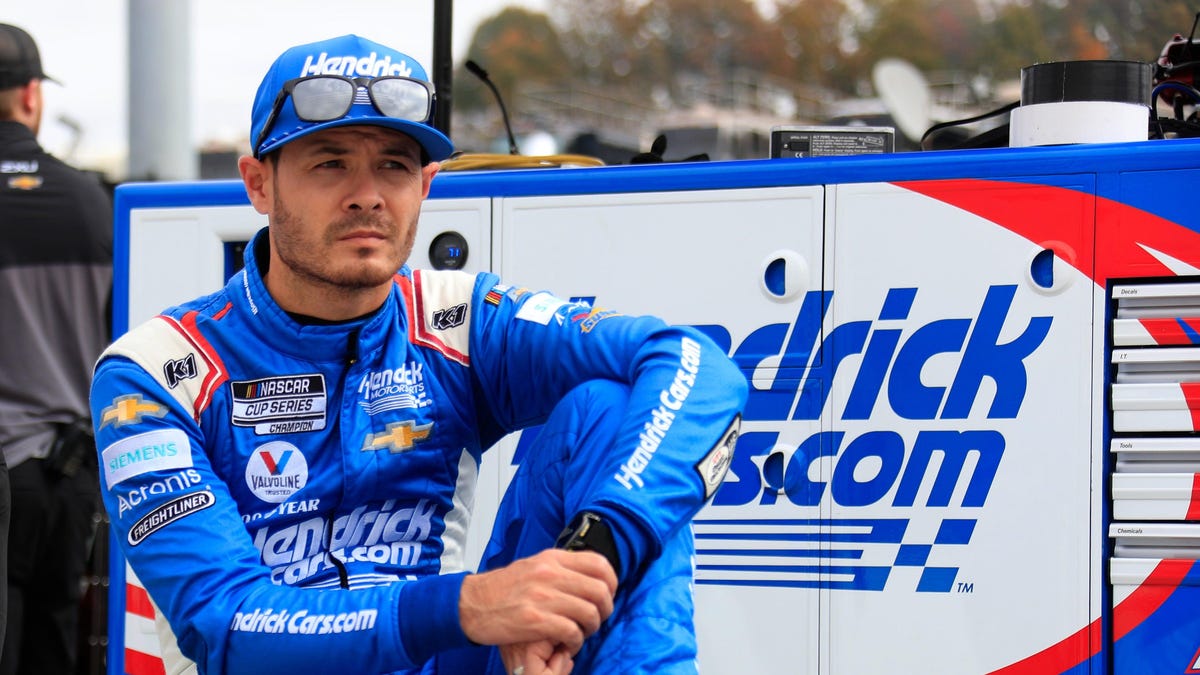 Photo: Jeff Robinson/Icon Sportswire
Kyle Larson will join the ranks of many other past NASCAR drivers with an entry in the 2024 Indianapolis 500. The 2021 NASCAR Cup Series Champion will attempt the legendary 500-mile race with the Arrow McLaren IndyCar Team and co-owned by his Cup Series team owner Rick Hendrick, along with sponsorship from HendrickCars.com. Larson's car number and livery will be revealed at a later date as there's an ample amount of time until the 2024 edition of the Memorial Day Classic.
The championship-winning driver will not be skirting his obligations in the NASCAR Cup Series with Hendrick Motorsports, as he still plans to race the Coca-Cola 600 at Charlotte Motor Speedway that same day. He'll be the fifth driver to attempt the Memorial Day Double of the Indy 500 and Coke 600, which was last attempted by Kurt Busch in 2014. Larson says he's excited: 
"Competing at the Indianapolis 500 is a dream of mine and something I've wanted to do for a very long time – since I was a child before I ever began competing in sprint cars. To do it with Arrow McLaren, and Mr. Hendrick especially, is a dream come true. I'm grateful for the opportunity and am really looking forward to it even though it's still about a year-and-a-half away. I'm really looking forward to competing in both the Indianapolis 500 and the Coca-Cola 600 and maybe even get a win or two that day."
Kyle Larson is an 11-year NASCAR Cup Series veteran with 19 race victories and a championship to his name, as well as his decorated dirt track career. The incredibly talented driver spent most of his Cup Series Career with Chip Ganassi Racing (an organization that also has a championship-winning IndyCar team), before he was fired for using a racial slur during a broadcasted iRacing sim event during the COVID shutdown in 2020.
Undoubtedly, Kyle Larson will be the biggest attraction during the 108th Indianapolis 500 in 2024.