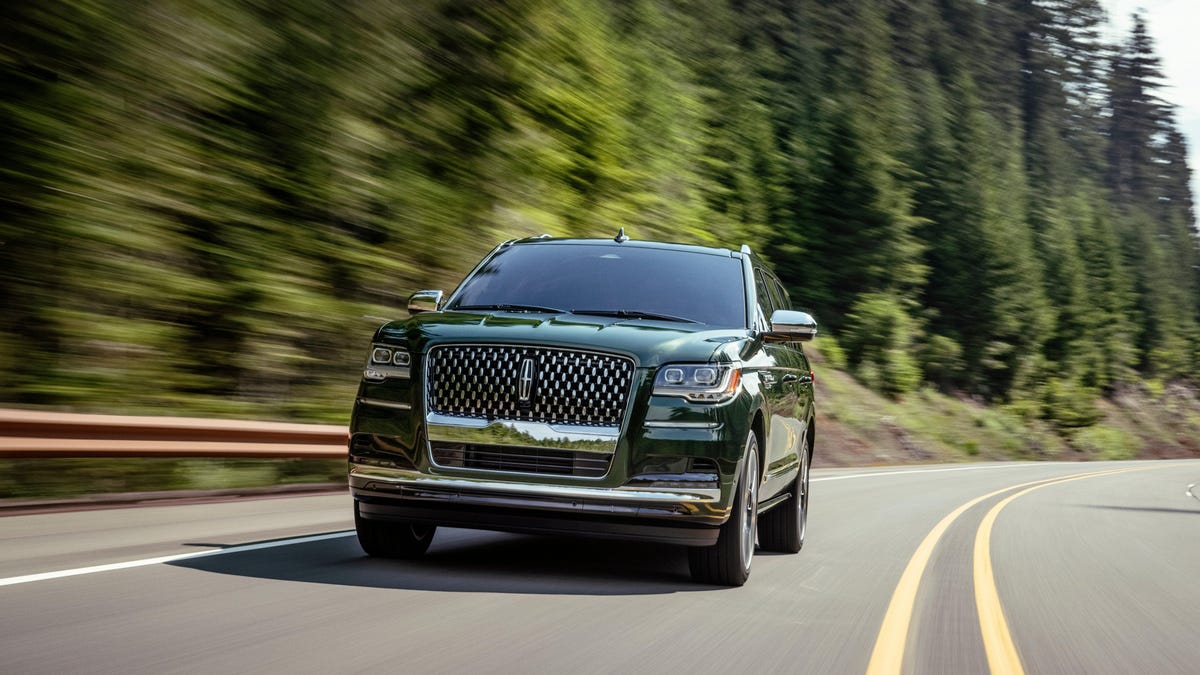 Photo: Lincoln
Lincoln Navigator buyers are now joining Ford Bronco buyers in the line for discounts due to unscheduled deliveries. Lincoln is giving buyers with unfilled 2022 Lincoln Navigator orders a discount of $5,000 if they agree to wait some more and exchange their current orders for a newer 2023 Lincoln Navigator. The discount can be used towards the purchase of the next Navigator model year or a Navigator Black Label, both of which are among the most expensive SUVs that Lincoln sells.
Lincoln is extending the offer to "select customers" whose orders remain unscheduled despite being placed earlier last year. The incentive program's wordy name is the "2023-Model Navigator Connect Model Year Transition Private Offer," according to CarsDirect. Eligibility is reportedly tied to date of sale, with qualifying orders running from January 12 to April 3, 2023.
Photo: Lincoln
The time frame indicates that Lincoln's backlog of deliveries could extend through the next few weeks, so the luxury carmaker is hedging its bets for future Navigator orders as well as current ones. The four-figure discount could convince buyers to be patient and stay with the brand rather than jump ship for Lincoln's competitors in the luxury SUV segment.
If buyers opt for the discount, Lincoln dealers will give them a certificate for $5,000 off the MSRP of 2023 Navigator or Navigator Black Label models. The caveat, however, is that the 2023 Navigator got a price hike of just over $2,000 compared to previous model year, and it comes with a higher delivery charge. The 2022 Lincoln Navigator starts at $77,635, and the 2023 Lincoln Navigator starts at $79,725.
G/O Media may get a commission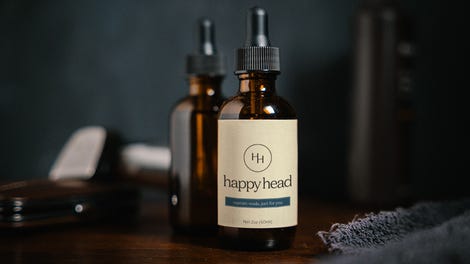 Grow those luscious locks back
This proprietary, prescription-grade topical Finasteride is proven to regrow hair in just a few months.
So while the $5,000 discount is a significant price cut, buyers have to factor in the added cost of the newer model. But the Lincoln Navigator is often excluded from rebates and other offers since it's the carmaker's flagship SUV, as CarsDirect mentions. In the end, the offer could still work in favor of buyers, although the timeframe for these deliveries remains unknown.
Automakers in the U.S. are still struggling with supply chain issues, and the Navigator is just the latest model affected by production delays at Ford. The American carmaker had previously made a similar offer to Bronco buyers, as well as those awaiting Ford F-150 Lightning EVs. Now, Ford's luxury marque is offering a seldom-seen price cut on its top-of-the-line SUV, the Navigator.
Photo: Lincoln