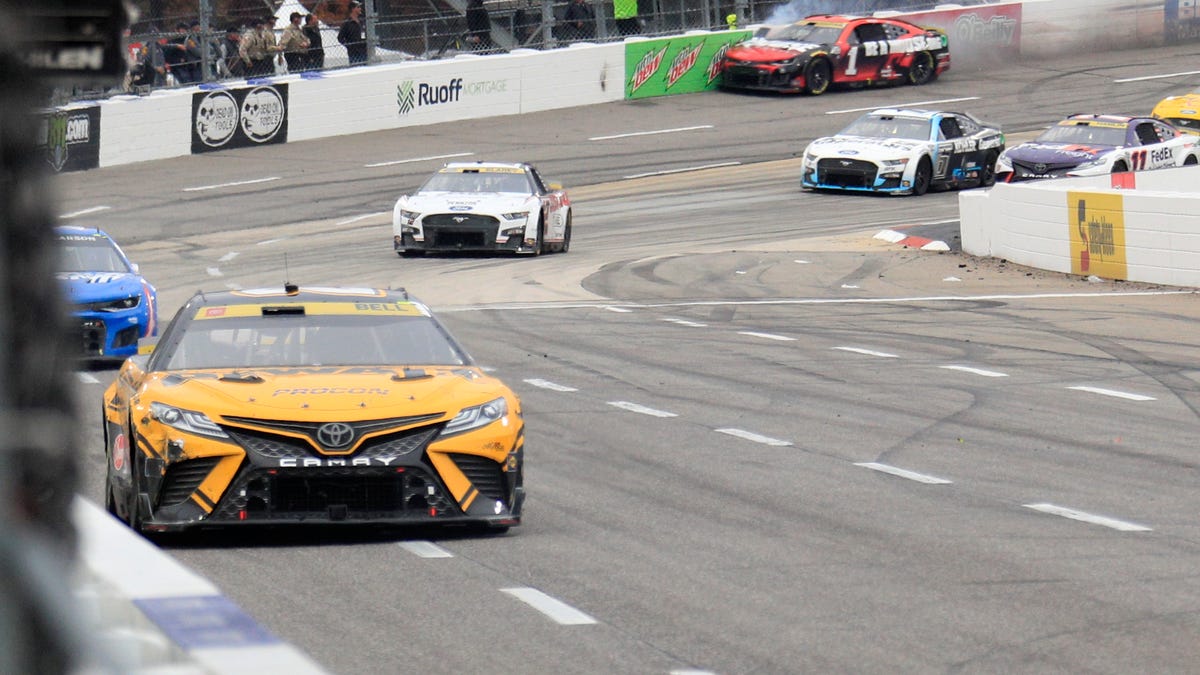 Ross Chastain's unbelievable wall ride at Martinsville Speedway was one of the most exhilarating moments of the 2022 NASCAR Cup Series season. The desperate maneuver got Chastain past several cars on the race's final lap and secured his place in the season finale's Championship 4 field. However, the thrilling tactic that Chastain used will be illegal starting this season. NASCAR announced this among a raft of other rule changes for the upcoming season.
NASCAR officials have now deemed the watermelon farmer's move, referred to as the "Hail Melon," as illegal. According to Racer, the sanctioning body cited an existing rule in its decision. The referenced rule reads, "violations deemed to compromise the safety of an event or otherwise pose a dangerous risk to the safety of competitors, officials, spectators." If a driver rides the wall during a race, they will be given a time penalty. The ban isn't unsurprising as many drivers, while impressed, speculated that wall riding would be banned the day it happened.
NASCAR also announced a few other significant rule changes. Wet weather tires will be available to teams at several flat short-track ovals, including the L.A. Memorial Coliseum, North Wilkesboro Speedway, and Phoenix Raceway. The Cup Series will no longer feature stage breaks during road course races. Stage points will still be awarded, but the race will not be stopped. Also, drivers will no longer need to be in the top 30 in points to receive a playoff eligibility waiver.
Restarts will also look a little different this season. NASCAR is extending the restart zone during the first five races by 50 percent. The choose rule, the measure where drivers decide whether they restart in the inside or outside line, will now be used at superspeedways and dirt tracks.
This weekend's Clash at the Coliseum will see the debut of mufflers on Cup Series cars. NASCAR aims to reduce the louder noise levels of the NextGen cars to more appropriate levels for drivers, crews and fans. The mufflers will see further development for future use on short tracks and road courses. The modification has increased heat in the car's components but not the cockpit. Though, the use of flame-resistant underwear is now mandatory.