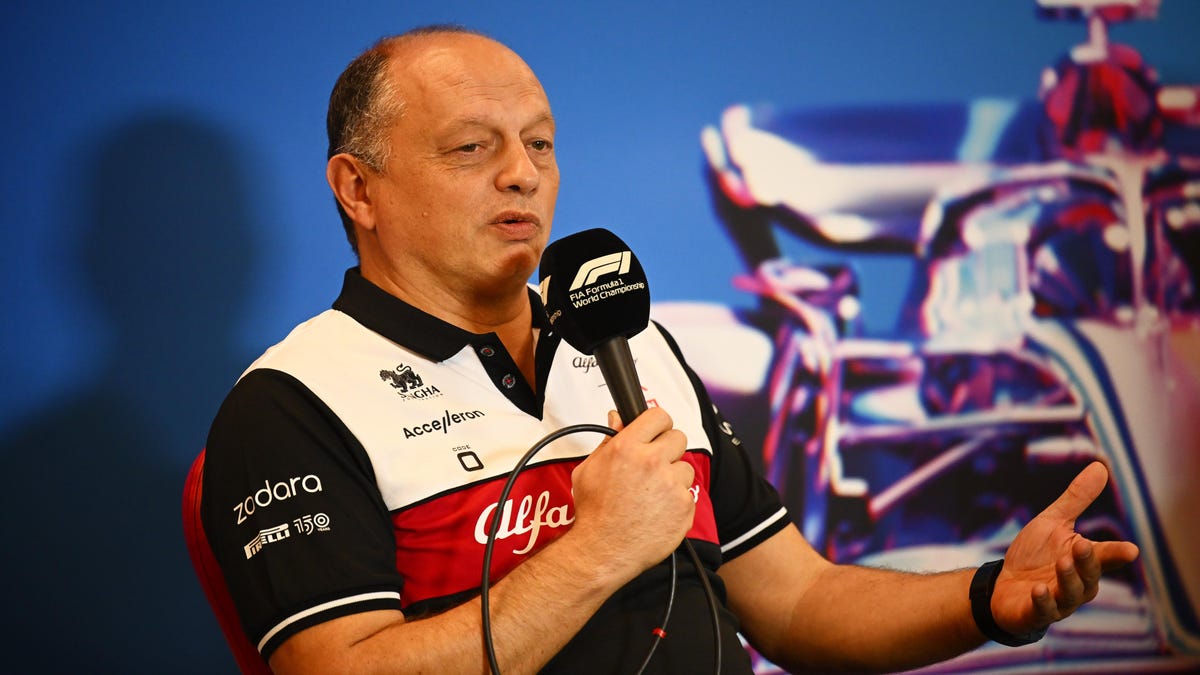 Fred Vasseur back when he didn't have to worry about his team picking the wrong tires.Photo: Clive Mason (Getty Images)
While Red Bull Racing developed the RB18 into one of its most dominant Formula 1 cars of all time, Ferrari took itself out of the title fight. The legendary Italian racing team had a competitive car early in the 2022 season but failed to capitalize on it fully. Ferrari made numerous strategic error that hindered its on-track performance. Now, the team's new principal is looking to make systemic changes within Ferrari's strategy department.
Frederic Vasseur has high expectations for his first season in Maranello. Mattia Binotto left the team despite finishing second in the championship. Ferrari's leadership expects nothing less than a championship. However, Vasseur isn't planning simply firing the entire strategy department and hiring new people. According to Racer, the former Alfa Romeo wants to review what when wrong and change how Ferrari operates on race weekends.
Vasseur told Racer, "I'm trying to understand exactly what has happened on every single mistake, what happened last year and to try to know if it's a matter of a decision, a matter of organization, of communication." Vasseur won't have a shortage of incidents to review.
Blunder after blunder lowlighted Ferrari's 2022 season. During the Monaco Grand Prix, the pit wall called Leclerc to come in for a stop while the pit crew was already servicing Carlos Sainz. Leclerc had to wait for Sainz to finish his stop, costing precious seconds in the race and denying him a home Grand Prix victory. At the British Grand Prix, Ferrari left Leclerc out on worn tires despite everyone around him stopping for new tires. Ferrari also threw away an open-goal win in Hungary because of poor tire selection.
Only time will time if Vasseur takes or breaks tifosi hearts this year. This season's deep scarlet Formula 1 machine will be revealed on February 14, Valentine's Day.