Photo: Ford
The National Highway Transportation Safety Administration has reportedly opened a safety probe in nearly 1.9 million Ford Explorers because of a windshield trim panel that can allegedly detach when going at highway speeds. Automotive News says the NHTSA's Office of Defects Investigation has received 164 complaints from owners of 2011-2019 fifth generation Explorers alleging their trim flew off.
A few of the complaints even talk about pieces of loose trim flying off and hitting vehicles behind them on the highway, which is less than ideal because the drivers were "startled" and "momentarily lost control of the vehicle." Despite this, there haven't been any injuries, accidents, or deaths listed in the report, according to Auto News.
This report comes just a week after the NHTSA closed a different case involving the same Explorers. You were just imagining that gas smell, babe.
A spokesperson for Ford confirmed to the outlet that the automaker had received the notice from the NHTSA, and it will work with the agency to sort the issue out.
Right now, the NHTSA has launched what it calls a "preliminary evaluation." In this step of the process, it will apparently assess the scope, frequency, and potential safety risks of the reported defect on the fifth-generation Explorer.
G/O Media may get a commission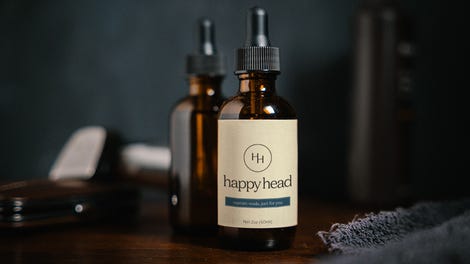 Grow those luscious locks back
This proprietary, prescription-grade topical Finasteride is proven to regrow hair in just a few months.
Automotive News says that most NHTSA investigations start out this way. Agency engineers will request a whole bunch of information from the manufacturer they are taking a look at. That information includes data on customer complaints, injuries as well as warranty claims. During this phase, the outlet says that the manufacturer can also present its views on the alleged defect and may decide to issue a recall on its own.
Following the evaluation, AutoNews says the NHTSA can either close the case or move to the next phase where the administration may send a "recall request" letter to the manufacturer.