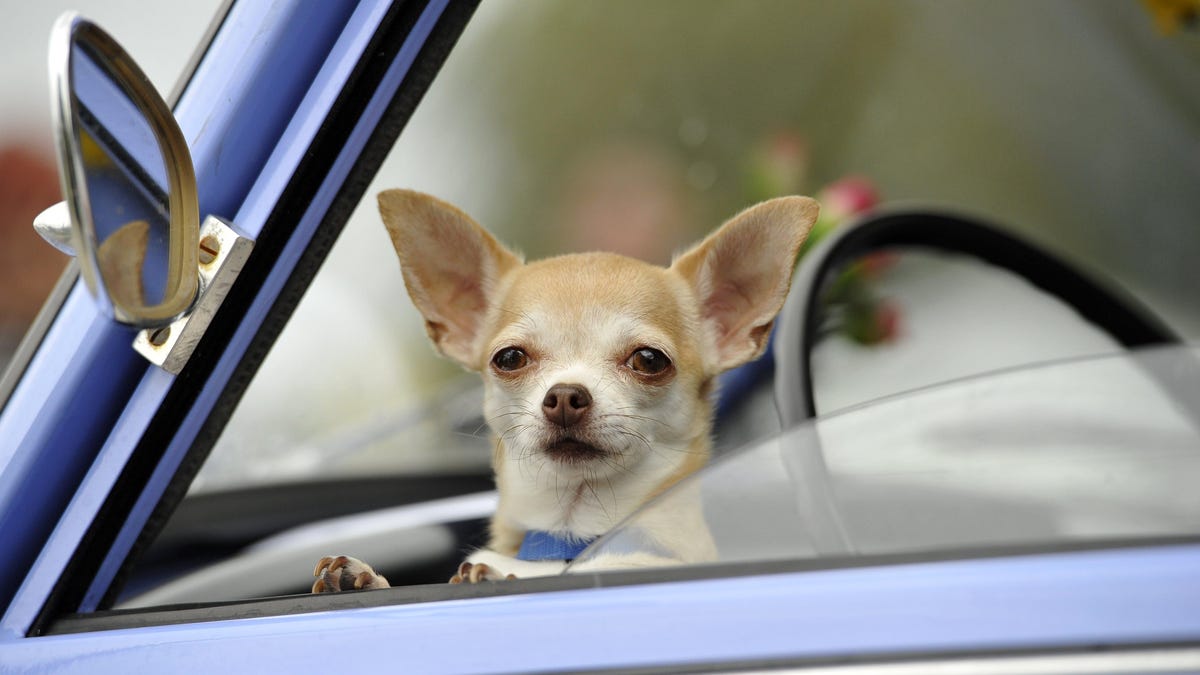 Photo: Matthias Rietschel / Stringer (Getty Images)
It isn't hard to understand why it's a bad idea for people to drive with pets in their laps. Not only can it be distracting, but if you get in a wreck, airbags aren't designed to account for your dog sitting right in front of them when they go off. So when New Hampshire state representative Jennifer Rhodes, a Republican, introduced a bill to ban the practice, she reportedly thought it was common sense legislation. She probably should have known better.
The Associated Press reports that got the idea to introduce the bill after she witnessed a driver holding two small dogs with one arm and petting them with the other almost hit a child. Typically, Republicans might blame the little girl for daring to get in the way of the driver enjoying their freedom, but Rhodes took a different approach: introducing legislation in an attempt to stop people from driving with "an animal of any size on their person."
"I had a golden opportunity to make a positive change, so I did it," she said. "I thought it was a no brainer." Except in the state of New Hampshire, the only state that allows adults to drive without wearing a seatbelt, it apparently wasn't a no-brainer. People are mad.
One person who emailed Rhodes wrote, "If I am driving my ill dog (or cat, or other pet) to the vet for medical attention or to be euthanized, you can bet your bottom dollar that I will have (and have had) that animal in my lap for that possibly final trip with them. Please stay out of people's cars and let people have a small slice of happiness in the sanctity of their own vehicles."
"I never in my wildest dreams thought that this would become one of the more controversial bills of the session, but by God, here we are," said Rhodes.
G/O Media may get a commission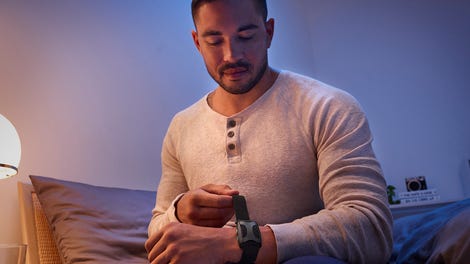 Bounce back from stress
The Apollo can be used to identify stress, and how you recover from it. It claims that you'll recover faster from workouts, increase your ability to deep sleep, and improve focus, with just three hours per day of wear.
Despite the pushback, she does have the support of Cheshire County Sheriff Eli Rivera. "I've seen dogs running back and forth between the front seat, the back seat, looking out one window, looking out the other window. I've seen drivers holding a pet with their left hand, and they're trying to look over the dog as they are driving down the road," he said. "It does cause a hazard."
Compared to the New Jersey law that requires pets to be kept in a carrier or harnessed to the seat, the proposed legislation in New Hampshire is pretty permissive. You just can't have your dog in the driver's seat.
"If you want your dog to be in the backseat and have his head out the window, great. You want your dog to be in the passenger seat up there with you? That's great. All we're trying to do is say that the dog should not be on your person at all," Rhodes said.
She's reportedly gotten plenty of emails from voters "who really don't want to be told what to do," but the majority of the pushback has come from people who just love their pets. Although if they truly loved their pets, you'd think they wouldn't put them in danger like that.
"They think that I'm somehow punishing them, when I don't look at this as punishment in any way, shape or form," said Rhodes. "I'm looking at it as the safety of the pet."