Image: Porsche
Porsche may turn to Google to provide the backbone for its infotainment software in future models, Reuters reported Thursday citing a source with knowledge of the German manufacturer's plans.
Up until now, the Stuttgart-based sports car maker has collaborated with the Volkswagen Group's Cariad unit for software development, but last fall Porsche decided to make a clean break and start negotiating with other partners. Those have included Google, Apple, Baidu, Tencent, and Alibaba thus far, per Reuters' report.
It's been rumored that Porsche wasn't keen on working with Google initially because the Mountain View, California, tech giant requested too much data in the exchange. This is supposedly one of the reasons why BMW hasn't decided to work with the company, even as competitors like Volvo have welcomed it into the cabin. From Reuters:
Carmakers including General Motors, Renault, Nissan and Ford use embedded Google technology in their vehicles via a Google Automotive Services (GAS) package, offering features like Google Maps, Google Assistant and other applications.

But some automakers are wary of allowing the tech giants unfettered access to the data generated by connected cars, or to allow them to displace the automakers' brands with their own in dashboard displays.

BMW, for example, was "definitely not taking the path" of integrating GAS into its cars, a spokesperson said on Thursday: "It is important to the company to keep hold of the customer interface," they said.
This is a fight that goes all the way back to the early days of sophisticated infotainment systems reaching vehicles at every price level. Ford may keep a close relationship with Google today, but for a long time Dearborn preferred to keep the house of Android at an arm's length.
The thinking in the auto industry was that if carmakers surrendered too much display real estate to the tech sector, they'd lose out not only on data collection, but fostering a positive perception with their customers. Jeff MacDuff, formerly vice president of mobile products at automotive software company Inrix, summed it up best to The Verge in 2017:
"The best analogy … you don't want to be the dumb pipe," says MacDuff. "You don't want to be AT&T to the iPhone. The iPhone made telcos, for a consumer, largely irrelevant. If you're a brand, BMW or Audi, that's your customer and your data, and you want to use that data to delight that customer and have that customer attach."
G/O Media may get a commission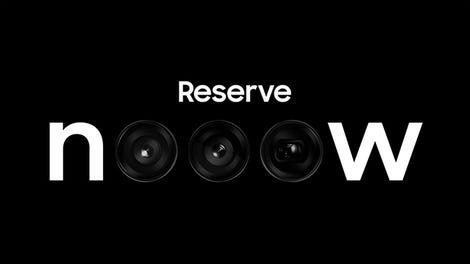 Up to $100 credit
Samsung Reserve
Reserve the next gen Samsung device
All you need to do is sign up with your email and boom: credit for your preorder on a new Samsung device.
The difference, of course, is that tech companies knew how to develop software. Carmakers thought they could do the same overnight because they build cars, and everything else may as well be a toaster. That hubris bit them rather quickly, and in the six years since that article published, the auto industry has come a very long way. Most brands' infotainment systems and user interfaces are actually quite good now, but they needed to invest in the trade and pick up ideas from Google and its ilk before they could get there.
If Porsche decides to go through with integrating Google services into its cars, the move shouldn't impact the larger Volkswagen family. Porsche is becoming to Volkswagen what Ferrari has been to Stellantis — technically under the same umbrella, but with just enough bureaucratic distance to get to do whatever the hell it wants.