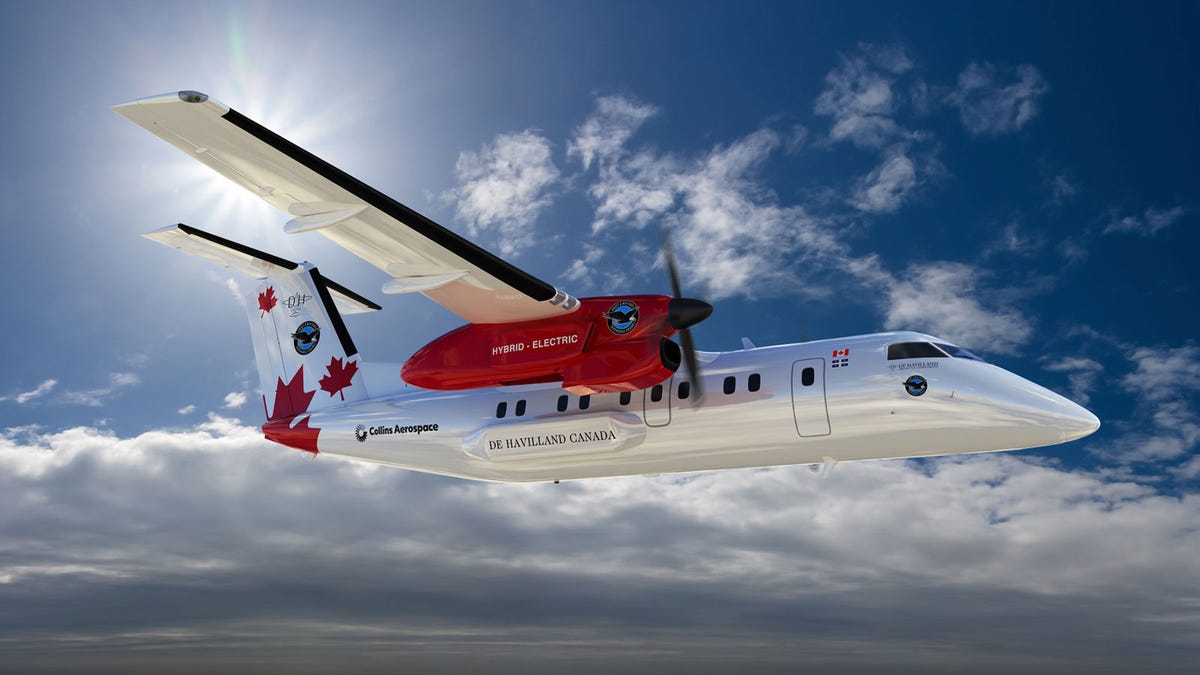 The hybrid engine will soon be fitted a test aircraft. Image: Pratt & Whitney
Air travel emits roughly 100 times more carbon dioxide per hour than taking a train or bus. Yet, while hybrid and electric buses are common sight on the road and you might sometimes see a train if you're lucky, more eco-friendly planes still seem a long way off.
But, after Airbus announced that it was working on a hydrogen engine for its planes late last year, the tides appear to be changing. And now, American aerospace company Raytheon is getting in on the hybrid act with a new engine that could one day power regional aircraft around the world.
First reported by Aviation Today, the hybrid engine underwent its first ground test ahead of a development program that could see it take to the skies in 2024.
The new hybrid powerplant comprises an electric motor developed by Collins Aerospace coupled with a fuel-burning engine from Pratt & Whitney. According to Raytheon, this setup could enable more efficient engine performance during take-off, climbing and cruising. This, it says, could cut CO2 emissions by up to 30 percent compared to today's regional aircraft.
Air travel emits 100 times more CO2 than taking the train or bus. Photo: Florian Gaertner/Photothek (Getty Images)
G/O Media may get a commission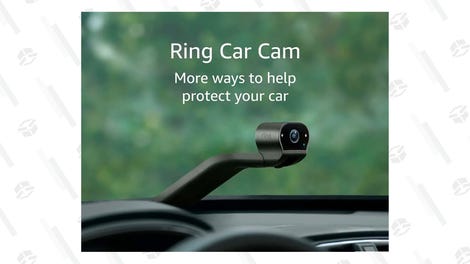 $50 off preorder
Ring Car Cam
It's a camera. For your car.
The Ring Car Cam's dual-facing HD cameras capture activity in and around your car in HD detail.
"Hybrid-electric propulsion technology offers significant potential to optimize efficiency across a range of different aircraft applications, helping our industry meet its ambitious goal for achieving net zero CO2 emissions," said Jean Thomassin, executive director new products and services at Pratt & Whitney Canada.
"With our ground test program now well underway, planned flight testing will enable us to accelerate the demonstration of this next generation sustainable propulsion technology as we continue to expand our collaboration within Canada's aerospace ecosystem and beyond."
Ground testing of the new engine is just the first step. Next, Raytheon will look to the skies and begin testing the powerplant onboard a plane.
To do this, the company will modify and operate the De Havilland Canada Dash 8-100 aircraft. This plane will be operated north of the border and will put the hybrid engine through its paces to uncover its performance and efficiency.
Hybrid power is just one facet being investigated to cut airline emissions. Raytheon says that while testing the new engine it will also investigate hydrogen power and synthetic fuels.