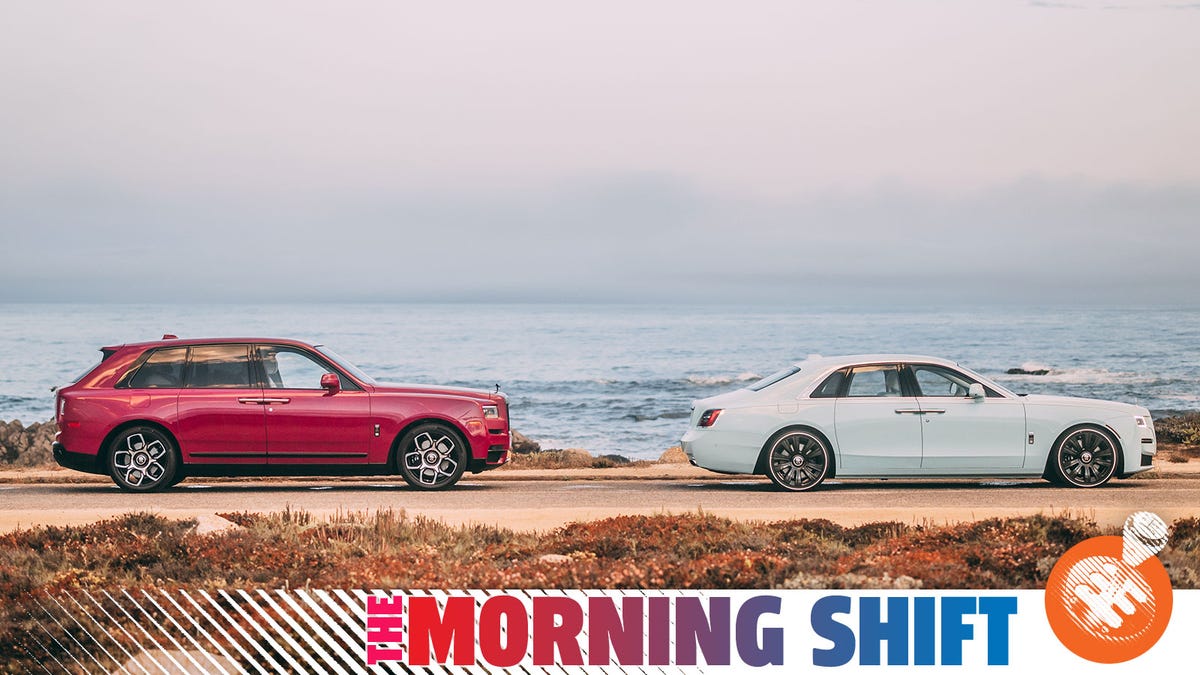 Photo: Rolls Royce
Rolls Royce recorded its best-selling year of all time, Honda makes it sound like its Acura marque might be dead in another market and Tesla buyers are protesting in China as the automaker keeps slashing prices around the world. All this and more in The Morning Shift for Monday January 9th 2023.
1st Gear: Rolls Royce Had Its Best Year Ever
As a new year begins, automakers like to talk about how, despite the struggles, they had a good year for sales. And while companies like Ford and Hyundai can paper over the cracks of dropping sales with celebrations of stellar EV performances, the truth is that most regular carmakers are still struggling through the fallout of the pandemic.
But, bad stuff never seems to happen to rich people, so they carried on buying loads and loads of cars last year. That meant that luxury carmaker Rolls Royce was able to have its biggest year ever in 2022.
Despite cutting models from its lineup as it geared to face the electric future, Rolls Royce still managed to shift 6,000 cars in 2022. This, according to Auto Express, made for a record year for the company:
"The Goodwood marque says that strong performance in the United States, Greater China and Europe drove its global sales increase. And it is confident that it can build on the success this year, with orders for 'all models' stretching well into the next 12 months. Rolls-Royce also says the pre-order bank for the all-electric Spectre – a car that's not due to be delivered until the final quarter of this year – has 'exceeded expectations'."
G/O Media may get a commission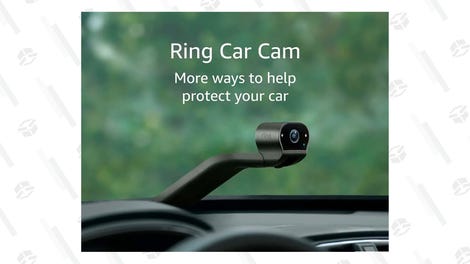 $50 off preorder
Ring Car Cam
It's a camera. For your car.
The Ring Car Cam's dual-facing HD cameras capture activity in and around your car in HD detail.
In terms of models across its range, the Cullinan SUV was Rolls Royce's best-selling model over the past 12 months, while the Ghost was the most popular model in Asia-Pacific. It'll be interesting to see how those top sellers will look at the end of 2023, when Rolls will introduce its first EV, the Spectre.
But the big news here is that this is the first time in the company's 118-year history that it has sold more than 6,000 cars in a single year. This is surely proof that, no matter what happens to us normals, the rich folks will always be fine. Isn't that bleak?
2nd Gear: Acura is Dead in China
As China begins wrapping its head around making cars of its own, overseas automakers are slowly withdrawing their products from sale in China. Now, after Jeep announced it would stop making cars in the country, it looks like Honda might be pulling its Acura brand out as well.
According to Reuters, a joint venture between Honda and Chinese carmaker Guangzhou Automobile Group (GAC) has stopped assembling Acura models in China. Reuters reports:
"GAC will continue to provide after-sales services to Acura customers in China through the joint venture's network, it said in a statement to Reuters. The joint venture will continue to produce other Honda brands.

…

"GAC-Honda, which started producing Acura cars in 2016 in China, only sold 6,554 of them in the country in 2021, down 45% from the previous year."
Acura launched in China in 2006, joining the marque's other global markets in the U.S., Hong Kong, Mexico, Russia, Panama, Kuwait and Ukraine. In the years since 2006, Honda has also stopped selling Acura models in Hong Kong, Russia and Ukraine.
3rd Gear: Tesla Buyers Protest Cuts as Prices Keep Falling
Tesla seems to be slashing its prices all around the world as it figures out the best way to tackle its newfound competition in the EV market. But, after cutting prices in places like China, Australia and now Singapore, the automaker is facing a backlash for its haphazard pricing structure.
According to Automotive News, Tesla customers in China have begun protesting the EV maker's decision to shave "between 13 percent and 24 percent" off the price of a new Tesla. The site suggests that the price cut came to boost Tesla sales in China and encourage other EV makers to cut their prices.
But, it's not proven popular with current Tesla owners, who have gathered at a Tesla delivery center in Shanghai to protest the cuts. Automotive News reports:
"Many said they had believed that prices Tesla charged for EVs late last year would not be cut as abruptly or as deeply as the automaker just announced in a move to spur sales and support production at a Shanghai assembly plant. The scheduled expiration of a government subsidy at the end of 2022 also drove many to finalize their purchases."
The price cuts weren't the only thing making for unhappy Tesla customers. According to Reuters, delivery times on Tesla models in China is growing:
"The waiting time for orders of the rear-wheel-drive and long-range versions of Model Y was a week longer on Monday than it had been on Friday, Tesla's website showed.

"The wait as of Monday was two to five weeks on those models. The wait time for all versions of the Model 3 and the performance version of the Model Y remained at one to four weeks as of Monday."
The news came on the same day that Tesla announced price cuts in Singapore as well. There, Tesla is offering a discount of $5,000 for electric vehicle purchasers who trade in an existing internal combustion vehicle.
4th Gear: Berkshire Hathaway Cuts BYD Stake
After becoming the world's largest EV maker just last week, Chinese automaker BYD faced a setback this morning when a major U.S. investor offloaded $25.9 million worth of shares in the company.
According to Reuters, Warren Buffett-backed investment firm Berkshire Hathaway sold 1.058 million Hong Kong-listed shares BYD, the Chinese electric car company that it previously held a 14.06 percent stake in. The sale priced the stocks at HK$191.44 ($24.52) per share, according to a stock exchange filing, meaning that Berkshire Hathaway offloaded $25.9 million worth of shares in the sale. Reuters reports:
"The sale lowered Berkshire's holdings in BYD's total issued H-shares to 13.97% on Jan. 3 from 14.06%, a filing to the Hong Kong Stock Exchange showed on Monday."
Last week, BYD announced it had become the world's best-selling electric car maker after it shifted more than 911,000 EVs globally in 2022. This, and the more than 946,000 PHEVs it sold last year, gave it a total of 1.86 million cars sold in 2022. Impressive.
To celebrate the milestone, the automaker outlined its ambitions to go after the luxury segment with two new EV concepts. BYD unveiled a new SUV and supercar concept that will take on the likes of Land Rover and BMW.
5th Gear: Ford Cancels Battery Joint Venture in Europe
While companies like BYD and Tesla are experiencing impressive demand for EVs in China, automakers aren't getting quite the same response to their battery-powered models in Europe. Because of this, Ford has canned plans to build a new battery plant in Turkey.
According to Automotive News Europe, the plant was due to be built in partnership between Ford and battery manufacturer SK On. But, "amid rising global interest rates and weaker EV demand in Europe," the two companies have shelved the project.
"The two companies recently withdrew an initial accord that was signed in March 2022, the [Korea Economic Daily] said Monday, citing unidentified sources.

"The plant was slated to start operation as soon as 2025 with annual production capacity of 30 to 45 gigawatt hours and was part of a push by Ford to produce 2 million electric vehicles a year by 2026.

"South Korean electric vehicle battery maker SK On said it has not decided whether to pursue the battery cell venture."
The move is bad news for automakers in the European Union, who have strict targets to replace their internal combustion engine-powered models by cleaner battery-powered cars. Car companies have until 2035 to replace their lineups of gas-powered cars with electric vehicles, or other clean alternatives.
Reverse: It's a Mermaid, I Tell ya!
Neutral: New Year, New You
It's my first TMS of the new year, so it's time for my first mindless waffle of the year. How are you? Are you feeling refreshed ahead of a fun-filled 2023? I've decided that this should be the year I finally drive a Ford Mustang, it's been my dream car forever, but I've never sat inside, let alone driven one. So, I think it's my automotive resolution this year. What's yours?
On The Radio: Foals – "Like Lightning"
FOALS – Like Lightning [Official Music Video]