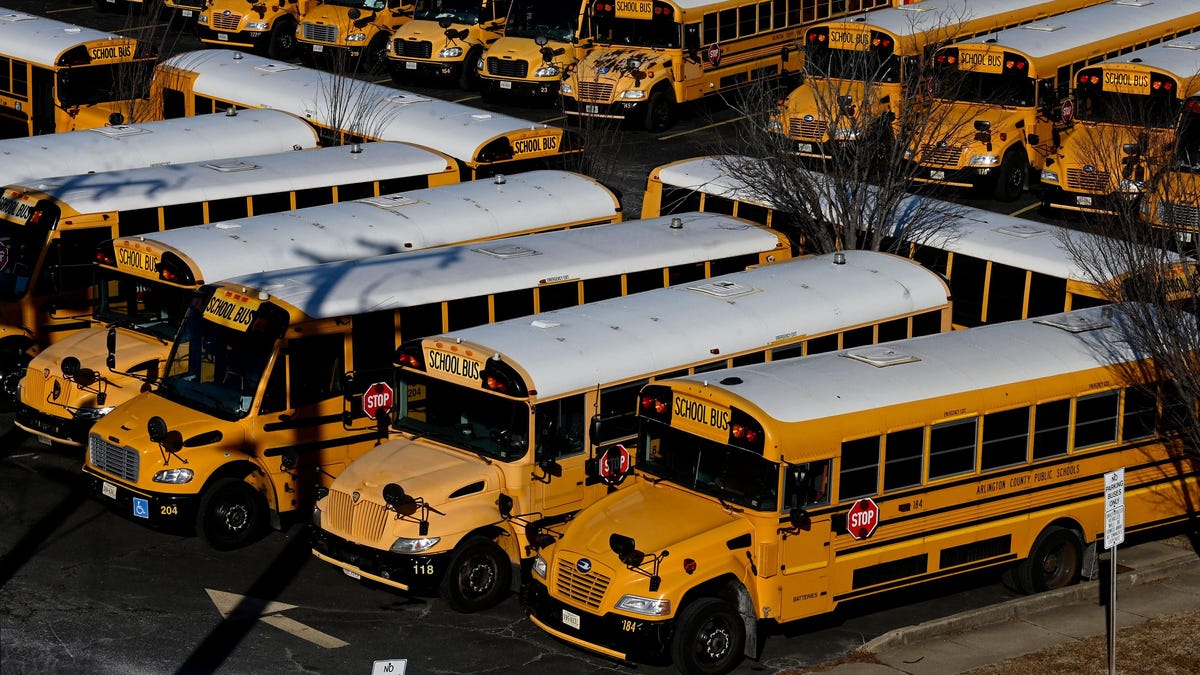 Photo: Olivier Douliery/AFP (Getty Images)
A Connecticut school district was forced to delay classes by two hours after the catalytic converters were stolen from its school bus fleet. There has been a recent uptick in catalytic converter thefts, becoming such a problem for Prius owners that Toyota is offering a converter shield as an accessory on the new Prius. Regardless, no vehicle fitted with a catalytic converter is safe, including school buses.
The school district, an hour west of Hartford, informed parents of the delay early Tuesday morning. WFSB reported that the theft took place around at around 2:30 a.m. at the bus yard of the district's main provider, All-Star Transportation. According to the company's general manager, the thieves targeted Type 2 school buses, the vehicles meant to transport special needs students. Ten catalytic converters in total were stolen from ten buses. It's noted that each Type 2 bus has two converters, but only one was stolen from each bus.
Susan Lubomski, the district's superintendent, stated, "There are cameras everywhere at the bus yard. I have no doubt they will find the person or persons who did this." All-Star's general manager clarified that the suspects weren't actually caught on camera. They had parked out of view, and only the light from their flashlights was recorded.
If Torrington Public Schools sounds familiar, you might remember when the district used federal COVID relief funds to hire a limo service when All-Star Transportation was dealing with a driver shortage. Despite the morning mayhem for parents, the school district was able to provide normal transportation service for today's classes. Though, the theft is going to cost All-Star Transportation at least $30,000.