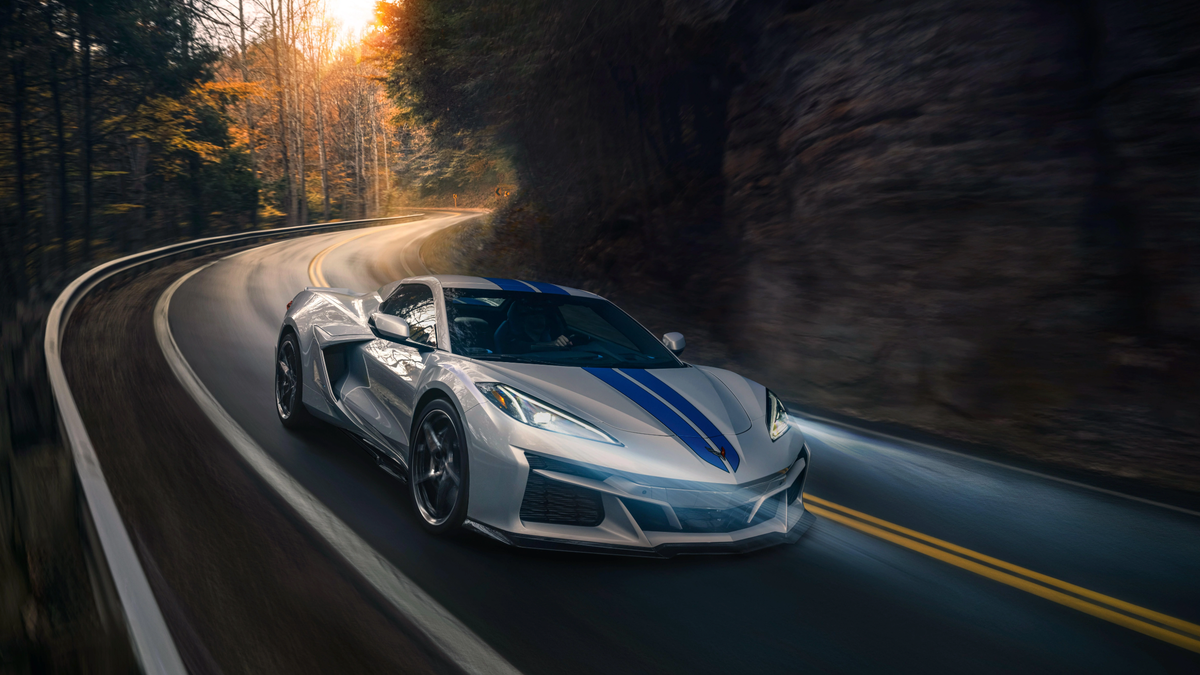 Photo: Chevrolet
The 2024 Chevrolet Corvette E-Ray is finally here, and while the words "all-wheel-drive hybrid" might not get your heart racing, we have a feeling the E-Ray's 655 hp and 2.5-second zero-to-60 time probably will. It's certainly not as track-focused as the Corvette Z06, but that's the point. It's a super powerful Corvette for people who probably won't take their car to the track. But what about the burnouts? Surely, Chevy knows people are going to want to do burnouts, right?
The good news is, the all-wheel-drive E-Ray can definitely still do burnouts. Chevy knows burnouts are good and fun (when done in a safe, responsible manner, of course). It wasn't going to build a Corvette that couldn't do them. As MotorTrend reports, the Corvette E-Ray gives drivers the option to turn off the front-axle motor, turning the car into a rear-wheel-drive burnout machine.
To do that, first, you have to disable stability and traction control. Then you pull and hold both shift paddles, put your left foot on the brake, floor the accelerator, and release the shift paddles. The car will then roast the rear tires in a glorious cloud of tire smoke. It may take some time to get right, though, because if you go too hard on the brake, the transmission controller will step in to save the driveline. But if you don't brake hard enough, the car will just take off.
Unfortunately for burnout-loving E-Ray owners, MotorTrend reports it's not possible to hold the car in place while doing a burnout. It has to move forward slowly because otherwise, the engine would overpower the front tires. Apparently, with the weight of the engine over them, the rear tires have so much grip that they can move the car forward even if the front brakes have the wheels fully locked up.
So it's not the ideal solution, and it's certainly no line lock, but we're not going to complain about less-than-perfect burnouts in a 655-hp supercar. That would just be rude.