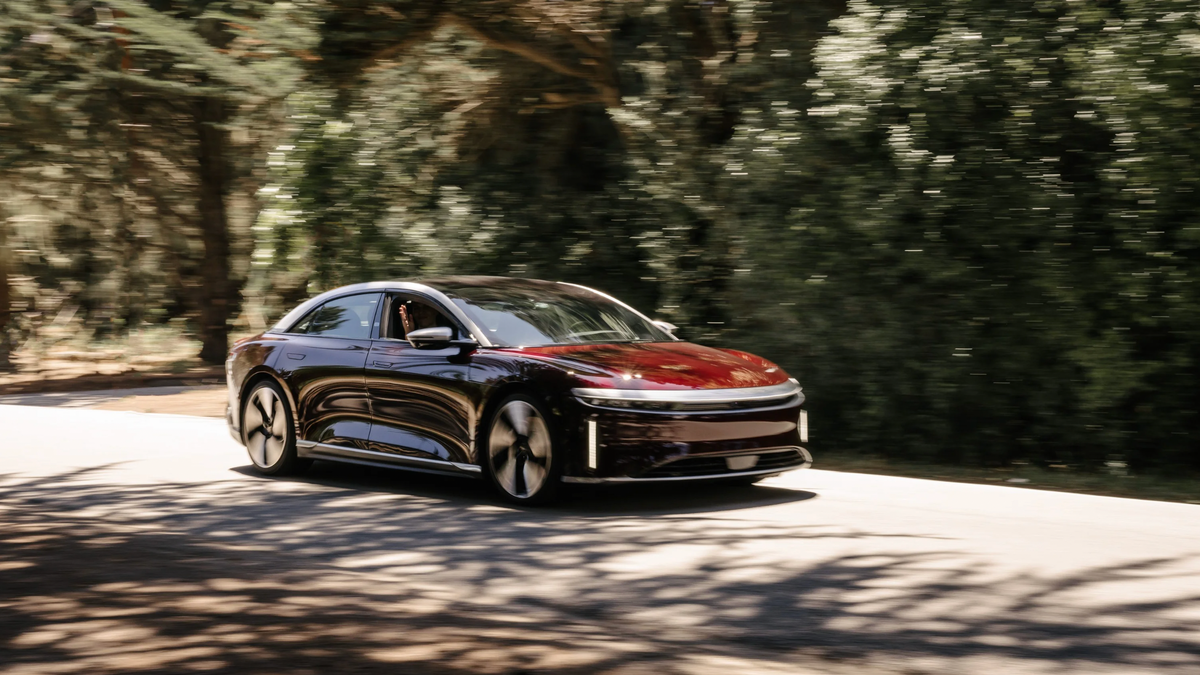 Photo: Kevin Williams
I'll be honest: I have my favorites when it comes to hybrid systems. To me, the most efficient hybrid is a Toyota-style ECVT setup, placed in an ugly hatchback body that I've probably conned myself into thinking is the pinnacle of driving efficiency. Sure, Toyota's hybrids are mechanically robust, but in my opinion, they're ugly, and generally not fun to drive. The power delivery is syrupy, like pouring corn-laden Mrs. Butterworth's imitation maple syrup on a freezer-burnt Eggo waffle. In the same way that unsatisfying meal counts as adequate sustenance, those Toyota hybrids are functional transportation. For awhile, it felt like Toyota's winning combo (and dominant sales numbers) meant every mainstream hybrid had to rigidly follow that formula.
…
SLIDE #7The BMW iX M60 Is So Good It'll Make You Love the Grille (November 1, 2022)

Photo: Tim Stevens
I'm not going to lie: I love the way the 2023 BMW iX looks. Think I'm crazy? You may be right, but before you consign me to a padded cell know that it's been an acquired taste. In fact, when I got the first embargoed pictures of this thing ahead of its debut I physically recoiled from the screen — much like many of you are probably doing right now. But this M60 is so good and drives so well, it might just win you over, too.
…
SLIDE #8The 2023 BMW 7-Series and All-Electric i7 Are Almost Perfect (November 5, 2022)

Photo: Lawrence Hodge
For the most part, the luxury sedan segment is pretty conservative. Many offerings don't take risks or really do anything daring. BMW is here to change that. If the 2023 7 Series doesn't slap you in the face with its styling, the all-electric i7 will kick you in the backside with power — or coddle you with its attention to detail and luxuriousness. Any way you go about it, you'll feel something for the new 7 Series.
…
SLIDE #9The 2023 Kia EV6 GT Has a Ton of Power in a Compromised Package (December 19, 2022)

Photo: Kia
The Kia EV6 is a great car. It's reasonably priced, comfortable, offers as much as 310 miles of range and looks cool with its big ol' ducktail on the back. But Kia knows it's not enough to just be a good all-rounder in a world of high-performance electric cars. No, you've gotta be quick, too. Hence the introduction of Kia's new halo electric car, the EV6 GT.
…