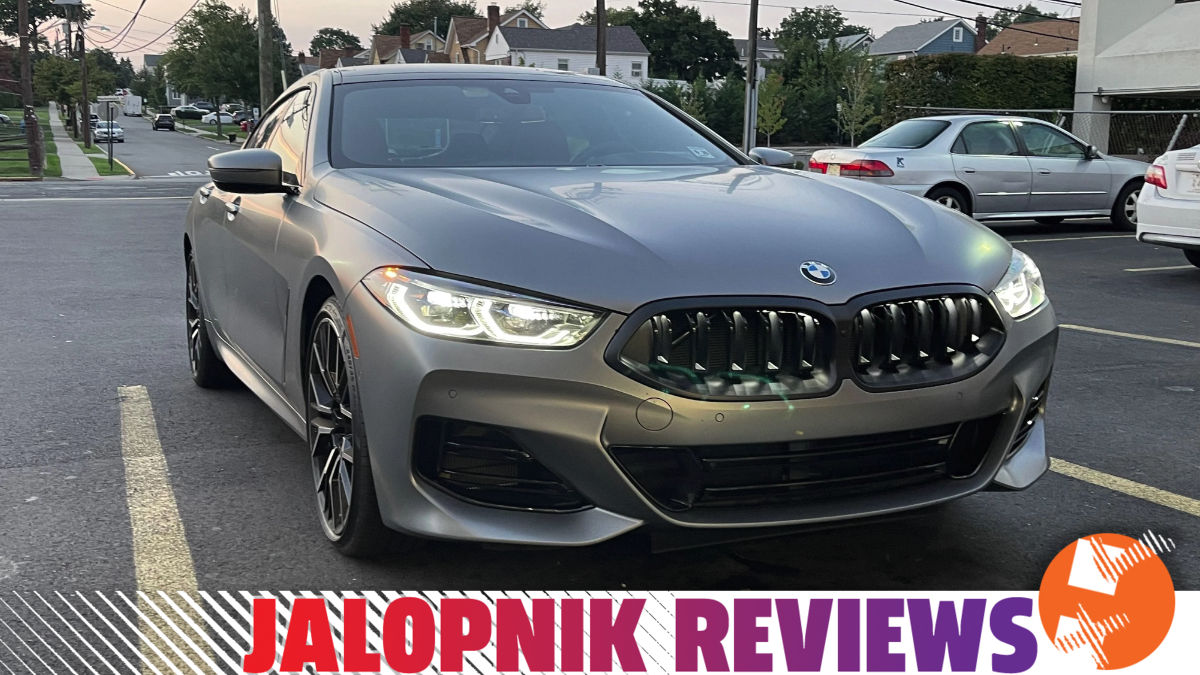 Photo: Andy Kalmowitz
Personal luxury coupes are quickly going extinct. In the '80s and '90s, they were at their zenith; almost every premium manufacturer had multiple options in the category. Automakers from around the globe wanted in on this segment, and in Europe, the Germans gave us icons like the original BMW 8 Series and Mercedes-Benz CL.
But while the 2023 8 Series may remain, it's not the same as it once was, and neither is the personal luxury coupe as a concept. Sure, BMW still offers a traditional 8 Series coupe, but it's handily outsold by the four-door Gran Coupe. The personal luxury coupe as we know it is changing.
There's a reason for that. Americans just don't want two-doors. We've got no interest. Think about how few true coupes are actually on sale right now. They serve no real practical purpose in our current automotive landscape. That's why, if you want to sell a coupe, you've got to sell a sedan and play pretend.
Full Disclosure: BMW was nice enough to lend me this BMW 840i Gran Coupe with a full tank of gas to do whatever I wanted with for an extended weekend in Northeast Pennsylvania.
What's so Gran About the 840i, Anyway?
Photo: BMW
G/O Media may get a commission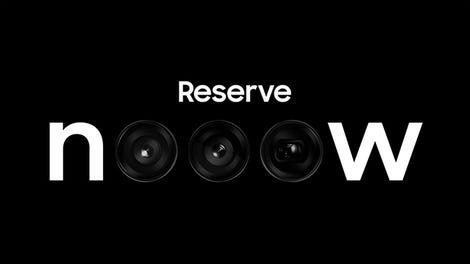 Up to $100 credit
Samsung Reserve
Reserve the next gen Samsung device
All you need to do is sign up with your email and boom: credit for your preorder on a new Samsung device.
The 8 Series Gran Coupe gives you a lot that the standard coupe doesn't. First, you get two extra doors and marginally more room for rear-seat occupants. The Gran Coupe isn't spacious by any means, but you can get three bridesmaids in the rear seats without much of an issue. (I went to a wedding during my test.) Plus, the rear doors get all the luxuries you'd expect from an executive car, like power window shades (peasant blockers) that cover the glass of your frameless windows. Also: More cars should have frameless windows.
Yes, there are three seats there. The middle passenger is going to have to straddle the HVAC console. Photo: BMW
With the Gran Coupe, you also get a very long wheelbase, allowing for decent legroom. End to end, the 840i Gran Coupe measures 200 inches long, 119 of which are between the front and rear wheels. That's an increase of 9 inches and 8 inches, respectively, over the standard two-door coupe. No, the rear legroom isn't what I'd call plentiful, but those bridesmaids were able to make do.
Up front, on the other hand, there's no issue. I'm just over 6 feet tall and I have no complaints in terms of head-, knee- or shoulder room. You can position the driver's seat nice and low, and it really feels like you're in the 840i GC, rather than on top of it.
Those sizable exterior dimensions do mean that this car takes up the whole parking spot. But that's okay, because the 840i Gran Coupe has charisma and presence in spades. No one is going to bump their door into your car. At least, they better not.
The Little Engine That Could
Photo: BMW
In a world of high-powered motors in big boats like this, BMW's 3.0-liter B58 turbocharged inline-6 stands out. It only makes 335 hp and 368 lb-ft of torque – 188 and 185 less, respectively, than the V8-powered M850i – yet it never feels even slightly sluggish or unrefined.
Big luxury cars like this often make their engine the focal point of the vehicle, but that's not the case in the 840i. The 3.0-liter straight-6 just shuts up and moves you along at a very adequate pace. Actually, no, it's more than adequate. Even though the 840i weighs more than an ill-timed mother-in-law joke, it still rips off a sprint to 60 mph in 4.9 seconds. That's pretty quick for a 4,300-pound sedan.
Photo: BMW
While the 840i is truly meant to eat up highway miles, it's no slouch in the corners. I wouldn't call it the most athletic vehicle I've ever driven, but it holds its own extremely well for something this size. The turbocharged engine flows up and down the rev range beautifully, the eight-speed automatic transmission ripping off shifts quickly and smoothly. Flick the 840i into Sport mode and the steering weight increases, as does the throttle response. It's just enough to make a boring drive down a back road a little more enjoyable, and isn't that exactly what BMW is all about?
Because of that small-ish engine, the 840i is the least-expensive model in the 8 Series lineup. You can step up to the aforementioned M850i Gran Coupe, where you get a big, turbocharged V8, but it also costs $103,495. Moving up from there you have the M8 Competition and Alpina B8, which start at $135,095 and $145,895, respectively (including $995 for destination). As tested, the 840i Gran Coupe you're looking at here costs $95,495 and doesn't skimp on luxury.
It's Really Nice
Photo: BMW
Because the engine isn't this car's focal point, it just fades to the background, allowing you to enjoy the 840i for what it is: the luxury cruiser. Everything is nice. Even gimmicks like the optional crystal start button, shifter and iDrive control knob are lovely little touches. I have but one issue with these things: Every once in a while the sun hits them just right and creates a prism that gets me right in the eyes. That's not ideal for driving a car.
Photo: BMW
The rest of the interior is typical BMW. It's logical, it's no-nonsense (other than the optional crystal) and will leave you extremely comfortable over the long haul. This is proper personal luxury. Get into the 840i and your troubles just melt away, and that's what these luxury coupes are all about. They're for getting you from point A to point B with very little fuss. The 840i serves as a sanctuary.
There's a full suite of tech inside the 8 Series, as well. You've got heated and cooled seats, a head-up display, a 12.3-inch digital dash, ambient lighting that you can change to your heart's content and all the other fixins. But for reasons I will never understand, the 840i does not come standard with adaptive cruise control. This car starts at $87,500, and for that price I demand radar cruise control – something that comes standard on a $27,000 Honda Civic. On this I will not bend.
Other than a nice and comfy interior, a personal luxury coupe should also have a pretty exterior. Happily, the BMW 840i Gran Coupe is both striking and understated at the same time. When you compare it to other vehicles in BMW's fleet, the difference is stark. There's no oversized grille. No weird cuts and corners. It's a cohesive design, and honestly, the Gran Coupe might actually be better looking than its traditional two-door coupe stablemate. If I had one single complaint, it's that BMW's traditional Hofmeister Kink is absent from the Gran Coupe's design. Sorry, I'm a purist.
The Gran Conclusion
Photo: Andy Kalmowitz
The 840i Gran Coupe is proof that, while the personal luxury coupe segment may not be what it once was, the general vibe is still inherently there. And if you think cars like the BMW 8 Series Gran Coupe and Mercedes-Benz CLS are abominations to the automotive industry, then this review probably isn't going to change your mind. But think about it: When's the last time you saw someone driving a true two-door coupe version of either of those cars? I bet it's been a while.
Sure, it has four doors, but in the 840i Gran Coupe, the personal luxury coupe ethos is still alive and well.
2023 BMW 8 Series 840i Gran Coupe Specs
Engine type
Intercooled Turbo Premium Unleaded I-6
Transmission/Drive
Automatic w/OD