Photo: GMC
The entire universe may be clamoring for SUVs right now, but Citroën's CEO Vincent Cobée thinks that trend will soon be a relic of the past. "The world of SUVs is done," he told Auto Express. That being said, he admitted that there really aren't any numbers backing up his feeling.
We know how popular SUVs and crossovers are in the U.S., but that trend is also taking hold in Europe. The magazine reports the segment accounted for 50 percent of all new vehicle registrations on the continent over the past few years.
To back up his theory, Cobée pointed to the new-ish phenomenon of sedans that are "called SUVs just because they're a bit higher." He does have a point, to be honest. The reason for this, the CEO says, all comes down to aerodynamics.
"On a battery EV, if your aerodynamics are wrong, the penalty in terms of range is massive," he told the outlet. "You can lose 50 kilometers between good and bad aero, and between an SUV and a sedan you're talking 60/70/80 kilometers very easily."
Cobée also thinks that the current range solution for EV SUVs and crossovers – making batteries way bigger – won't always be possible.
G/O Media may get a commission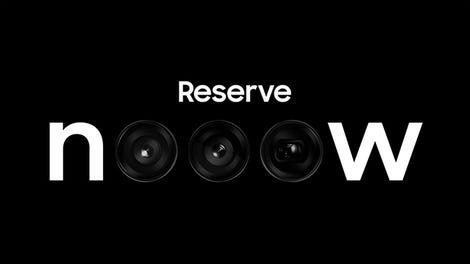 Up to $100 credit
Samsung Reserve
Reserve the next gen Samsung device
All you need to do is sign up with your email and boom: credit for your preorder on a new Samsung device.
"People will start limiting weight and battery sizes, either through tax, through incentives, through regulation, through naming and shaming," the CEO said. At this point it's important to note that France is reportedly going to begin taxing vehicles by weight. "[T]he D [SUV] segment will be killed by aerodynamicism and weight."
He said the weight vehicles have gained in recent times "isn't acceptable." I totally know what he means by this. Be right back, heading to the gym. Okay I'm back. Anyway, Cobée says that in the 1970s, a car weighed about 700kg (about 1,500 pounds). Now, the average vehicle weight is 1,300kg (2,866 pounds) . He wouldn't be surprised if "tomorrow" an average car weighed 2.2 tons.
Cobée says another reason SUVs and crossover are likely to fall out of favor with the general public is due to changing perceptions. As the global climate crisis continues to unveil itself in worse and worse ways, SUVs will probably start to be looked at as pariahs.
"If you live in a big city, five years ago if you drop off your kids with a big SUV you're a man," he said. "Now, if you do this, you're a 'terrorist'".
In an interesting analogy, the CEO likened buying a large SUV with a large battery to a giant backpack intended for a multi-day hike.
"Do you go to the office with that backpack?" he asked. "The answer is no. So why would you go to the office with a car with one tonne of battery?"