Photo: Fernando Llano (AP)
A train collision in Mexico City killed one person and injured at least 59 others on January 7, according to early reports from Reuters and the Associated Press. The number is now up to 106 injured, according to El País (link in Spanish). The crash pinned four passengers in the wreckage, including one of the train conductors who was later rushed to the hospital with grave injuries.
The conductors, or drivers, of the Mexico City Metro faced scrutiny after the crash, with people suggesting conductors are endangering others by being on their phones and chatting on WhatsApp. But train operators say that social media apps and their personal phones have actually been essential to the safe operation of Mexico City's Metro system, which lacks working radio comms.
Go read this staggering report from Rest of World, which explains how one of the busiest subway systems in the world runs on WhatsApp due to the Mexican government's failure to maintain its public transportation. Despite the capital city's metro ferrying 4.6 million per day, on average, the government refuses to pay for proper maintenance; funding dropped by 40 percent from 2018 to 2021.
Photo: Jair Cabrera Torres (AP)
That could arguably have something to do with the global pandemic, but the metro's maintenance woes go back at least two decades, according to RoW:
Four current and former Metro employees confirmed to Rest of World that since the early 2000s, their personal cellphones have become their main form of communication — first through calls and currently through WhatsApp. "It is the way everyone is talking — from fellow operators to inspectors to station managers," Jaime said. 
G/O Media may get a commission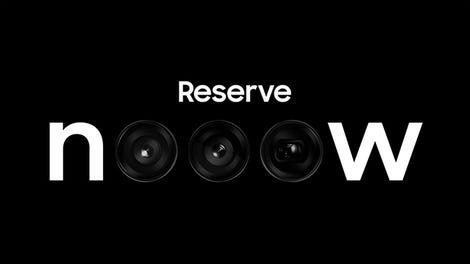 Up to $100 credit
Samsung Reserve
Reserve the next gen Samsung device
All you need to do is sign up with your email and boom: credit for your preorder on a new Samsung device.
Conductors are given radios to communicate, but they don't work properly; to make matters worse, neither do the metro's autopilot systems. You see, Mexico City's metro drivers were initially only meant to be there as a fail-safe in case the autopilot went down. Conductors were hired to manually slow and stop the trains — which normally travel around 44 miles per hour — but the system was designed to run automatically going back to the 1990s. And decades later, these aging (unmaintained) systems have fallen into disrepair:
For years now, drivers have said that the Metro system's faulty automatic pilot program has forced conductors to operate many of the trains manually. To do this, they need to be in close contact to avoid collisions, and workers say the trains' radio-based communications system is not up to the task. So instead, they often have to use their own cellphones and WhatsApp chats to coordinate with the control center.
It's likely that WhatsApp emerged as the main form of communication between conductors given the popularity of the messaging app in the country. Indeed, the majority of people in Mexico use WhatsApp to stay in touch, affordably.
Because when cellular or mobile data is spent, people can connect to public WiFi — free in Mexico City — and continue messaging friends and family. And coworkers, too, it seems. At least for Metro conductors who reach their bosses, supervisors and many other people tasked with keeping the metro going safely through WhatsApp. Just imagine what would happen if the app went down.
Rest of Worldsays that conductors "have parallel FaceBook chats to maintain communication." While that's somewhat comforting, it's still terrifying to think that the Mexico City metro system is reliant on cell phones and messaging apps. All because the Mexican government won't pay enough for maintenance, which has had fatal consequences such as the collapse of the overpass in May, 2021.
The low cost of the metro in CDMX may have something to do with it, as RoW notes. Each trip is $5 pesos, or about $0.27 at current exchange rates. A quarter per ride is absurdly cheap to us in the U.S., where metro rides in cities like New York cost $2.75. But even at its current metro fares, Mexico City is making $23 million pesos per day on average, or over $1.2 million American. That has to be enough to buy working radios.
Photo: Marco Ugarte (AP)