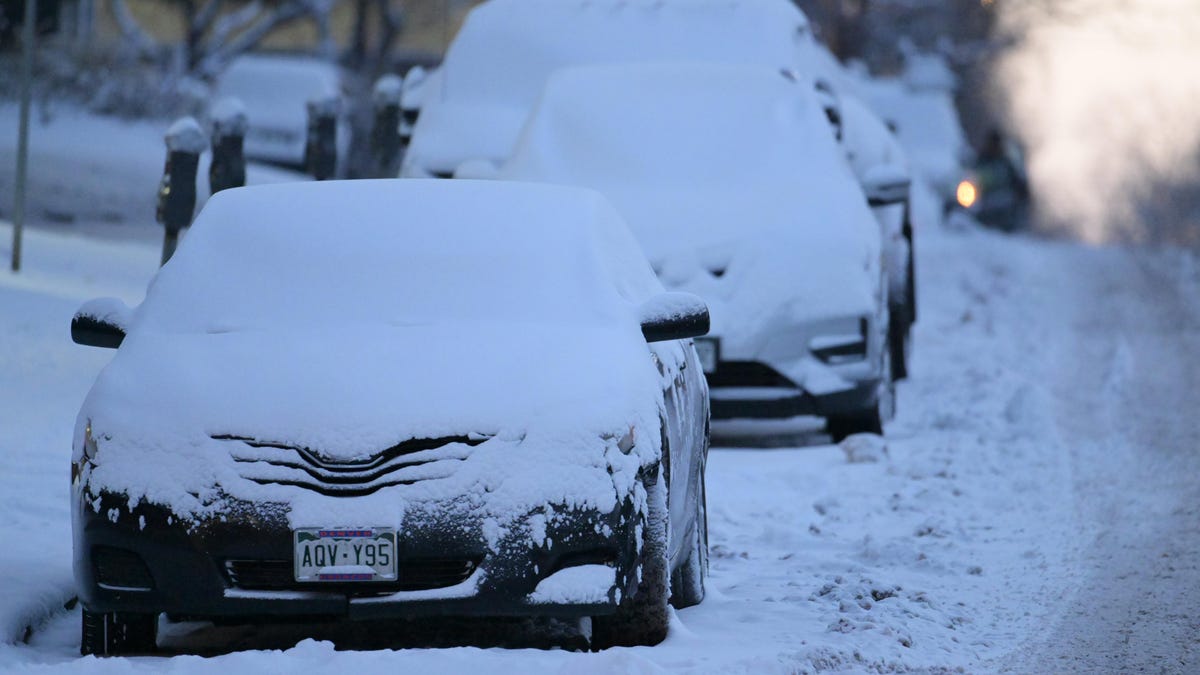 Photo: Creative Touch Imaging Ltd./NurPhoto (Getty Images)
January 1987. I'm working as a reporter in Hudson County, NJ. The day begins under the threat of a big storm, but I cover a city council meeting as planned. The snow waits until after the morning rush, then comes in hard and fast. People panic and clog the roads before salting and plowing can make a dent.

After the meeting, my usual 15-minute drive back to the newsroom balloons to an hour. I hustle to file my story and head for home around 3, normally a 45-minute drive. I need a push just to get my Chevette out of the parking space.

Most of Hudson County forms a peninsula surrounded by the Hudson and Hackensack rivers and Newark Bay, with only a handful of ways in or out. They all shut down, by official order or plain paralysis. It's the only time I've ever been in true gridlock. The first leg of my trip, typically 5-10 minutes, takes 4 hours. At one point I'm the creeping tip of a wedge going through an oddly angled intersection on U.S. 1&9, with opposing traffic inching by on both sides. The frequent standstills last long enough for me to turn off the car, get out and walk around.

I reach NJ 3 at last, and it's a jagged ice sheet littered with abandoned cars. A local entrepreneur walks through traffic selling snacks and water from a box. I'm buying. The only thing worse than pressing on is joining those who gave up, because it just leaves another obstacle for everyone behind. I lose an emergency chain and get a push from behind at one point, and in 3 hours I reach an eerily empty Garden State Parkway. I reach home 8 hours after I left the office.

The next day it's back to work, and Route 3 in particular looks post-apocalyptic. In the newsroom, I peer into the conference room and see a pair of boots, toes up on the table, attached to a co-worker sleeping off last night's visit to the local dive bar. I later learn that he slugged the editor-in-chief during a struggle over his car keys.