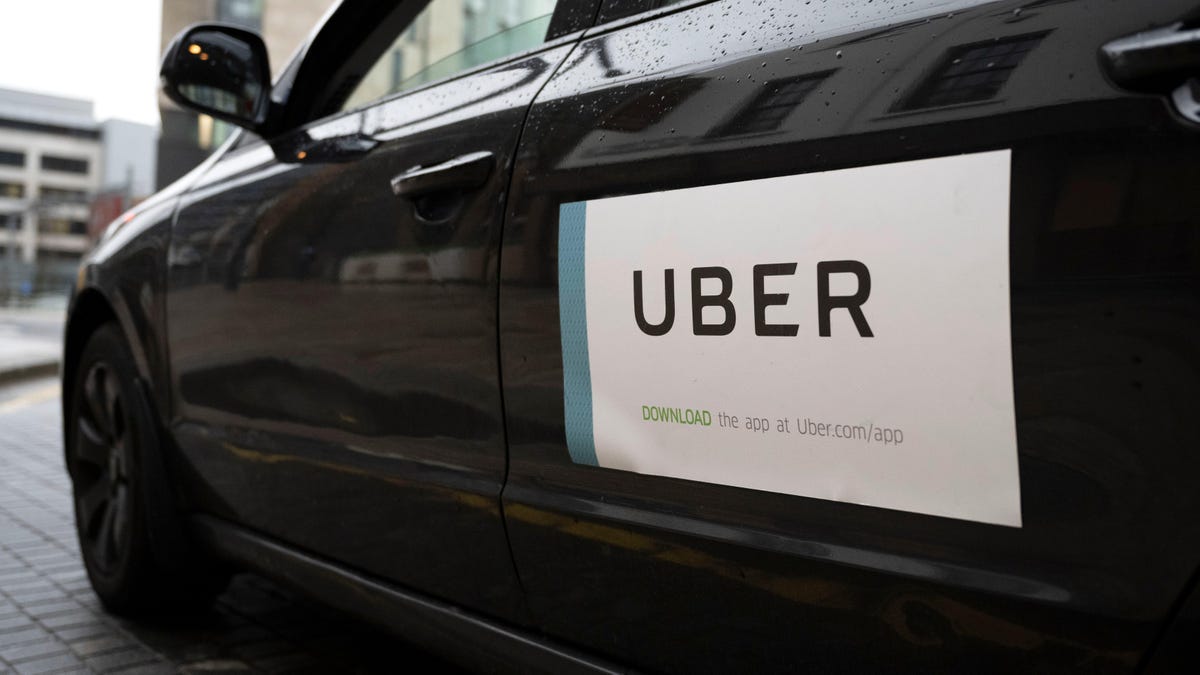 Image: Matthew Horwood (Getty Images)
Uber is doing everything it can to make an entire fleet of electric ride-sharing vehicles by 2030. Uber has already taken a step in that direction, by working a deal with Hertz to allow drivers to rent its electric vehicles. Another avenue the ride-sharing company is considering is having a dedicated electric vehicle made exclusively for ride-sharing, per a report from the Wall Street Journal.
Uber CEO Dara Khosrowshahi recently spoke at an event hosted by WSJ, saying the company is working with automakers on developing EVs designed with features just for ride-sharing. These include features like lower top speeds, which Khosrowshahi says are of better use in city environments. "I do think that top speeds, for example, that many cars have are not necessary for city driving that's associated with ride-share. That can reduce the specs and if you reduce the specs you can reduce the ultimate cost." Khosrowshahi also highlighted other customer-friendly features, like conversational seating that faces each other.
Uber is also looking into making a fleet of city-friendly delivery vehicles that have two to three wheels and a trunk. Khosrowshahi says that these smaller vehicles would "get through traffic easier and have a much smaller footprint, both in terms of environmental but also traffic footprint than, let's say, a car to go deliver groceries."
While it's not known which automakers Uber is working with on these EVs, as well as how much investment or time these vehicles are going to take to get on roads, it better act fast or risk losing the ability to operate in some of the world's largest cities. EV mandates are closing in on all sides, from California's Air Resource Board requiring all-EV fleets and 90 percent electric-driven miles by 2030 to London's even sooner 2025 zero-emission ride-share requirement.