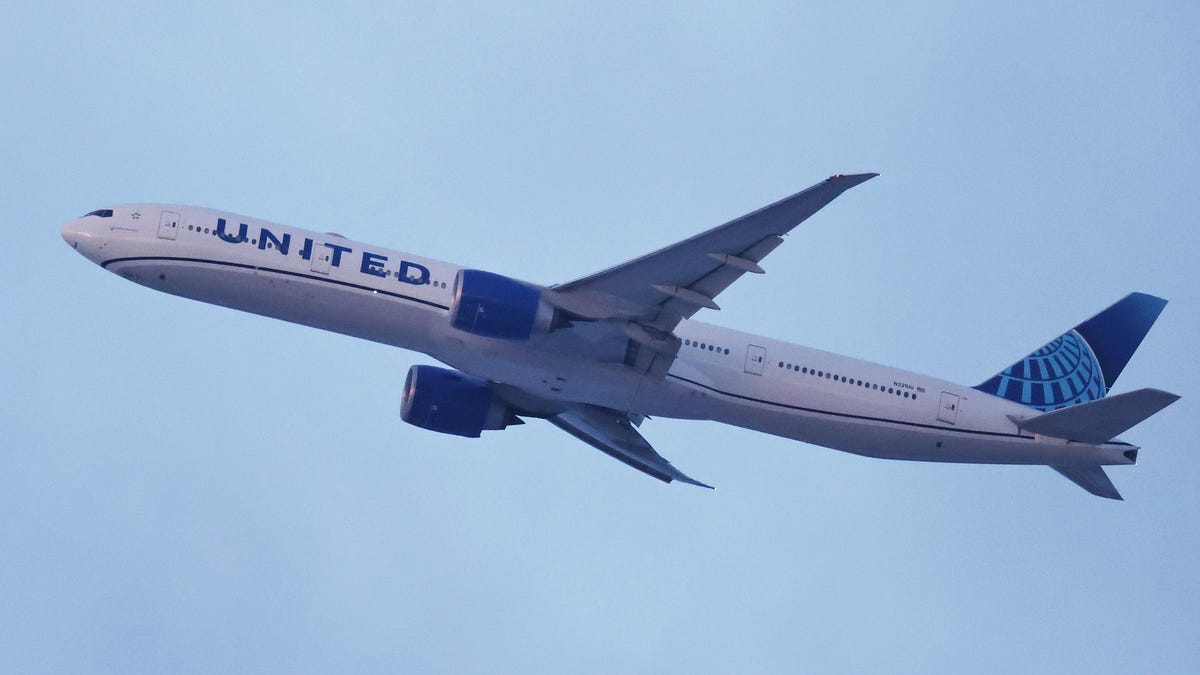 Photo: Daniel Karmann (AP)
United Airlines is facing a possible fine of about $1.15 million from the Federal Aviation Administration because it was flying Boeing 777s that the FAA deemed not in airworthy condition between June of 2018 and April of 2021.
The planes hadn't undergone certain safety checks having to do with the fire system safety warning, the FAA alleges. ABC News says United called the check "redundant" because of other onboard systems. United reportedly operated over 100,000 Boeing 777 flights during this time. United decided to skip the step despite the fact it is required in the plane's Maintenance Specifications manual, and because of it, the airline is facing a $1,149,306 civil penalty.
"Removal of the check resulted in United's failure to perform the required check and the operation of aircraft that did not meet airworthiness requirements," the FAA said in a statement.
In 2018, United reportedly changed its pre-flight checklist "to account for redundant built-in checks performed automatically by the 777." The airline goes so far as to say that the FAA reviewed and approved of the changes at the time.
"The safety of our flights was never in question," United told ABC News. United said it will be reviewing the proposed penalty and will "respond accordingly."
G/O Media may get a commission
"The fire test on a jetliner, like the 777, is really comprehensive," John Nance, an ABC News contributor and former commercial pilot, told the outlet. "It's just testing for all the circuitry to make sure that everything is working right. The airplane actually does this itself, but it has been traditional for pilots to follow up and do a test."
According to the FAA, United has 30 days to respond to the agency's enforcement letter that went out on February 6.
Jalopnik has reached out to United Airlines for a statement on the matter, and we will update this story when and if we get one.