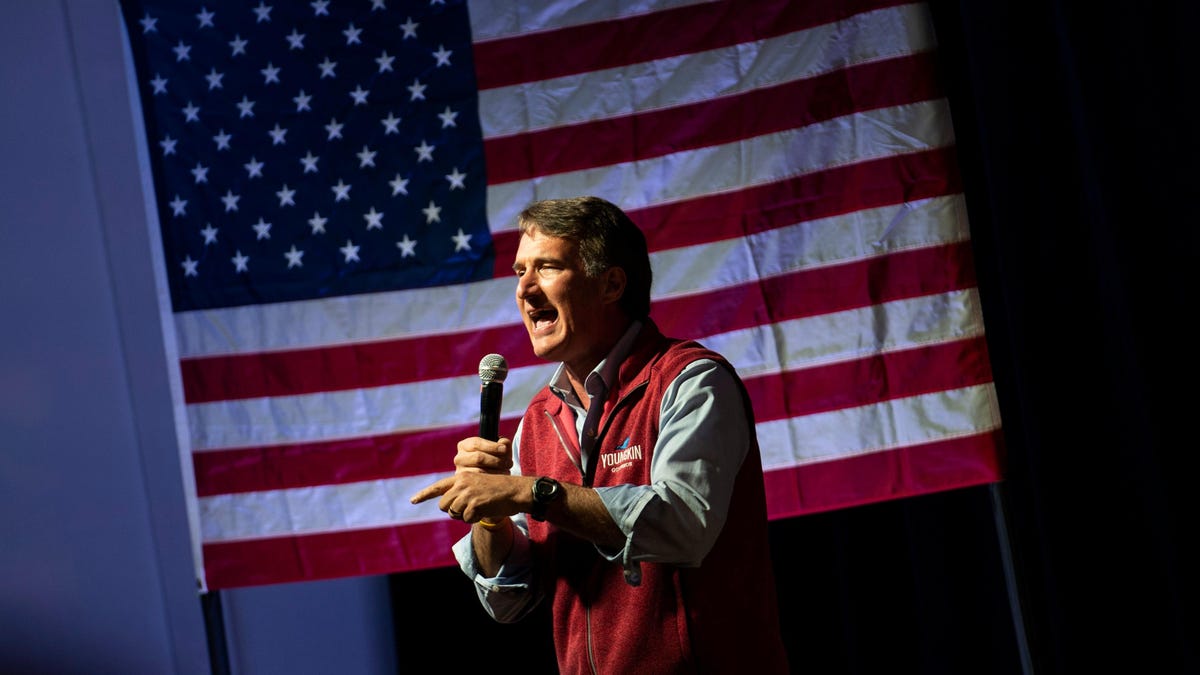 Virginia Governor Glenn Youngkin speaks during a rally for Yesli Vega, Republican candidate for northern Virginias 7th Congressional District, at Locust Shade Park on November 7, 2022 in Triangle, Virginia. Photo: Sarah Silbiger (Getty Images)
Virginia Gov. Glenn Youngkin told Ford to take its plan to build a massive, 2,500-job EV battery plant in the state and shove it, all because Ford's partner in the project is a Chinese battery manufacturer—the largest such manufacturer in the world.
In what can best be described as a pissing contest with Florida Gov. Ron DeSantis over who can hurt their constituents more with meaningless virtual signaling, Youngkin rejected Ford's plans for a lithium iron phosphate battery plant in Berry Hill, Virginia in late December. Ford invested serious time and money into the spot—$200 million in the site over the last 15 years, the Richmond Times-Dispatch reports. It's all gone now.
Youngkin put a stop to development on the plant due to Ford's partnership with Contemporary Amperex Technology, a Chinese company that reigns as the largest battery manufacturer in the world.
A confused Detroit News reached out to Youngkin's office for comment:
"While Ford is an iconic American company, it became clear that this proposal would serve as a front for the Chinese Communist party, which could compromise our economic security and Virginians' personal privacy," Youngkin spokesperson Macaulay Porter said in a statement to The Detroit News.

"Virginians can be confident that companies with known ties to the Chinese Communist Party won't receive a leg up from the Commonwealth's economic incentive packages," she added. "When the potentially damaging effects of the deal were realized, the plant proposal never reached a final discussion stage."
G/O Media may get a commission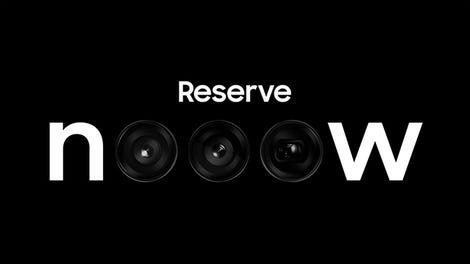 Up to $100 credit
Samsung Reserve
Reserve the next gen Samsung device
All you need to do is sign up with your email and boom: credit for your preorder on a new Samsung device.
I'm sure that newfound confidence will help the folks around Berry Hill pay their bills, as the location has no new tenant. Ford is the second-largest EV builder in the U.S., after Tesla, and the Blue Oval is focusing on a strategy of building its own batteries as the automaker transitions to EVs.
The late December decision came just as DeSantis demanded the Republican legislature in Florida ban China from purchasing real estate — especially farmland — in the Sunshine State. Youngkin, who fancies himself in the running against DeSantis for the 2024 Republican presidential nomination, followed suit. That's despite China owning less than one percent of agricultural tracts in the U.S., the Richmond Times-Dispatch reports.
At least those policies didn't directly hurt the people of Virginia or Florida. Rejecting thousands of new jobs with a storied American car manufacturer, slated for an economically depressed community, sure does impact Youngkin's constituents.
Democrats in the state were predictably critical of the move. From the Times-Dispatch:
"During his campaign, the Governor made a promise to bring economic development and manufacturing jobs to our communities that are struggling — especially in rural Virginia — to attract industries that offer competitive wages," wrote Sen. Ghazala Hashmi, D-Chesterfield, in an email on Monday. "The Governor's decision to pull Virginia out of the competition for the new Ford facility puts the Commonwealth at a severe disadvantage."

Sen. Scott Surovell, D-Fairfax, said in an interview that "to deny [people in the community] jobs because you're in last place in Republican presidential primaries [is] gubernatorial malpractice."

"I mean, this is clearly just obvious to me that the governor's in some kind of out-China-bashing-contest with [Florida Gov. Ron] DeSantis and Governor Greg Abbott out of Texas," he added.
It's not clear what will happen to the site, or the millions of dollars Ford already invested in preparing Berry Hill for a battery plant. Luckily, there are plenty of places that would welcome that kind of investment. Michigan, for one, is predictably thirsty for this new EV battery plant. There are several locations in the company's home state on the short list of places to build the giant battery facility — areas that are just as strapped for good blue-collar jobs as Berry Hill, including Mundy Township in Genesee County, Michigan. Ford is also building three battery plants in the American south as it is; two in Kentucky and one in Tennessee. The plant near Memphis, Tennessee will be the largest in the automaker's history, according to Ford.
Florida and Virginia aren't the only states using the people's work to score pointless political wins. Wyoming Republicans tried to put up a resolution banning the sale of EVs in the state after 2035. It died pretty much immediately in committee, as lawmakers figured the purely symbolic resolution would.