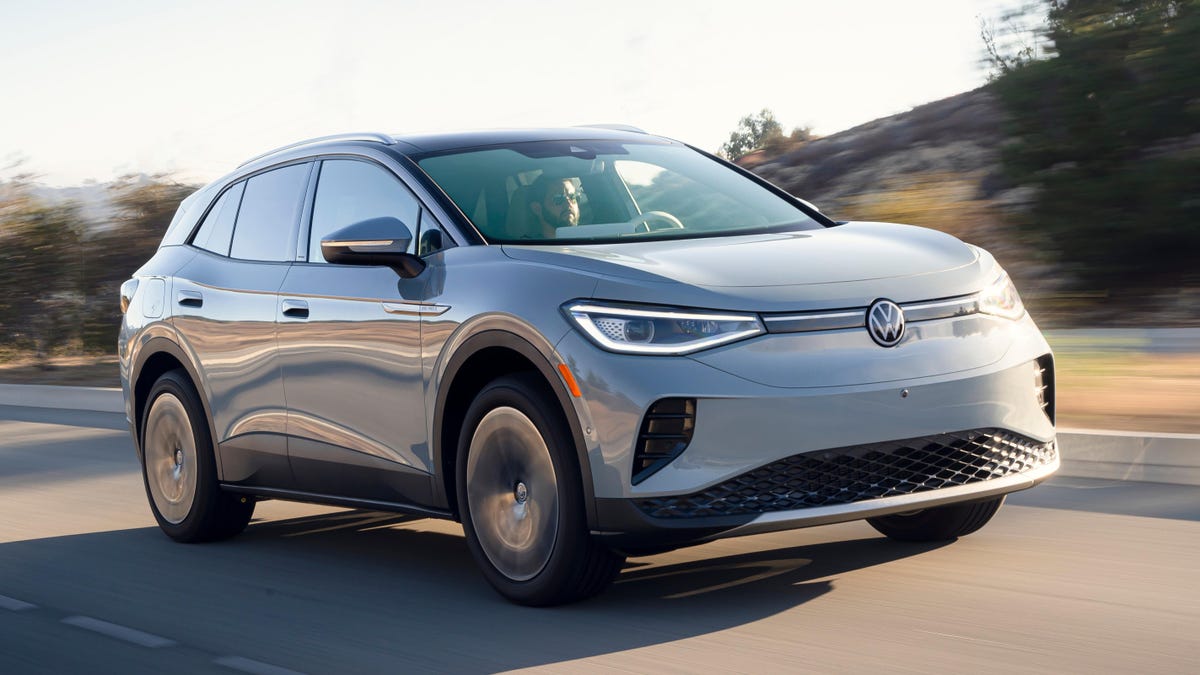 Photo: Vollkswagen
If you're driving an electric vehicle, you probably aren't expecting it to stall on you. In a new enough gas car, it's also unlikely, but at least in the back of your mind, you know it could happen. In an EV, as long as the power's on, you can expect to keep moving along. Unless you drive a Volkswagen ID.4, apparently.
Autoblog reports that Volkswagen has issued a recall that affects nearly 21,000 ID.4 crossovers. The reason? The motor can randomly stall temporarily. See, y'all, you're not abandoning the ICE driving experience just because you switch to an EV.
The problem is reportedly caused by a bug in the ID.4's battery management control circuit software. Apparently, the management software would sometimes reset itself, which would then cut power to the pulse inverter, causing the electric motor to lose power. Not ideal.
Volkswagen is said to have first discovered the issue back in July of 2021, but since steering and braking still worked, it didn't immediately issue a recall while it studied what was going wrong. Later, the German automaker was told by one of its suppliers that there was also a problem with the pulse inverter's software that cause also cause the ID.4 to stall.
The recall applies to the 20,904 ID.4s that were built between May 26, 2020, and January 20, 2022, but the good news for owners is that all that's required to fix the issue is a software update. The bad news is that it can't be done over the air, so they'll have to schedule an appointment with a Volkswagen dealer to get the update installed. Cars built after January 20, 2022 are already running the latest software and shouldn't be affected.
G/O Media may get a commission
If you own an ID.4, your car should give you a notification about the recall if yours is affected, but you can also enter your VIN on the NHTSA's recall site if you want to check for yourself.