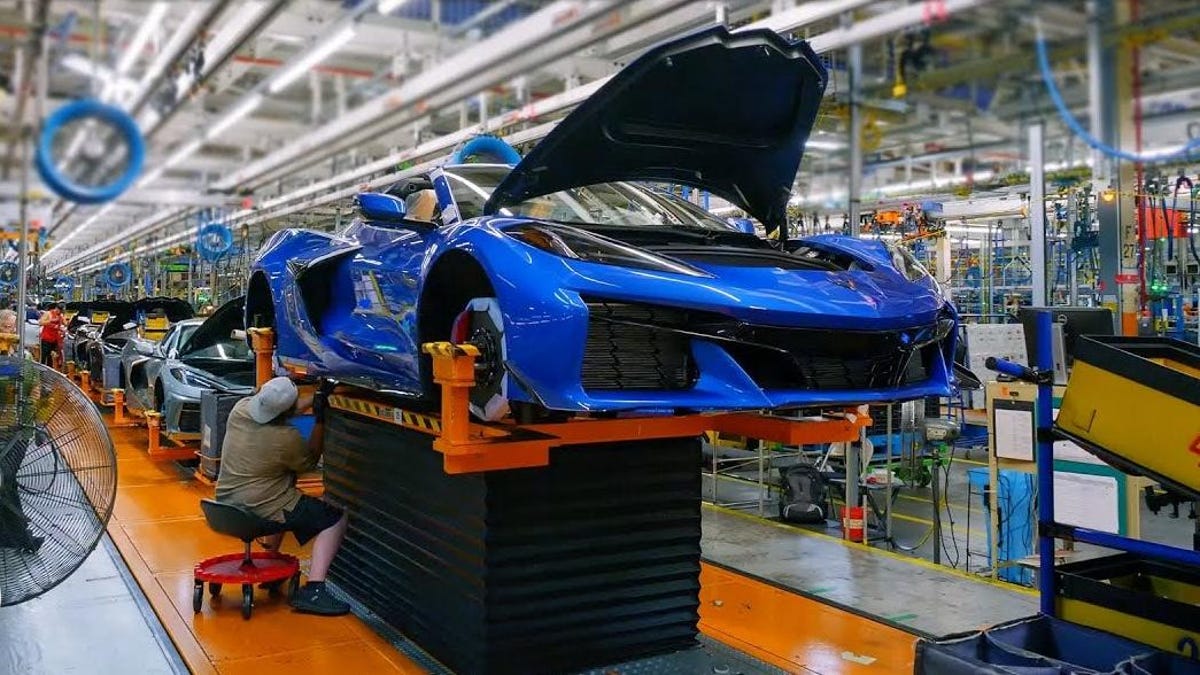 Screenshot: YouTube.com/SavageGeese
Since 1981, Chevrolet's Bowling Green production plant has had one singular focus: building the Chevrolet Corvette. But in those 41 years, things have changed down in the Kentucky facility — processes have grown leaner, meaner, more technologically advanced and precise.
This, of course, all becomes evident in the cars that roll off that assembly line. The Corvettes of old simply cannot hang with modern iterations of the venerable sports car, particularly as it enters its mid-engine era. But what's it like to actually work through those processes? To design, test, and build America's supercar? The folks over at SavageGeese found a way to answer those question: Just go to Bowling Green and ask.
How It's Made | Chevy C8 Corvette
What results is a 42-minute-long, beautifully in-depth look at Corvette engineering and construction. The SavageGeese folks are no stranger to lovingly detailed Corvette content, but getting to walk down the assembly line is truly something else. Everyone's seen a finished Corvette — few people have seen one at the first stages of being built.
The video breaks down the earliest parts of the Corvette life cycle, from initial assembly and supply chains through to modifying the build process for variants of the car — every trim level, every Z06, they all require their own, unique touches.
If you haven't been so lucky as to tour a supercar factory, give this SavageGeese video a watch. It's clear how much the guys behind the YouTube channel care about this car, and it shows in how intensively the production process is documented. No one's making automotive videos for YouTube like these guys, with their incredible dedication to quality in every aspect of the video — from interviews to shot choice, they simply don't know how to half-ass anything.