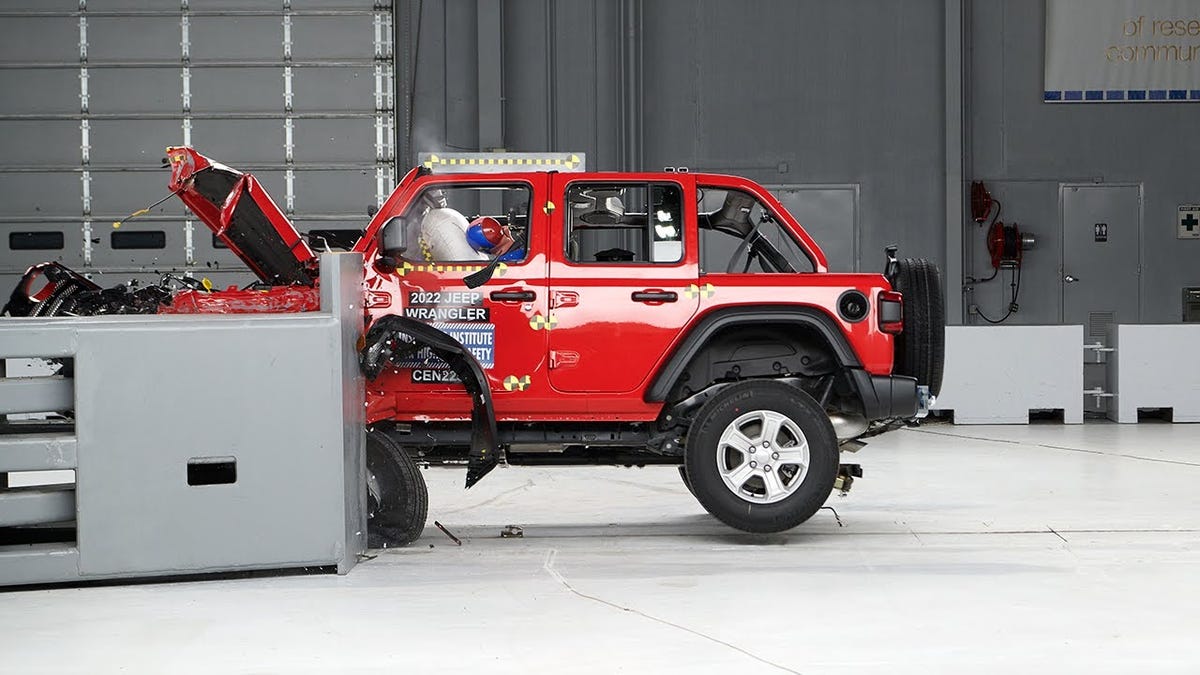 Screenshot: IIHS/Youtube
It's hard to explain to people who aren't into cars, but there's just something about the Insurance Institute for Highway Safety's YouTube channel that's addicting. You can watch big, expensive things get destroyed, and no one gets hurt in the process. Then you can watch another one. And another one. And then, oops, it's 2:00 a.m. on a school night. Oh well. It was still an enjoyable way to waste your time.
But while we know what videos we personally watched and enjoyed, have you ever wondered what other people were into? Recently, the IIHS released a video showing the five most popular videos on its channel in 2022 after people watched more than 207,800 hours of crash test footage over the last year. Which, again, gives us an excuse to watch yet another video of cars being destroyed for science.
As you can probably guess from the preview below, the Jeep Wrangler made the list (at number five). Specifically, it's the IIHS's driver-side small overlap test of the 2022 Jeep Wrangler Unlimited. And things did not go well. As it turns out, updates Jeep made since the 2019 model was tested weren't enough, and the Wrangler rolled onto the passenger side after hitting the barrier at 40 mph, which seems bad.
It did protect the crash dummy well enough to earn a Marginal rating, though, so at least there's that. But if you're a Wrangler owner, please know that the official Jalopnik recommendation is that you wear your seatbelt at all times while you're behind the wheel. We care about you and the clicks that you provide us, and we'd like you to continue clicking for many years to come.
As far as the rest of the list goes, you'll just have to watch the video.
Most watched IIHS crash tests in 2022