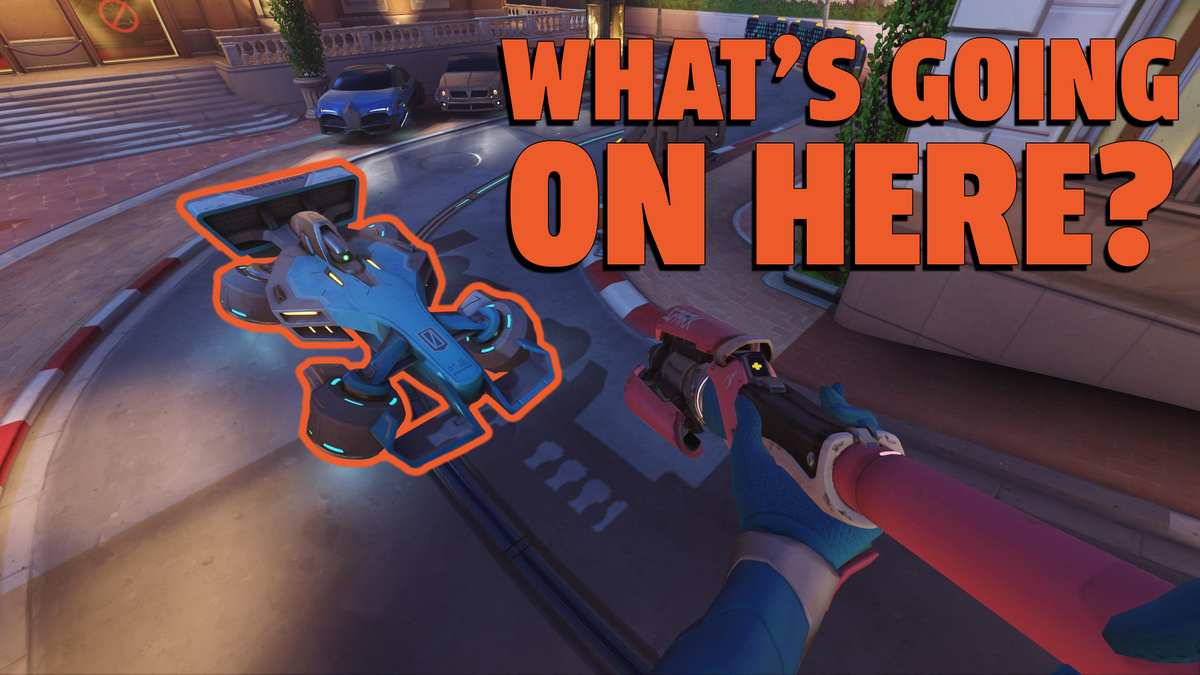 Screenshot: Activision Blizzard
A few months ago, Blizzard's hero shooter Overwatch relaunched as Overwatch 2. The update came with a whole host of changes — hero rebalances, new game modes, one fewer tank slot per team, a progression and battle pass systems seemingly designed to aggravate me specifically — as well as some new maps. One of those maps, Circuit Royal, includes cars.
I swear this is relevant to the car website.
The Escort-style map is designed around a future Monte Carlo Grand Prix, with the attacking team escorting a hovering F1-style (Overwatch calls it "Formula Lux") open-not-wheel car while the defending team attempts to stop them. But the car itself is… weird. Very weird.
Screenshot: Activision Blizzard
To start, take a look at the copyright-not-infringing space-future Lamborghini in the above image. It, like our race car (and all other cars in the world of Overwatch) hovers. But for the sake of contrast, I'm going to direct your attention to two specific areas: the doors and the rear wing.
G/O Media may get a commission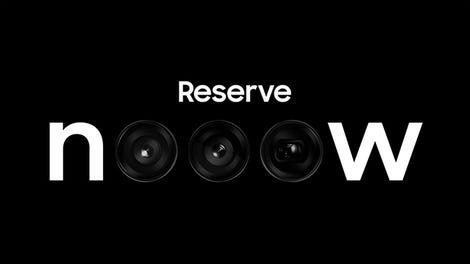 Up to $100 credit
Samsung Reserve
Reserve the next gen Samsung device
All you need to do is sign up with your email and boom: credit for your preorder on a new Samsung device.
Screenshot: Activision Blizzard
Obviously, this doesn't look much like our open-hover-thing racer. But it does pose an interesting question: Why does a hovering car need a rear wing and diffuser? Both are designed to create downforce on real-life cars, forcing tire into road, but that's not an issue on Overwatch's flying automobiles.
With that initial truth out of the way, let's turn back to the race car. In the real world, F1 cars sit at the bleeding edge of aerodynamic advancement, constantly tweaked and refined to get every possible ounce of performance out of the body's shape. So it follows that if there's anything to be learned about the physics of Overwatch's cars, we'll learn it from this blue racer.
Screenshot: Activision Blizzard
Screenshot: Activision Blizzard
Screenshot: Activision Blizzard
Well that's… huh.
What's going on here? The front end features winglets like a real F1 car, but the tall rear wing is entirely sealed up. Beyond that, none of the aero elements appear to differ in thickness from the front to the back — there's no airfoil shape or curve that actually serves to shift the direction of air passing over the car. If anything, that rear wing is just a drag-inducing sail. And they're not even using it for ads!
The small winglets below the rear wing may be functional, though, serving to stabilize the air that travels under our race car. They look like they could be some sort of stand, perhaps the flying car version of IMSA-style air jacks, but even in the paddock with their hover turbines partially disassembled these cars are always shown in flight — never resting on the ground.
Screenshot: Activision Blizzard
I considered the possibility that the metal piece filling the rear wing was movable, with its top half folding upward and its bottom folding down as an analogue to modern DRS. But, the bottom appears firmly mounted with angle brackets both front and rear — there's nowhere for it to go.
The car also appears to feature two intakes in its side pods, feeding into the center fuselage, but no exhaust anywhere out back. Sure, they may be used for cooling rather than induction, but without a passageway out of the car they won't be particularly good at that job either.
Screenshot: Activision Blizzard
From all this analysis, one thing is clear: The aero design on these Formula Lux cars is buckwild. It makes zero sense, with the cars being designed for downforce and drag despite seemingly being aided by neither of those. There's no consideration for airflow around or through the body of the cars, despite the incredible budgets and wind-tunnel investments made by top-tier racing teams.
Basically, even with my meager knowledge of aerodynamics, I'm confident that if I was put into the world of Overwatch, I could fuck up the Formula Lux standings.