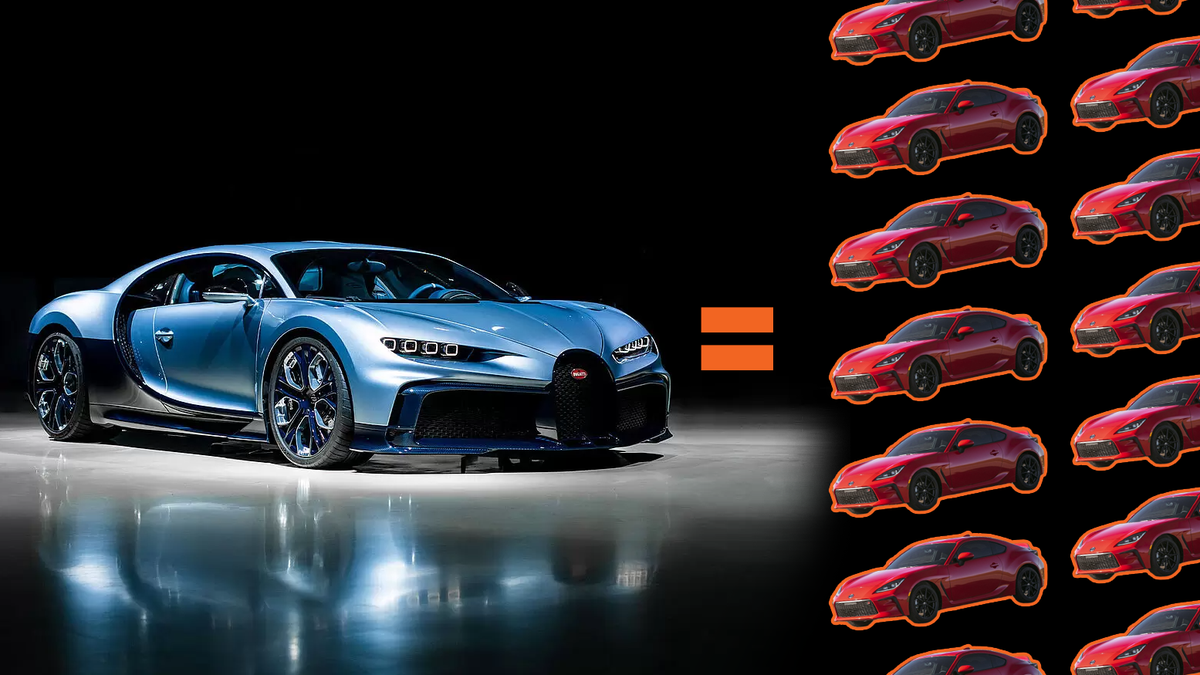 Photo: Bugatti, Toyota
The billionaires of our world often face tough choices, most importantly: What's the most they can possibly spend on a new car? CNN reports that the Bugatti Chiron Profilée, the final pure internal-combustion car the brand will ever build, sold for $9.5 million in an RM Sotheby's auction this week — the highest price ever paid for a brand-new car. Add in the auction fees, and the buyer shelled out a cool $10.7 million for this baby-blue coupe — well above the $4.5-to-$6-million pre-auction estimate. That number made me wonder what other coupes could have fit within this buyer's budget.
Photo: Bugatti
So, as I do, I made a spreadsheet. I found every single Toyota GR86 and Subaru BRZ listed as "new" on AutoTrader and added them up. Not every listing actually included a dollar amount — 72 had the dreaded "Contact Dealer For Price" — but 278 cars came with either an MSRP or a list price. Take a guess, right now, as to what the total asking price of those 278 cars is.
If you wanted to buy every brand-new Toyobaru Twin on AutoTrader, you'd pay $9.6 million dollars, a full $1.1 million less than what our lucky RM Sotheby's auction winner paid for a 300-mile-per-hour Bugatti they'll likely never drive. This person could've had a full fleet of incredibly fun cars, but they picked one garage queen instead. Shame.
This is my life now. I was a business major in college, and am now cursed to do Excel forever. Screenshot: Steve DaSilva/Google Sheets
G/O Media may get a commission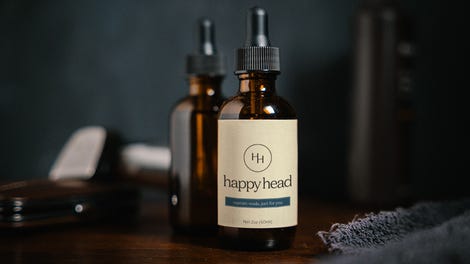 Grow those luscious locks back
This proprietary, prescription-grade topical Finasteride is proven to regrow hair in just a few months.
But there's still a $1.1-million surplus in our budget. How can we fill that?
Just about a year ago, I wrote about the world's most clapped-out Bugatti Veyron. That Veyron didn't meet its Bring A Trailer reserve, but the highest bid was a nice, even million bucks. That, plus some assorted taxes and fees, could easily round out our $10.7-million budget.
Rich folks have it rough. Their limitless cash reserves make for terrible decision paralysis when buying cars. But, today, we've found a solution to those moneyed woes: Don't buy the world's most expensive new car just to get a single Bugatti. Buy every last brand-new BRZ and GR86, plus the worst Veyron you can find. You'll be happier this way.